Boxing History: April 12, 1902 Sam McVey KO 6 George Sullivan, Oxnard, CA.
McVey's pro debut.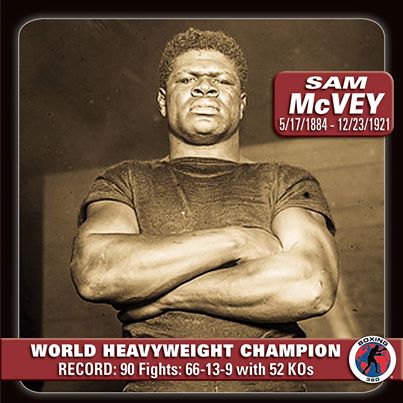 Sam McVea (sometimes spelled "McVey") was managed by Billy Roche (1902-03), Spider Kelly (1904), Frank Carillo (1906-07), Frank Bernard (1907) and Billy McClain (1912)
McVea held the World Colored Heavyweight Championship.
McVea fought Sam Langford 15 times, Battling Jim Johnson 7 times, Harry Wills 5 times and Jack Johnson 3 times.
McVea took part in a mixed-fighting-style bout against London-based jiu-jitsu master Judoka Tano Matsuda in Paris on December 31, 1908. At the beginning of the fight, McVea charged across the ring, feinted with his left, and ripped a right uppercut to the chin of Matsuda, knocking him out cold. The fight lasted ten seconds.
In his later years, McVea worked as a trainer and sparring partner for both black and white fighters training for important contests.
McVea died of pneumonia at a hospital in New York City. His funeral and grave marker were paid for by three-time opponent Jack Johnson, who called McVea "the toughest man I ever fought!"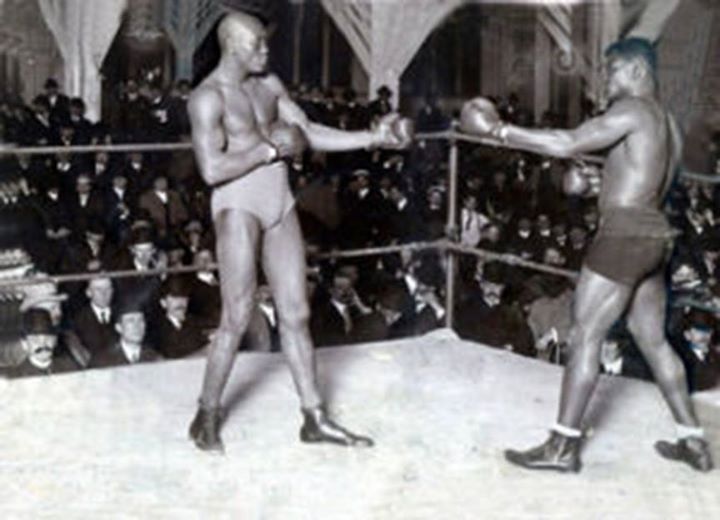 ---