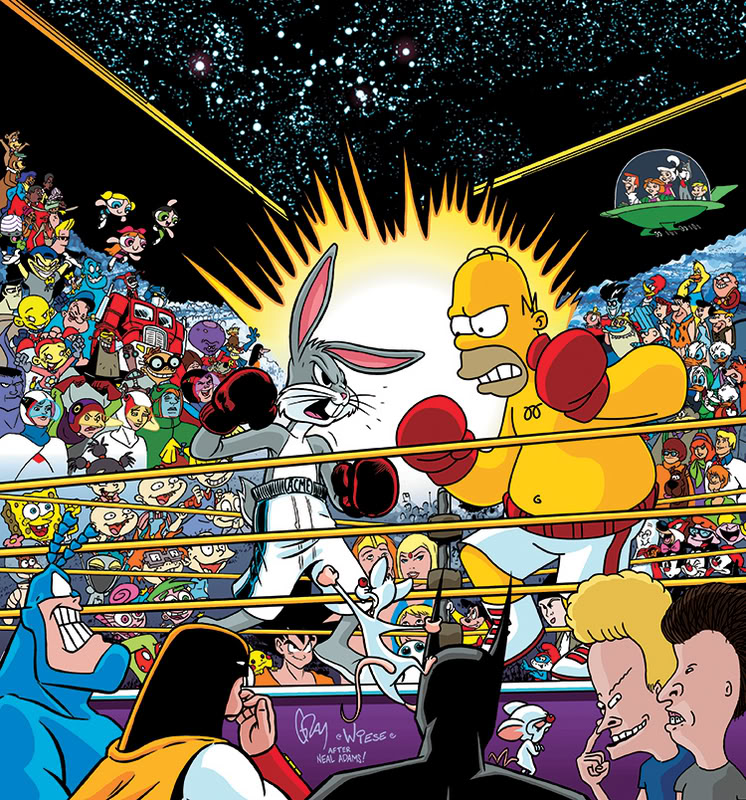 Weekends like this are what great boxing is all about. Good fight, even matches, and most of it is on TV. If it isn't, try online. That's what I do. Telefutura, ESPN, ESPN3.com, and HBO all are giving us what we want this weekend: bad ass fights between bad ass fighters. I. Can't. Wait.
Friday
Las Vegas, NV
ESPN2 Friday Night Fights

Erislandy Lara (15-0 with ) vs. Carlos Molina (17-4-1 with )
Molina has been off for two years so it's easy to see why they got him to fight Lara. This will be a good fight regardless with Lara taking on an experienced guy. I like Lara to knock him out late in a back and forth fight.
Tito Jones Pick: Lara by late TKO
Yudel Jhonson (9-0 with 6 KOS) vs. Richard Gutierrez (26-5-1 with 16 KOs)
Oh, man. Gutierrez is a journeyman. Nothing wrong with it but there is a reason he is fighting a 9-0 prospect.
Tito Jones Pick: Johnson by late stoppage
Fairfield, CA
Telefutura
Antonio Escalante (24-3 with 15 KOs) vs. Alejandro Perez (14-2-1 with 9 KOs)
Dude, great fight. Perez is a banger with not a lot of power. Escalante is a guy coming off a KO loss and a war before that. Anyone's fight but after that weigh in yesterday where Escalante came in two pounds over, I am going Perez.
Tito Jones Pick: Perez by decision
Atlantic City, NJ
HBO
Yuriorkis Gamboa (19-0 with 15 KOS) vs. Jorge Solis (40-2-2 with 29 KOs)
Solis is too old, too slow, and not good enough to beat Gamboa. If he couldn't beat Manny Pacquiao in 2007, why is he going to beat Yuri Gamboa now?
Tito Jones Pick: Gamboa by brutal knockout
Miguel Garcia (24-0 20 KOs) vs. Matt Remillard (23-0 with 13 KOs)
Now this is a fight. Evenly matched, young and hungry fighters going at it. Garcia is a little more experienced, hits a little bit harder, and Top Rank loves the guy.
Tito Jones Pick: Garcia by late knockout.
Ekaterinburg, Russia
ESPN3.com 12 PM
Dmitry Pirog (17-0 with 14 KOs) vs. Javier Maciel (18-1 with 12 KOs)
Everybody's favorite Russian is back. I saw some youtube of the guy he is fighting. He isn't too bad but Pirog still ices in 8. Martinez should fight him already.
Tito Jones Pick: Pirog in 8
Johannesburg, South Africa
Steve Molitor (33-1 with 12 KOs)) vs. Takalani Ndlovu (31-6 with 18 KOS)
This should be called the weekend no brainer. They've fought twice before. The first time, Molitor stopped. Second time, he decisioned him. Third time won't be a charm.
Molitor by stoppage again.
---