Tito Jones' Picks the Fights
What did we do to deserve all this? After one weekend of great fights last weekend, we get another weekend just like it? Somebody is making up for something. I took a bath in bad picks last weekend. Time to bounce back.
Friday
Coliseo Roberto Clemente, San Juan, Puerto Rico
Omar Narvaez (33-0-2, 19 KOs) ) vs. Cesar Seda (20-0, 15 KOs)
Narvaez' WBO Jr. Bantamweight belt on the line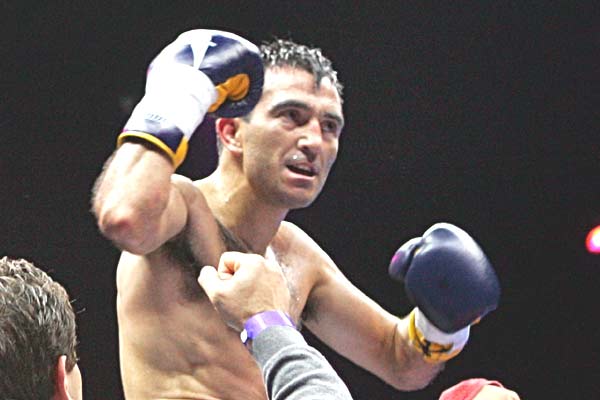 Narvaez is a 35 year old southpaw from Argentina. Seda is a 25 year old southpaw from Puerto Rico. Two tiny guys with good knockout power? Give me the younger guy. Yeah, I know. Last weekend for horrible for younger guys. But it was bad for favorites, too. Give me the young underdog in this one. Seda by decision.
ESPN2 Friday Night Fights
At The Pechanga Casino, Temecula, CA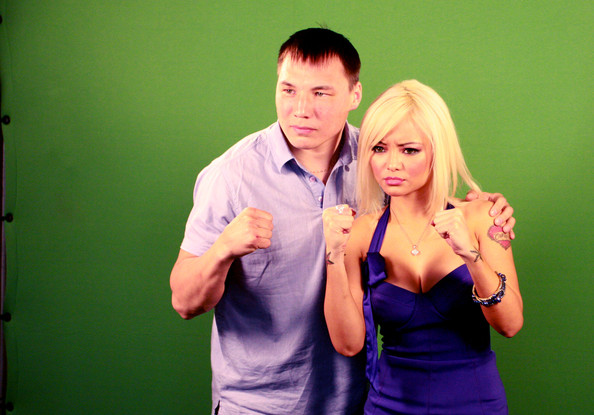 Ivan Popoca (15-0-1, 10 KOs) vs. Ruslan Provodnikov (17-1, 12 KOs)
Popoca is an unknown quantity. Provodnikov is a bad ass brawler with some changes to make after that loss to Maurico Herrera to start the year. I think Prvodnikov can do it. Give me him by TKO in 9.
Marvin Quintero (21-3, 17 KOs) vs. Juan Santiago (13-6-1, 8 KOs): This is an easy win for Quintero by decision.
Telefutura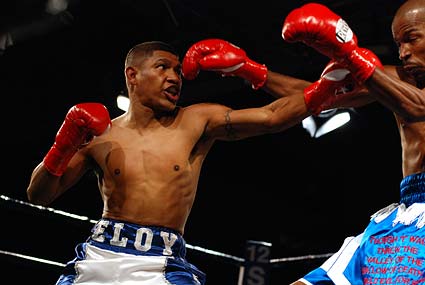 At The Longshoremen's Hall, San Francisco, CA
Eloy Perez (20-0-2, 5 KOs) vs. Alejandro Rodriguez (12-1, 6 KOs): Perez should take this by decision. He doesn't hit hard but he does have more experience. This should be easy.
Saturday
Showtime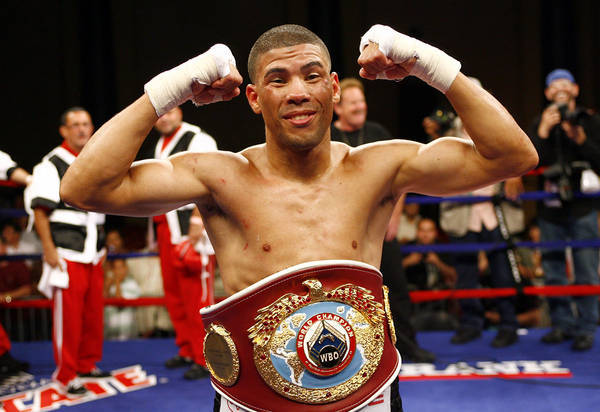 Coliseo Roberto Clemente, San Juan, Puerto Rico
Juan Manuel Lopez (30-0, 27 KOs) vs. Orlando Salido (34-11-2, 22 KOs): Lopez at home vs. a journeyman Mexican? Salido is too tough to get stopped and he'll be in it to win it but it's all Lopez at home by decision.
Roman Martinez (24-1-1, 15 KOs) vs. Luis Cruz (17-0, 14 KOs): Another experience fight. I haven't seen Cruz but he looks like a kid to me. Martinez with some rough spots by decision.
HBO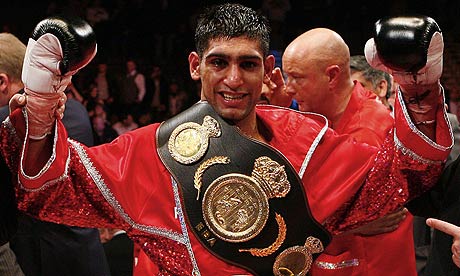 M.E.N. Arena, Manchester, England
For Khan's WBA Jr. Welterweight belt
Amir Khan (24-17 KOs) vs. Paul McCloskey (22-0, 12 KOs): When you are 31, never held a world title and Amir Khan and Golden Boy call, you know you are in for a long night of a beating on HBO. Khan won't stop him but he does school him early. Then he fades and gets taken to deep water but surprisingly swims to a boring unanimous decision.
HBO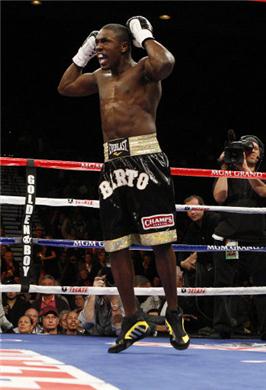 Foxwoods Resort Casino, Mashantucket, CT
For Berto's WBC Welterweight belt
Andre Berto (27-0, 21 KOs) vs. Victor Ortiz (28-2-2, 22 KOs): This one is going to exciting for as long as we see it. I bet early on both guys are really cautious, no one puts in body work in more than one shot at a time.
I got Ortiz by brutal knockout.
Who you got?
---