It's a crazy fight weekend, folks. We already saw some craziness in Japan last night. Let's hope we get some more of that on Saturday. I'm tninking of going to the Prudential Center for the Adamek fight so if you love you some Tito Jones and Boxing 360, fly them colors or hit me on twitter and we'll say what's up.
Now let's get to these picks.
Friday
ESPN2 Friday Night Fights
The Bell Centre in Montreal, Canada
David Lemieux (25-0) vs. Marco Antonio Rubio (49-5-1)
Tito's Pick: Lemieux by nasty knockout in 7.
Showtime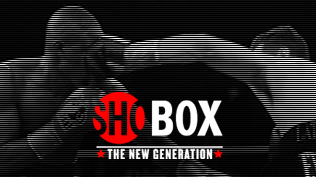 Shobox: The New Generation
The Laredo Energy Arena in Laredo, TX
Marcus Johnson (20-0) vs. Dyah Davis (18-2-1)
Tito's Pick: Marcus Johnson by late stoppage.
Willie Nelson (16-0-1) vs. Vincent Arroyo (10-1)
Tito's pick:  Willie Nelson by knockout in 6
Danny O'Connor (14-0) vs. Gabriel Bracero (14-0)
Tito's pick: Bracero by decision
Telefutura Solo Boxeo Tecate
Buffalo Bill's Star Arena in Primm, NV
Jesse Vargas (14-0) vs. Vivian Harris (29-5-1)
Tito's Pick: Harris will be lucky to survive. Vargas by 187 in 6.
Saturday
HBO Pay-Per-View
The MGM Grand in Las Vegas, NV
Erik Morales (51-6) vs. Marcos Maidana (29-2)
Tito's Pick: C'mon now. You really need to ask? Maidana by knockout in like 7.
Michael Katsidis (27-3) vs. Robert Guerrero (28-1-1)
Tito's Pick: Katsidis by late knockout. Guerrero fades, yo.
James Kirkland (27-0) vs. Nobuhiro Ishida (22-6-2)
Tito's pick: Kirkland in 4. Hey, that's two more than the last guy.
Paul Malignaggi (28-4) vs. Jose Cotto (32-2-1)
Tito's pick: Mango by decision, of course.
Gary Russell (14-0) vs. Ira Terry (24-4)
Tito's pick: Mr. Gary Russell by decision. This kid is as real as they come.
Indie PPV
The Prudential Center in Newark, NJ
Tomasz Adamek (43-1) vs. Kevin McBride (35-8-1)
Tito's Pick: Must be Sacrifice the Journeyman week. Adamek late but like a total beatdown. McBride's corner will stop it.
A stream near you
Bordeland Halle, Magdeburg, Germany
Robert Stieglitz (39-2) vs. Dimitri Sartison (27-1)
Tito's pick: Steiglitz by decision. It's Germany.
---