Friday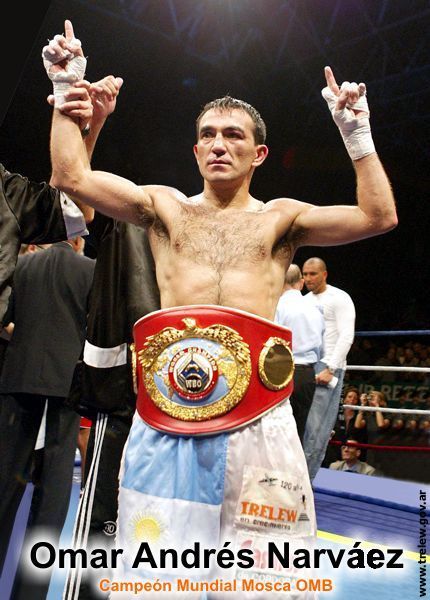 Coliseo Roberto Clemente, San Juan, Puerto Rico
Omar Narvaez (33-0-2, 19 KOs) ) vs. Cesar Seda (20-0, 15 KOs)
Narvaez' WBO Jr. Bantamweight belt on the line
Narvaez is a 35 year old southpaw from Argentina. Seda is a 25 year old southpaw from Puerto Rico. Two tiny guys with good knockout power? Give me the younger guy. Yeah, I know. Last weekend for horrible for younger guys. But it was bad for favorites, too. Give me the young underdog in this one. Seda by decision.
What actually happened: Boy was I wrong. The older guy took it to Seda and showed that he still had a lot left in the tank to take a young man to school. Narvaez took a unanimous decision in a complete performance. Won't be picking against him for awhile.
ESPN2 Friday Night Fights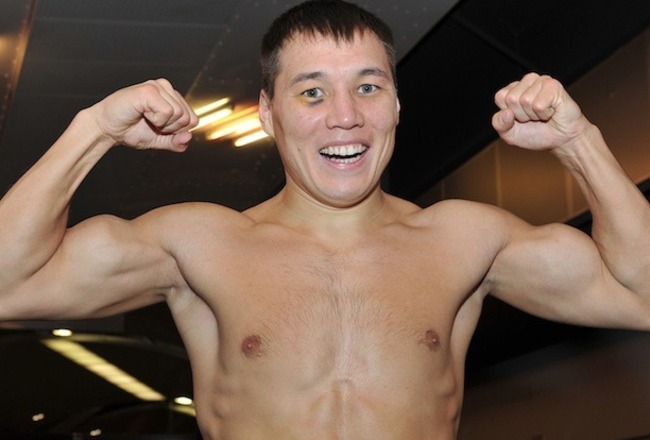 At The Pechanga Casino, Temecula, CA
Ivan Popoca (15-0-1, 10 KOs) vs. Ruslan Provodnikov (17-1, 12 KOs)
Popoca is an unknown quantity. Provodnikov is a bad ass brawler with some changes to make after that loss to Maurico Herrera to start the year. I think Prvodnikov can do it. Give me him by TKO in 9.
What actually happened: Provodnikov is a bad ass. Dude may be limited but he always brings it. He walked through poor Popoca like he was nothing. Took him eight rounds but finally Provodnikov landed a right hand that dropped Popoca, who got up but was hurt. A few flurries later and it was all over. ESPN? More Provodnikov, please.
Marvin Quintero (21-3, 17 KOs) vs. Juan Santiago (13-6-1, 8 KOs): This is an easy win for Quintero by decision.
What actually happened: Quintero beat that ass in three rounds. Santiago was a late sub and he basically had nothing for a seasoned vet like Quintero who stopped him three rounds.
Telefutura
At The Longshoremen's Hall, San Francisco, CA
Eloy Perez (20-0-2, 5 KOs) vs. Alejandro Rodriguez (12-1, 6 KOs): Perez should take this by decision. He doesn't hit hard but he does have more experience. This should be easy.
What actually happened: Eloy was Eloy and he boxed well to a unanimous decision.
Saturday
Showtime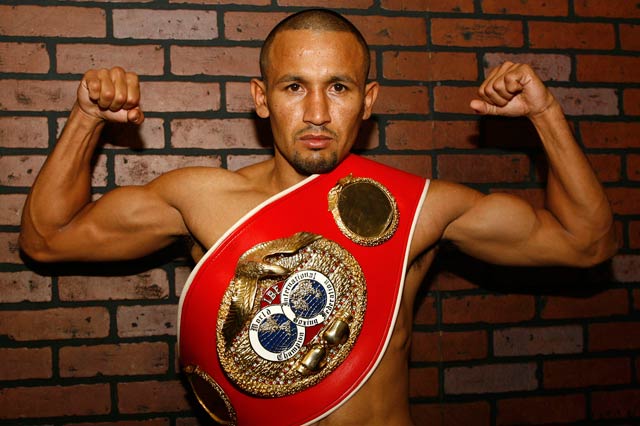 Coliseo Roberto Clemente, San Juan, Puerto Rico
Juan Manuel Lopez (30-0, 27 KOs) vs. Orlando Salido (34-11-2, 22 KOs): Lopez at home vs. a journeyman Mexican? Salido is too tough to get stopped and he'll be in it to win it but it's all Lopez at home by decision.
What actually happened: JuanMa got his ass kicked, that's what happened. Out of shape or in shape, Salido was not going to be easy and he showed that to beat him, you better have your best ready. JuanMa got knocked around by the right hand of Salido all night. In the fifth, a left right combo drilled him to the canvas and from there it was all over. Two rounds later, JuanMa was hurt on the ropes and the referee pulled a brave move by stopping it. Salido TKO 8
Martin Honorio (24-1-1, 15 KOs) vs. Luis Cruz (17-0, 14 KOs): Another experience fight. I haven't seen Cruz but he looks like a kid to me. Martinez with some rough spots by decision.
I thought this was a fight between Roman Martinez and Cruz. Turned out that Honorio was a replacement. Still, he schooled Cruz in a lot of spots but did not get the decision. Cruz by UD that should have been closer. The kid is not exactly all that but he can learn. Maybe he will.
HBO
M.E.N. Arena, Manchester, England
For Khan's WBA Jr. Welterweight belt
Amir Khan (24-17 KOs) vs. Paul McCloskey (22-0, 12 KOs): When you are 31, never held a world title and Amir Khan and Golden Boy call, you know you are in for a long night of a beating on HBO. Khan won't stop him but he does school him early. Then he fades and gets taken to deep water but surprisingly swims to a boring unanimous decision.
What actually happened: Well, I was half right. Khan boxed boring for half the distance until a head butt saved us all from a long, shitty fight. Khan won a technical decision on the cards after he and McCloskey, who had the body of 12 year old yet kept Khan missing all night, banged heads and opened up a nasty cut. The fight went to the cards and thankfully, the fight ended.
Bring on Bradley (or anyone who can beat Khan). Dude is boring.
HBO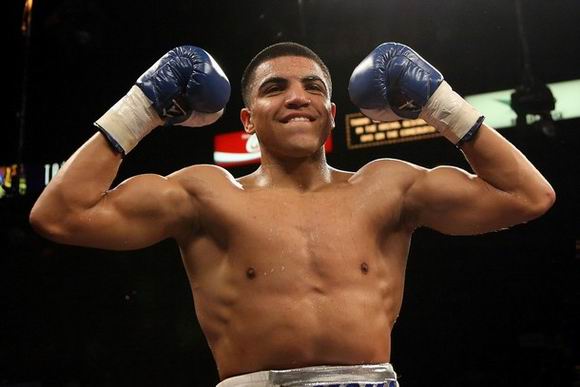 Foxwoods Resort Casino, Mashantucket, CT
For Berto's WBC Welterweight belt
Andre Berto (27-0, 21 KOs) vs. Victor Ortiz (28-2-2, 22 KOs): This one is going to exciting for as long as we see it. I bet early on both guys are really cautious, no one puts in body work in more than one shot at a time. I got Ortiz by brutal knockout.
What actually happened: Victor Ortiz showed us who he is and who he wants to be. I knew Andre Berto was going to get smashed. I didn't think it would be like this. Exposed is too soft a word for what happened to Berto who looked like he had never fought for a title much less held one for five fights. Ortiz made everyone forget all about his loss to Maidana. If they remembered it, it was because they could not believe that Ortiz could get dropped, get up and fight through it to knock berto down in a six round that looks like Round of the Year.
With a win like this under his belt, Ortiz brings the welterweight title to the west coast and makes us all remember what it was like when exciting fights used to happen at this weight class. Ortiz was reckless, exciting, and risk taking in ripping that belt from Berto. We need more of that.
Berto? It's back to drawing board. When Ortiz lost, he was a young 22. When Berto lost, he was 27. What dude really changes at that age? Gone is the tough talk, the twitter tough guy who trashed Shane Mosley. What is left is a guy with a young corner, a lot of issues as a fighter, and shattered confidence. We'll see how he reacts.
---