Bella Gonzalez     vs.    Jin Mosley
Tale of the Tape
5′ 4″      Height       Unsure
113 lbs.  Weight      Unsure
32″         Bust          Not that
22″         Waist         Unsure
34″         Hips           Unsure
D            Cup           Not that
1            Dress       Beats me
Brown     Hair color    Depends
Cuban     Ethnicity     Korean/Irish
11,630     Followers    800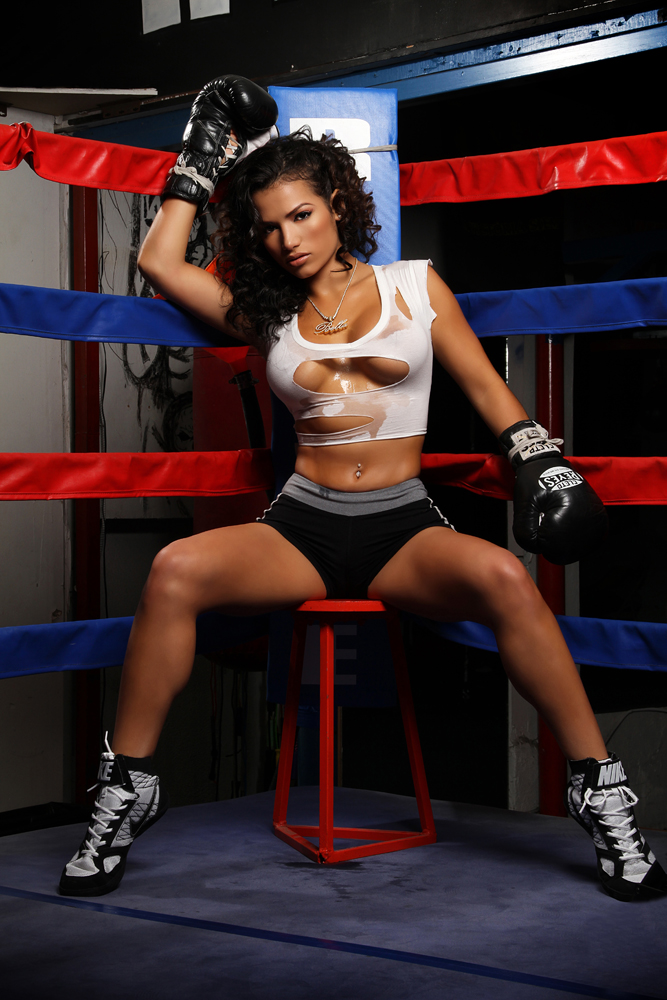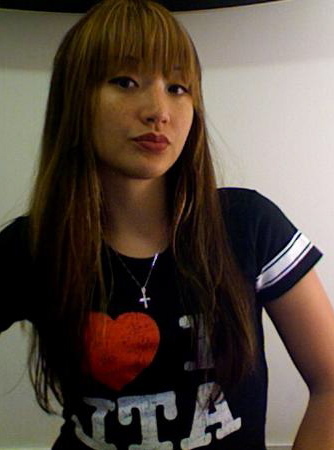 By now you have heard (but not seen unless you follow Jin who locks her tweets) all about the twitter war yesterday that broke out between Shane's ex-Jin Mosley and  Shane's current Bella Gonzalez. If you missed it, well, you missed a better fight that Mosley-Pacquiao.
It's hard to say who threw the first shot but certainly this did not help  matters at a fight in L.A. when Shane was getting ready to leave Golden Boy for a fight with Top Rank's Pacquiao. This might have been the twitpic that launched a thousand tweets but Shane kept his cool with it.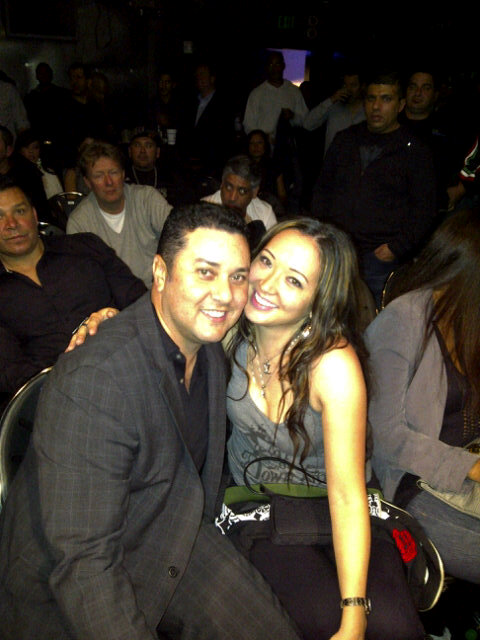 After all, it was probably an innocent moment.
Things were less than innocent and got downright nasty yesterday when Bella tweeted @JinBeautiful "Keep my name out of ur mouth."
To which Jin apparently warned "You better ask your man about me. I'll destroy you in ten tweets or less #gohardorgohome." I have to say effective use of an ongoing hashtag.
@Bella1mafia countered beautifully (is there anything she doesn't do beautifully?) with "Why don't u put a flower or a butterfly something other than drawn eyebrows plz so it can justify d username lol"
Oooohh the dreaded comment with a "lol" after it. Always hard to come back from. But Jin is no slouch here. She rallied with a lowblow that every woman living the high life fears:
"Difference between me + U @Bella1Mafia is that my curves are all natural."
Ouch. That had to hurt.
The only thing missing was "Bang, Bang" Jim Lampley providing color commentary.
But seriously, folks. Is this where we are now? Ex-wives and girlfriends taking snipes at one another on twitter? What's next? Are they going to go online Xbox and go at it? What's next? A thumb war? I have to admit, it was entertaining while it lasted. Sort of a girl fight on twitter meets Hagler/Hearns meets Playboy After Dark.
Who won? Well, in the end, I'll let you decide:
Yeah, Shane. Put them hands up.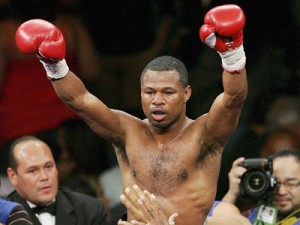 Who said Mosley lost? Can you blame a guy for running the clock out when this is waiting for you?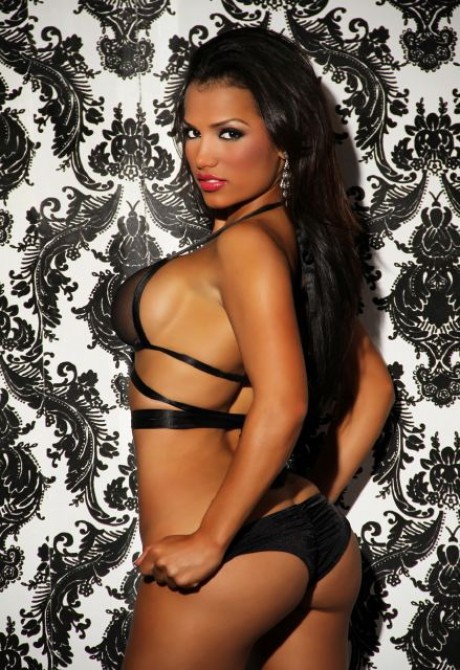 Who won? Do you have to ask?
---