Well, he's screwed. Andre Berto has removed all hope of him regaining his stature.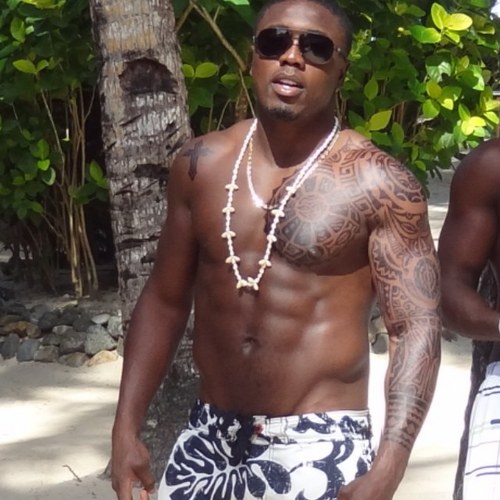 He done got the "I got knocked down, beat up, and lost my title so I am getting a bunch of tattoos" tattoos.
Maybe it's henna?
Or maybe it's a sign that he has lost it completely. I think the evidence speaks for itself.
This used to be Kelly Pavlik.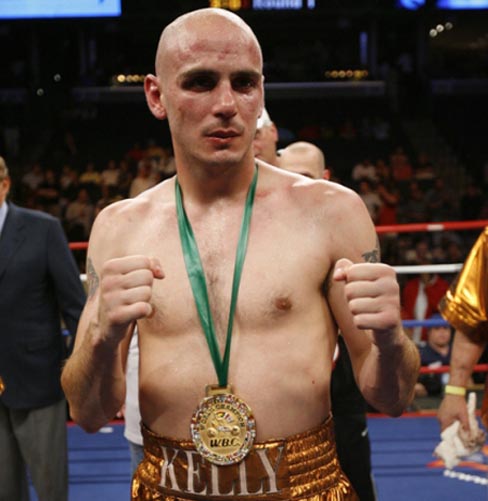 Note the eagle on the left shoulder. This is normal tattooing at this point. All men from Youngstown have to get that.
This is Kelly Pavlik after losses to Bernard Hopkins and Sergio Martinez.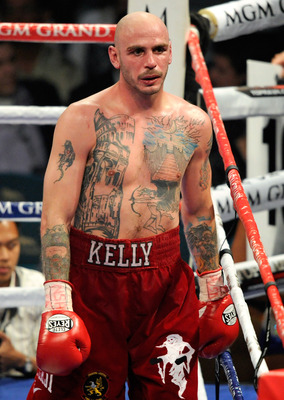 Note the buttload of tattoos.I think he got two for one which is, if you think about it, a very good deal. However none of those tattoos could bring back the man beneath them.
With all the tattoos in tow, Pavlik was last seen looking rusty as hell on the undercard of Shane Mosley vs. Manny Pacquiao.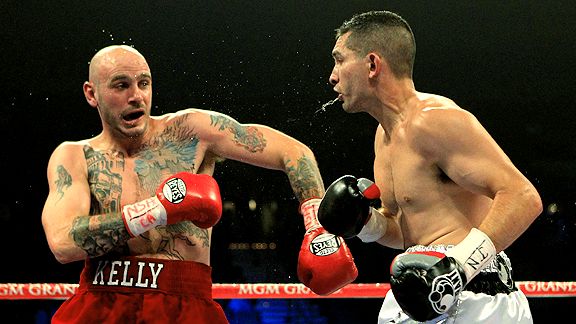 Speaking of Shane Mosley, he beat the stuffing out of Antonio Margarito, who had no tattoos going into this fight. Neither man did.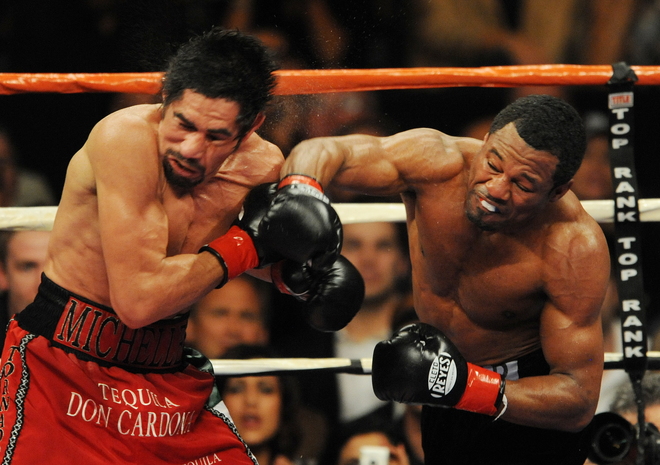 Note neither man has a tattoo in this fight.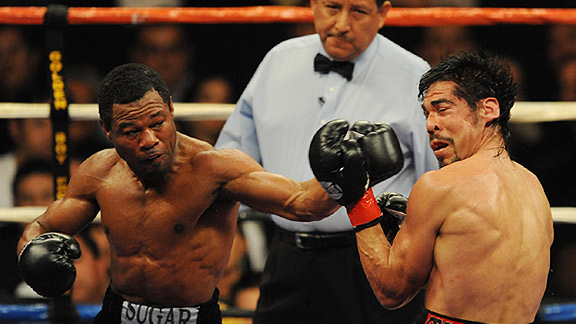 Nope. Nothing from this angle.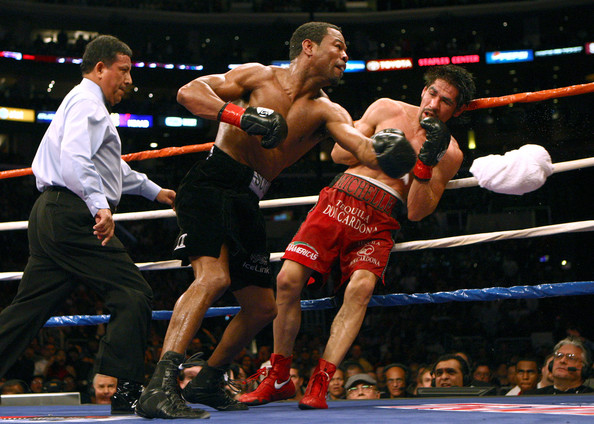 All clear from here.
However things would change for both men in the next year. After Mosley beat him down, Margarito would go on to get a couple Japanese Coi or Dragons or some shit on his shoulders and chest.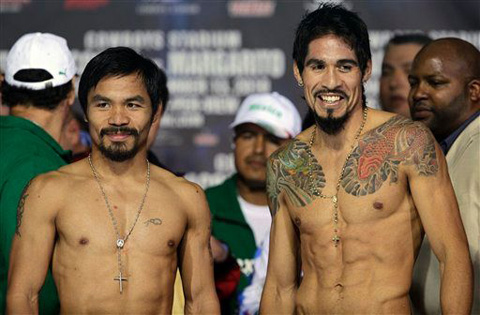 Whatever the they are, once he did got them, it was a short drive to BeatDownville.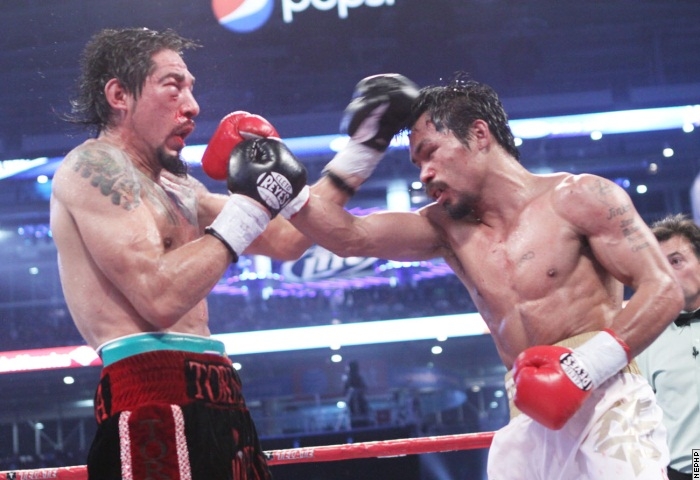 After that win, Shane did two stupid things and one smart one. First he sat on the damn shelf for over a year letting the enthusiasm over that big win die out. Then he signed to fight Floyd Mayweather. That's actually the smart thing. The other dumb thing was he went and got this: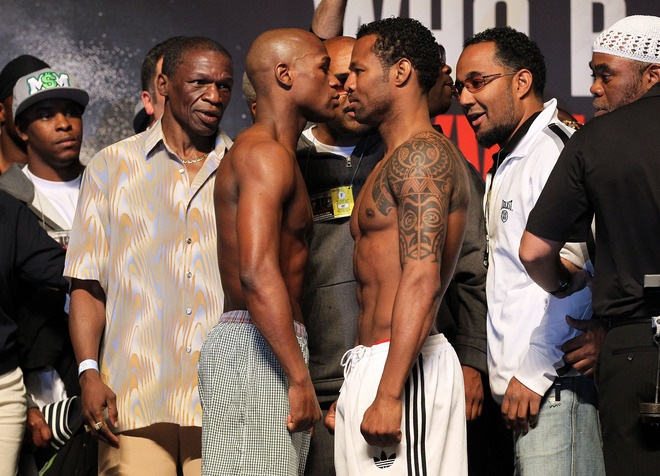 He got the preemptive loss sleeve. Which led to this: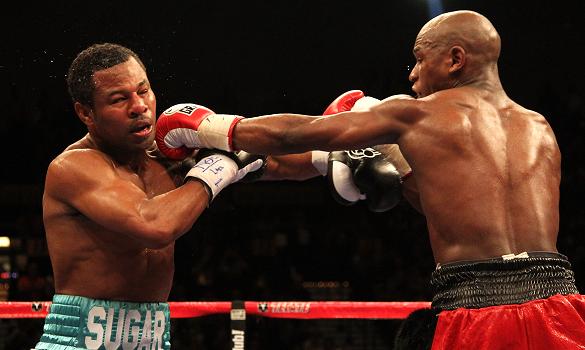 Before all this ink was laid down, Miguel Cotto lost to a no-tattoo Margarito in brutal fashion. Miguel came into the fight like this: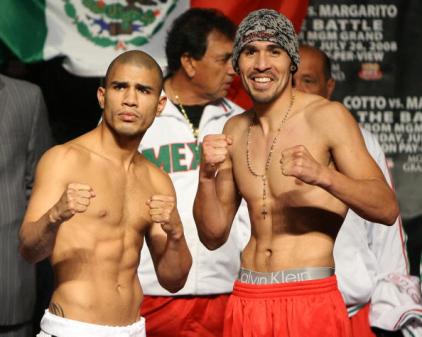 note the foreshadowing tattoo creeping out the left side of Cotto. Uh oh.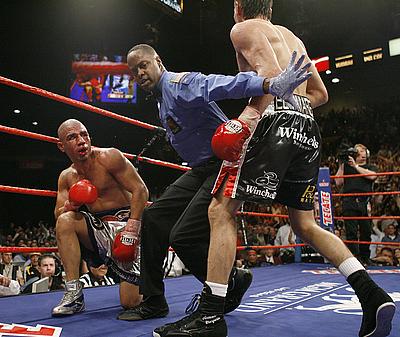 After this sad end to a great fight. Suddenly Cotto gets the body art from Conan the Barbarian all over him.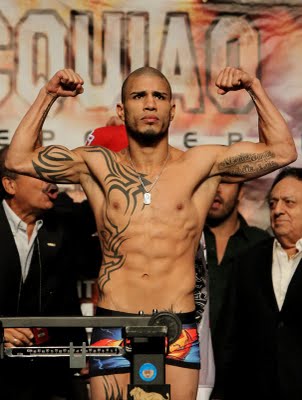 Lotta good that did him.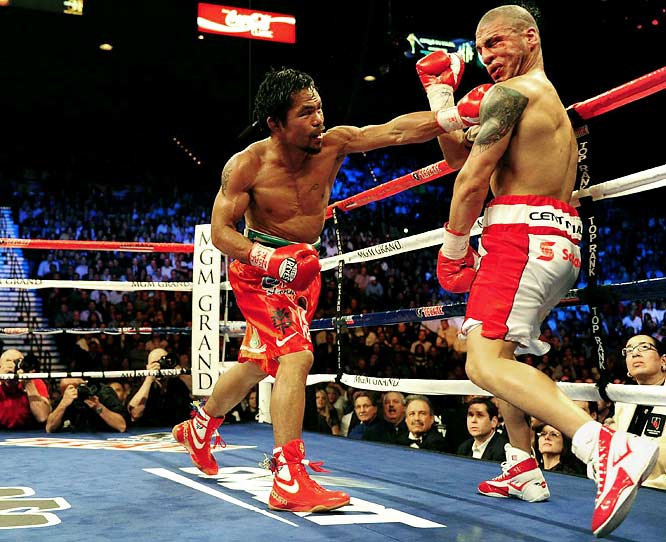 It didn't here.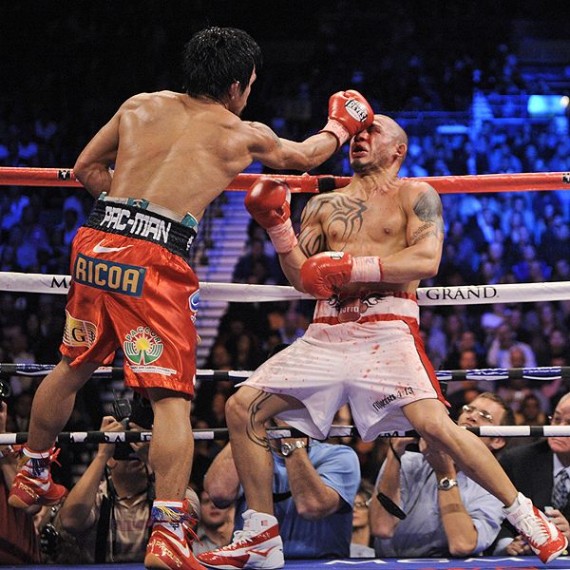 Is there a connection? Who can say?
Berto? I'd be worried.
---