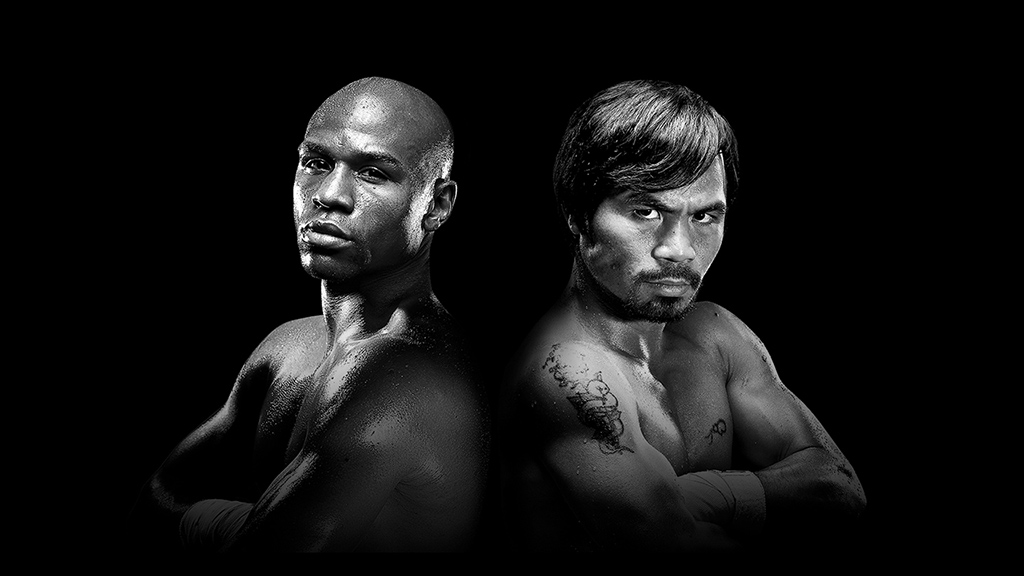 Forget the reported $180 million Floyd Mayweather Jr is going to receive for his fight on Saturday night versus Manny Pacquiao and the $120 million the Filipino will get.  Forget the fans which is obvious they have not been the number priority for the promotion with the prices of the fight tickets, for the closed circuit, Pay-Per-View and even for the weigh in.
Both fighters have gone on record to say that this fight is for their legacy.
For the last couple of years, Mayweather Jr has been seen around town with accessories emblazoned with "TBE", his self-imposed moniker of The Best Ever.  Recently he has gotten into some hot water with another boxing master of self-promotion, none other than "The Greatest" Muhammad Ali.  In an interview, Mayweather Jr had the audacity to question Ali's claim of being the greatest since he has losses in his record and he only fought in only one division.  Ali, or somebody writing for him on his official twitter page, responded with a simple "don't you forget, I am the greatest."
Undefeated in forty-seven fights, the best-paid athlete of his time, a sure first-time ballot winner into the hall of fame, Mayweather Jr has every right to claim that he is the best ever but that is not for him to decide, that will be the job of historians down the road but does a win over Manny Pacquaio cement him as the best?
They have five opponents in common, Juan Manuel Marquez, De La Hoya, Ricky Hatton, Shane Mosley and Miguel Cotto.  We all know the saga between Pacquiao and Marquez.  Mayweather won a unanimous decision over the Mexican.  Pacquiao stopped Cotto in 12, De La Hoya in 8, earned a unanimous decision over Mosley and stopped Hatton in 2.  For his part, Mayweather Jr earned unanimous decisions over Cotto and Mosley, a split decision over De La Hoya and stopped Hatton in 10.  Does this give Manny the upper hand?
Manny Pacquiao is the sport's only eight-division world champion and despite Mayweather Jr's undefeated record compared to the five losses in sixty-four fights for Pacquiao, the "Pacman" was named the fighter of the decade in 2010.  A win over this man could quite possibly be all Mayweather Jr to truly call himself the best ever.  Ali never beat a fighter with those type of credentials, neither did Sugar Ray Robinson or Sugar Ray Leonard.
What does it say if Pacquiao walks away with the win over the undefeated Mayweather Jr.
That would only prove that he is truly the world-wide star he has already become.  Mayweather Jr might be huge in the United States but Pacquiao is a world recognized star.
So whose legacy gets the biggest boost with the win?
It is unthinkable that Pacquiao could be any more popular but if he would to win, he would be doing the unthinkable since he is the underdog in this equation.  Everybody expects for Mayweather Jr to win, they expect it now and they expected it five years ago when this fight was first mentioned.
---