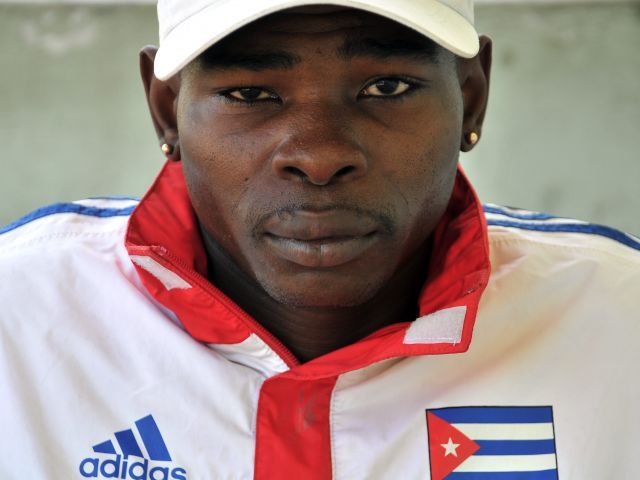 Cuban Guillermo Rigondeaux's run has not been that long.  After an extensive world-level amateur career where he amassed a non-paid record of over three hundred fights and gold medals at the 2000 and the 2004 Olympic Games.  As a professional he holds a perfect record of 15 win s with ten of them before the distance.  After defecting from his native Cuba Rigondeaux's professional career began in 2009.  In his seventh fight Rigondeaux captured the interim WBA super bantamweight title and two fights later he gained the full-fledged version of the strap by stopping Rico Ramos.  In early 2013 he added the WBO strap with an impressive trouncing of Nonito Donaire while his WBA title was promoted to "Super" status.
Just last week at the annual convention by the World Boxing Organization, better known as the WBO, Rigondeaux was stripped of their 122-pound crown.  The reason given was lack of activity and in turn not defending the title enough.  After capturing the title, Rigondeaux defending it three times defeating Joseph Agbeko by unanimous decision in late '13, stopping Sod Kokietgym in the first in the summer of '14 and retiring Japan's Hisashi Amagasa in the 11th in December of 2014.
As of right now, RIgondeaux is still the WBA "super" champion as well as the Ring Magazine's heir.
The issue here is the fact nobody wants to fight Rigondeaux.  Too much risk for too little reward.  The man is considered one of the best to have ever laced up the gloves as an amateur and as a professional he should be ranked in the top five pound for pound in skill.  Rigondeaux obviously can box but also can bang when asked to do so.  The problem is that despite all of that, his style is not all that exciting.
Bob Arum, head man of Top Rank promotions, for a time co-handled the career of Rigondeaux along with a small promoter out of Florida and he found that much pretty quickly.  Even after giving the highly-touted Donaire a boxing lesson, HBO made it clear they weren't all that interested in the Cuban world champion.  After that Arum wasn't all that interested either and he said so publicly even though still having Rigondeaux under contract.  As a fighter, there isn't much he can after his promoter tells the press there is no market for his style no matter how good he is.
Since then Rigondeaux has been released by Top Rank and the contract with the smaller promoter, who really couldn't do much for him anyways, has run out.  Rigondeaux has called out everybody from 122-126 pounds but nobody has taken the bait.  Without the WBO title, facing him has become even more enticing.  Without a chance to make a big payday fighting him, the opportunity to fighting on a major fight card since Rigodeaux doesn't have a promoter and now without the chance to win a title if by chance you pull a miraculous upset, there really isn't a reason to fight him.
Is this the last we have seen of him?
---