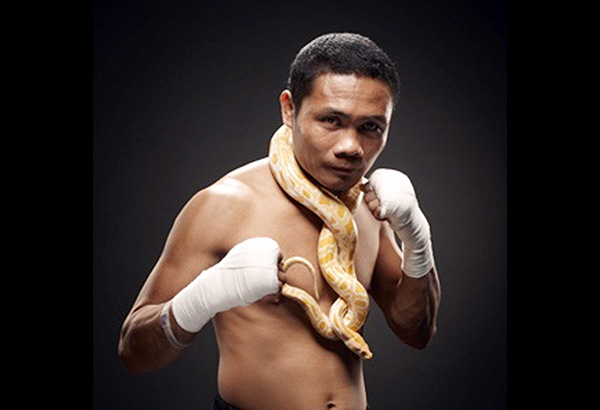 WBO light flyweight world champion Donnie "Ahas" Nietes  (35-1-4, 21 KOs) of the Philippines may be one of boxing's best kept secrets in boxing. He is fighting in the era of legendary countryman Manny Pacquaio and also Nonito Donaire. Nietes hasn't garnered anywhere near that attention of either but has maintained a high level of consistency for years. He has been world champion at 105 pound and 108 pounds never losing a single title defense in either weight division. Nietes has been a world champion since 2007 to the present. It's a remarkable feat just in general but even more so considering where it began for Nietes in the professional ranks.
Nietes has been promoted his entire professional career by Antonio Lopez Aldeguer (ALA) boxing.  (ALA) has been considered the top promoter in the Phlippines for years.  Nietes use to be the utility man for the promotion. Part of his job was to clean out a snake pit daily. It was from this time where Nietes received is nickname of "Ahas" which in his native Filipino language of Tagalog means snake in English. Nietes now enters his 12 year as a pro. He is 33 years old but has shown no signs of slowing down.
Nietes has accomplished a lot thus far but there are still big opportunities out there for him. One of those would be to win a world title at 112 making him a three division world champion. The biggest name at 112 currently is Roman Gonzalez who is currently the WBC champ in the division.  Gonzalez may have opened the doors for more exposure for the smaller weight divisions with his big KO of Edgar Sosa on HBO last month. A showdown with Nietes vs Gonzalez could be an interesting matchup. Nietes is much closer to his prime than Sosa was. Nietes also can bring a more tactical but not boring challenge to Gonzalez. One would think HBO would want more of a challenge for Gonzalez in his next appearance on the network. Nietes seems to fit that profile.
There is always the alternative of continuing to defend his title at 108 pounds. Nietes is the top guy at the moment amongst current world champs at the weight. His promotional stable mate Milan Melindo lost in his world title fight last week against IBF champion Javier Mendoza of the Philippines. This would be a big fight in Philippines adding the revenge factor for Melindo and that it is a unification. Nietes spot in the Hall of fame seems pretty certain. The good news for him is that he can still add to his legacy on top of what he has already accomplished.
---