Yesterday Oscar De La Hoya and Victor Ortiz, along with his manager held a press conference asking for a rematch with Floyd Mayweather, jr. Most people felt it was idiotic BS and a guy crying over spilled milk. After all, didn't this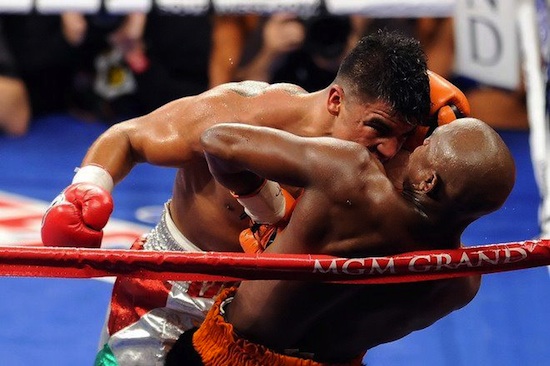 Which led to this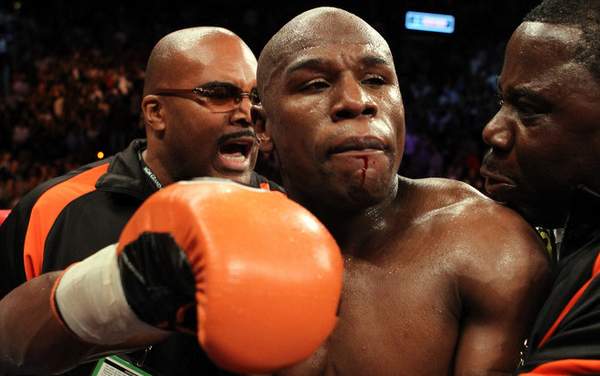 And ultimately this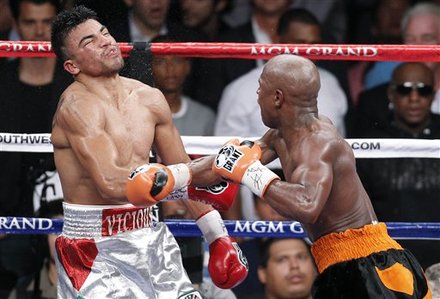 feel a little dirty but justified? I think so.
Later in the day, Floyd Mayweather took to the toughest forum possible, twitter, to respond. Throughout the whole promotion, Floyd has slowly been turning more and more venom Oscar's way; calling him all kinds of names I won't repeat. On twitter, he gave Ortiz the nickname "Victoria" and pretty said Ortiz can have a rematch if he goes and beats Berto again.
The shots at Oscar, including Floyd's insistence on calling Golden Boy Promotions "Richard Schaeffer Promotions" got me thinking.
Oscar looks in decent shape. Floyd is getting older. And they never had that rematch they talked about.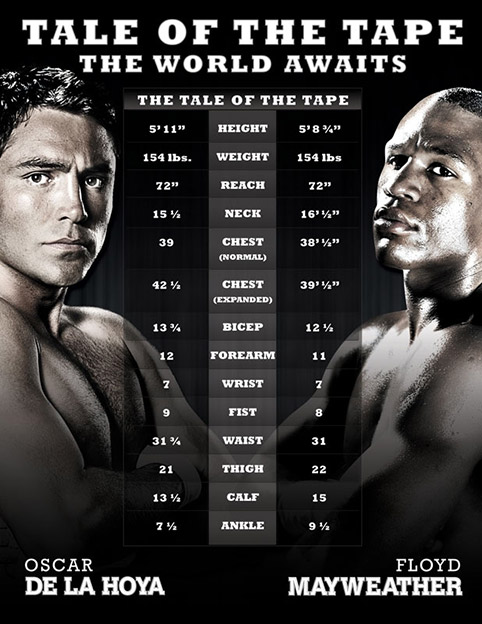 So the question is: Do you think Oscar can come back and fight with Floyd again?
And
Would you buy it?
---