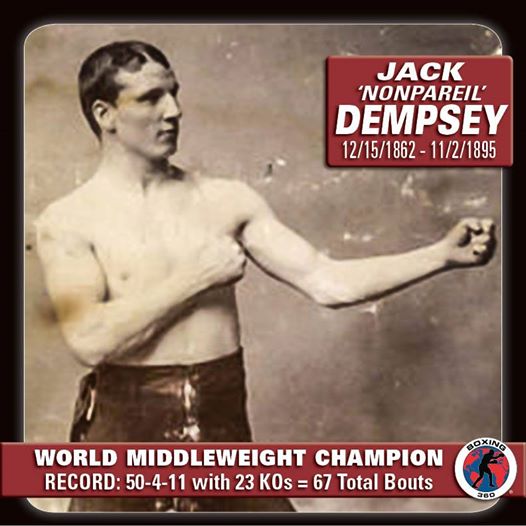 130 years ago today in Boxing History: July 30, 1884
The first bout under the Marquis of Queensberry rules was fought in Staten Island, New York!
Jack Dempsey (The Nonpareil) KO 22 George Fulljames.
Dempsey becomes the first recognized world middleweight champion!
The fight took place on July 30th 1884 in Great Kills, Staten Island and was fought under London prize ring rules with gloves for a purse of $2,000 (about $50,000 in today's currency).
The fight began with both men being cautious, there was a slight exchange were Dempsey landed a right on Fulljames forehead and the latter returning with a left to Dempsey's face. They closed and Dempsey using some of his collar and elbow wrestling tricks. In the third, Dempsey landed a big right/left combination on the face but Fulljames returned with some terrific punches of his own, then Dempsey landed a huge left hander which sent his opponent down for the first knockdown of the fight.
---