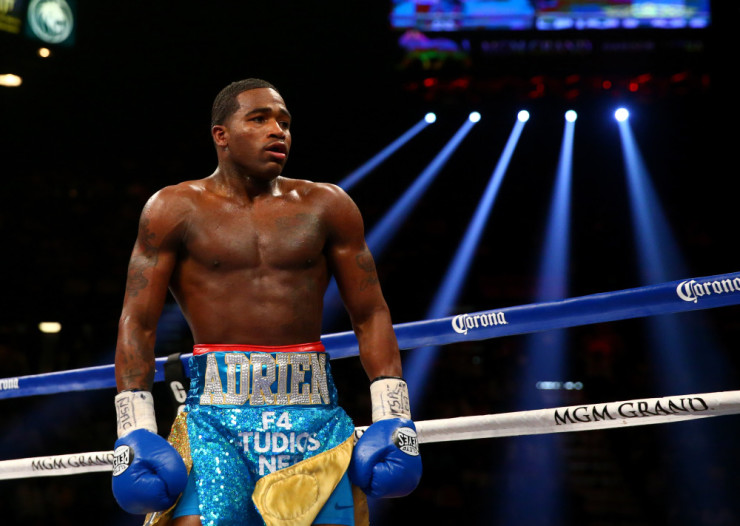 There was talk at one time that Adrien Broner (30-2,22 KOs) could be the heir apparent to pound for pound boxing king Floyd Mayweather Jr.  Broner seemed to have the whole package. He had the skills, power, flash, gift of gab, and was unbeaten. He entered his bout in December 2013 versus Marcos Maidana as a three-division world champion. Broner was heavily favored to defeat Maidana. This was immediately proved to be inaccurate as Maidana shook up Broner in the very first round. Maidana would drop Broner twice in the fight in route to a clear unanimous decision win.
It would take some time to rebuild Broner and finding his proper division would be one of the task. He had won his third world title at 147 but clearly was not the same power punching fighter as he was in the lightweight divisions. Broner reeled off three straight wins near the 140 pound weight class albeit against b level competition. He won all the fights by decision which raised questions about his power. He stepped up his last fight against former world champion Shawn Porter. They agreed to a catchweight of 144 pounds. Porter was in control for most of the fight until being dropped by Broner in the 12th and final round. It was too little too late as Porter would get it up and  go on to win a unanimous decision.
Broner now finds himself in the unique opportunity of fighting for a world title coming off of a loss. Timing in boxing can be so important at times as in this case .Broner will now face former world champion Khabib Allakhverdiev for the vacant WBA World super lightweight title. The two will square off October 3rd in Broner's hometown of Cincinnati, Ohio. Allakhverdiev is a very tough opponent. He is the only man to have defeated the now retired Joan Guzman. It's a very big win heading into a fight with Broner. The reason being is that Guzman was known for his stellar defense  and Allakhverdiev was able to get to him frequently. It will remain to be seen if Allakhverdiev can duplicate this success verse Broner. This bout is a chance for Broner to  become a 4 division world champion. This would be quite an accomplishment considering how young he is. It would also show his resiliency to come back from a few losses to do so. We should find out a lot about Broner following this next fight.
---