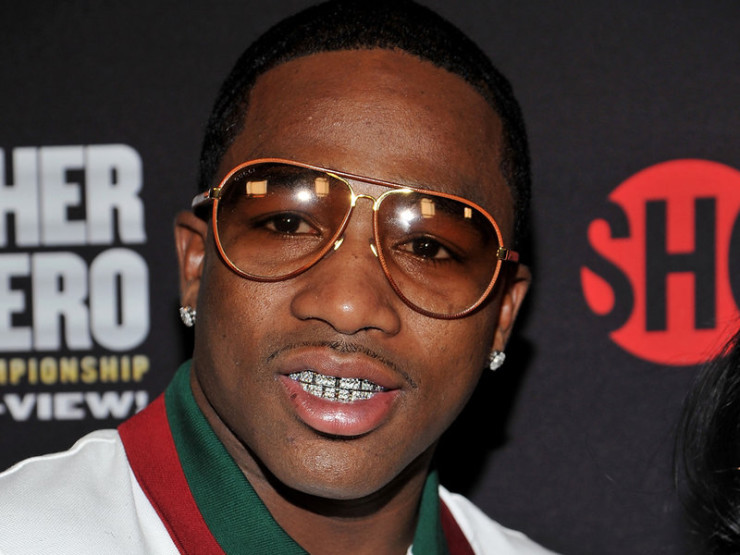 There is a strong rumor that sometime in October Adrien Broner will face the "Siberian Rocky" Ruslan Provodnikov in an either junior welterweight or welterweight showdown.  More than likely it will be on NBC, CBS or ESPN as part of the Premier Boxing Champions series.  The news only leaves one question:
Is Al Haymon finally tired of Broner?
For all his in and out of the ring antics, Broner is good for boxing.  He is a character that many people love but also more people seem to love to hate.  It seems that his persona is not a character but he really believes the things that come out of his mouth, at least for the split second he says them on national TV. Some of the things he says have some insight but most of it just gets him in trouble.  Outside the ring, he is the tame same way, getting in trouble with the law more than once but at the end in boxing you have to do one thing to be relevant and that is to win.
Broner for most of his career has built himself as Floyd Mayweather Jr's "little bro" looking to ride the wave of the recognized active best pound for pound fighter in the world.  For a while there, it looked like Broner was on his way to proving his bravado to be truth capturing three different divisional titles by the time he was in his early twenties.
Of course there were controversial decisions like the one over Daniel Ponce De Leon or stumbles like the weight issues against Vicente Escobedo.  Those hiccups just gave Broner more fire for his bad-boy persona.
He kept wining and kept building his brand until he met his match in none other than Marcos Maidana.
In a December San Antonio night back in 2013 Maidana did what everybody was hoping for sending Maidana down to the canvas in the second and eighth in a dominating beat down.  With the win Maidana won not only one but two fights against "big bro" Mayweather Jr and we haven't heard from him since.
Broner got back on the winner's circle against Carlos Molina, Emmanuel Taylor and John Molina Jr as he found himself back in the 140 pound division.  In his last fight he forced, with the help of Haymon, former IBF welterweight champion Shawn Porter down to 144 pounds but still suffered a unanimous decision loss despite sending Porter down in the last round. It is rumored that Broner partied in Las Vegas instead of trained in the weeks leading up to the fight.
So now Haymon might put him in against Provodnikov.  HBO has waived its right on the exciting Russian and Haymon might be looking to sing his teeth into him and what better way than serving up a big game fish like Broner and the purse that comes with it?
If Broner wants to stay relevant, he might want to also copy Mayweather Jr's discipline instead of just his flashy ways.
---