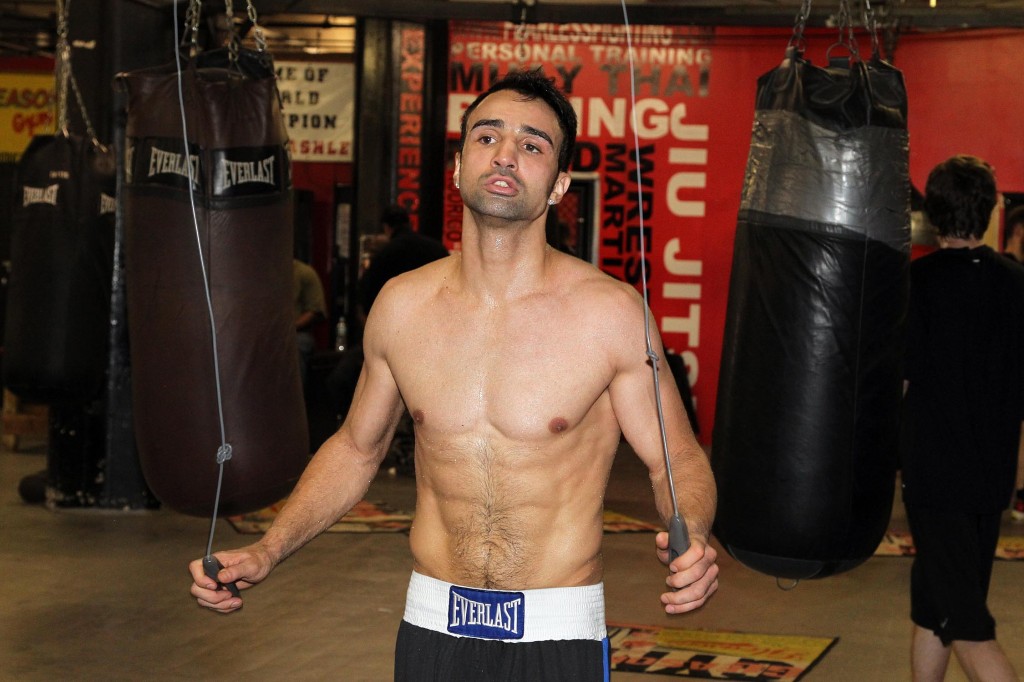 Former two- divisional world champion Paulie "The Magic Man" Malignaggi will make his return to the ring May 29th. Malignaggi (33-6, 7 KOs) will take on Danny O'Connor (25-2, 9 KOs). The bout will be a 10 round welterweight fight aired on Spike TV.  It will be a major step up in class for O'Connor and the proper opponent for Malignaggi coming off of about a year layoff. Malignaggi will have the  home advantage with the bout landing at the Barclay Center in his native Brooklyn, New York.
Most boxing fans last saw  Malignaggi in the ring on Showtime last April vs. IBF world champion Shawn Porter. Malignaggi entered the bout as a significant underdog. This is nothing new for him as its usually the case for him in major fights. What was different in this fight was the manner of which Porter was able to dominate him like no one has in Malignaggi's entire career. This is a resume that includes fights against Ricky Hatton, Miguel Cotto, and Adrien Broner to name a few. Malignaggi was at the very least competitive in all those fights. Many thought he actually deserved at least a draw with Broner if not the victory. Porter never allowed him in the fight from the very beginning. Malignaggi was cut under his left eye in round 1 by Porter. The combination of Porter's jab,  power, and speed were just too much for Malignaggi. Porter brutality ended matters in round 4 dropping  Malignaggi twice in route to the TKO victory.
Immediately some public opinions began to surface that Malignaggi had seen his best days and it was time to call it a career.  Malignaggi has never been known for his power but has been able to stay in the pocket and counter much heavier punchers by slipping their punches. Porter was able to take that away from Malignaggi. That totally changed the complexion of the fight. Malignaggi would now have to stand and trade more or abandon his offense all together and go into survival mode. Those who have followed his career know that he comes to win and believes he is in every fight. Trading and standing in the pocket with the tank built like Porter was not going to end well for Malignaggi and that was proven.
Malignaggi would go back to work on Showtime and Fox Sports 1 following the fight where he is a commentator. A rather talented one for sure. He speaks fluent English, Spanish, and Italian of which is his descent.   Malignaggi has always a lot of pride when he fights which is why many were sure he would return the ring. Malignaggi is a real life success story in boxing. He truly has overachieved in  just by winning one world title let alone two in two different weight divisions. He was given next to no chance when he traveled to WBA Welterweight Champion Viacheslav Senchenko's native Ukraine in 2012 to challenge him for his title. Malignaggi took it to another level and actually stopped the champion inside the distance. This was the least likely predicted scenario of the boxing experts' predictions prior to the fight. There could still be more to add to his story as he continues on with his boxing career. Regardless, it has been a magical run thus far.
---