The Toyota Center, Houston, TX
HBO
Nonito Donaire (30-1) vs. Jorge Arce (61-6-2)
Boxing 360 Picks: Donaire is on a hot streak after stopping Toshiaki Nishioka. Arce looked bad against Jesus Rojas but bounced back in a tune-up. The match-up says Donaire all day. Speed, power, athleticism, size and overall talent. Donaire in 6. 
The Nürnberg Arena, Nürnberg, Germany
Arthur Abraham (35-3) vs. Mehdi Bouadla (26-4)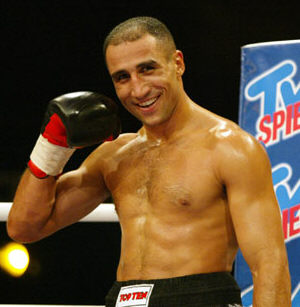 Boxing 360 Picks: Its hard to pick against Abraham in Germany so we're not going to. Abraham should pull off a late TKO. 
The ExCel Arena,London, England
George Groves (15-0) vs. Glen Johnson (51-7-2)
Boxing 360 Picks: Oh Glen Johnson, we wish you'd stop. That said, this one is a good match. Groves is crafty but likes to let it go in there. Glen Johnson is the gatekeeper standing in his way towards bigger and better fights. Groves gets the unanimous decision in an entertaining brawl. 
The Sports Arena, Los Angeles, CA
Showtime
Amir Khan (26-3) vs. Carlos Molina (17-0-1)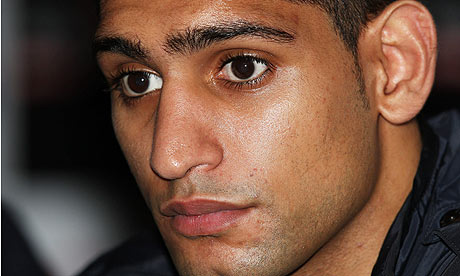 Boxing 360 Picks: Don't let the Doe eyes fool you. Khan is a fighter out for blood. Only now, he hopes to get it intelligently while using Virgil Hunter as his new trainer. Molina is a small lightweight with no power that cuts easy. Do the math. Khan in 8. 
Deontay Wilder (25-0) vs. Kelvin Price (13-0)
Boxing 360 Picks: In his stiffest test yet, Deontay Wilder should knock out Kelvin Price after heading deep into the fight. We think Wilder is the goods. Wilder KO in 9.
Alfredo Angulo (21-2) vs. Jorge Silva (19-2-2)
Boxing 360 Picks: Silva can punch. So can Angulo who also takes a good punch. Let's see what happens when Angulo uses his newly acquired Virgil Hunter skills and Silva starts putting it to the action fighter. Should be a good one. Angulo pulls it off late. 
Hugo Centeno (16-0) vs. Allen Conyers (12-7)
Boxing 360 Picks: Hugo Centeno is quickly moving up the 154 ranks. With height and reach on almost everyone he faces, the kid is polishing his skills as he grows into his large frame. Centeno by decision. 
The Sports Arena, Los Angeles, CA
CBS
Leo Santa Cruz (22-0) vs. Alberto Guevara (16-0)
Boxing 360 Picks: Everyone's favorite action fighter these days, Santa Cruz brings boxing back to CBS today. Golden Boy probably matched him right. Cruz by knockout. 
---