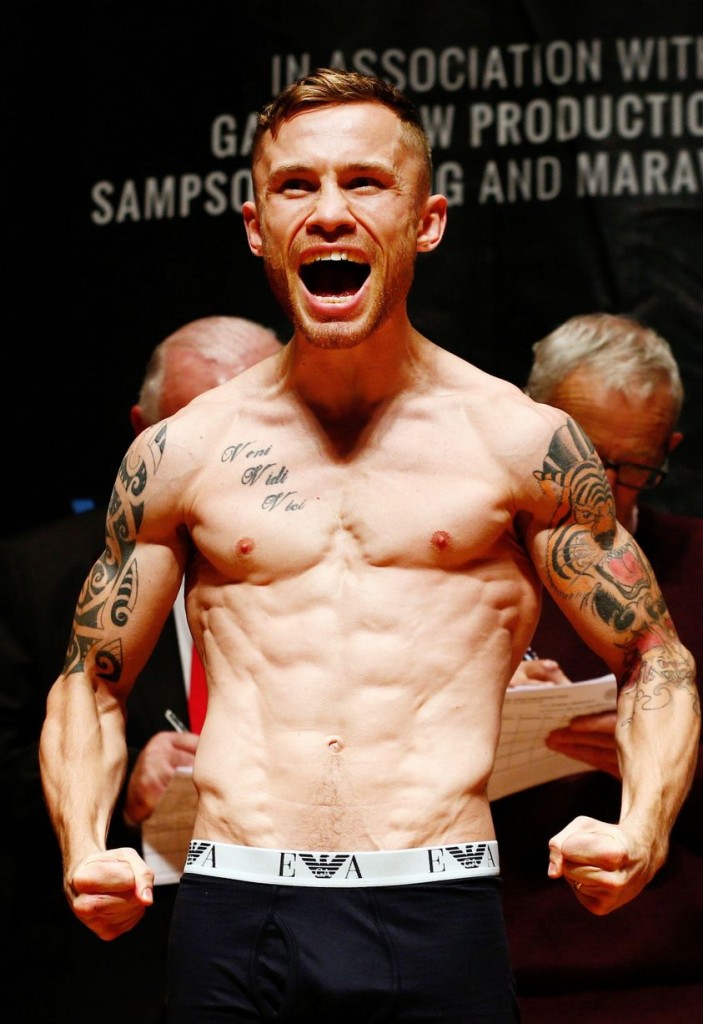 IBF super bantamweight champion Carl Frampton (20-0, 14KOs) has joined the growing list of fighters that are advised by Al Haymon.  The signing just happens to be coming off of the heels of two United Kingdom (UK)  fighters having recently won in world title fights in the United States  (U.S.) hose fighters were Jaime McDonnell and just last weekend James DeGale. Ironically both of those fighters beat Haymon advised fighters on Haymon's Premier Boxing Champions (PBC) televised series.
Frampton of Ireland is coming off of an impressive TKO of his manadatory challenger Chris Avalos this past February. The bout took place in Frampton's native Ireland. Frampton's career thus far has been guided by  Barry McGuigan. The former world champion McGuigan is a legend in his native Ireland going back to his days as a world champion in the 1980's. That same kind of buzz is starting to happen for Frampton who seems to be in his prime years.
The world title fight last week between DeGale and Andre Dirrell turned out to be a very entertaining fight. Frampton himself doesn't seem to be in any dull fights because of his fighting style. The electricity in the atmosphere of his last fight is what could really drive the ratings from the U.S. viewers upwards.  Large enthusiastic crowds like that aren't seen much in the U.S. unless it's a mega fight. Seeing and hearing those fans showing that kind of support to their local guy Frampton brings that extra dimension for viewer watching.  Frampton could still continue on as normal fighting in the UK in the evening with his fight being aired live in the U.S. on the PBC series during the afternoon. These kinds of fights from overseas in the 1980's on live television were truly exciting for the viewer. It almost made you feel like you were there.
The 122 pound division has some interesting matchups that Frampton could find himself a apart of. One of those names is Leo Santa Cruz who is the current WBC champion in the division. Santa Cruz is also advised by Haymon. It's been said that Santa Cruz is going to be moving up to the 126 pound division but a unification with Frampton could have him hang around a little while longer. The fight would be a major showdown in Ireland. Perhaps down the road a unification with unbeaten WBA super champ Guillermo Rigondeaux could happen. Doesn't seem likely for the immediate future as Santa Cruz in the end didn't fight Rigondeaux. The long awaiting domestic showdown with WBA regular champion Scott Quigg was unable to be made just recently. That could change  now with Haymon now in the picture to negotiate on Frampton's behalf. Frampton's star is truly shining bright in his native Ireland now doing the same internationally seems attainable as well.
---