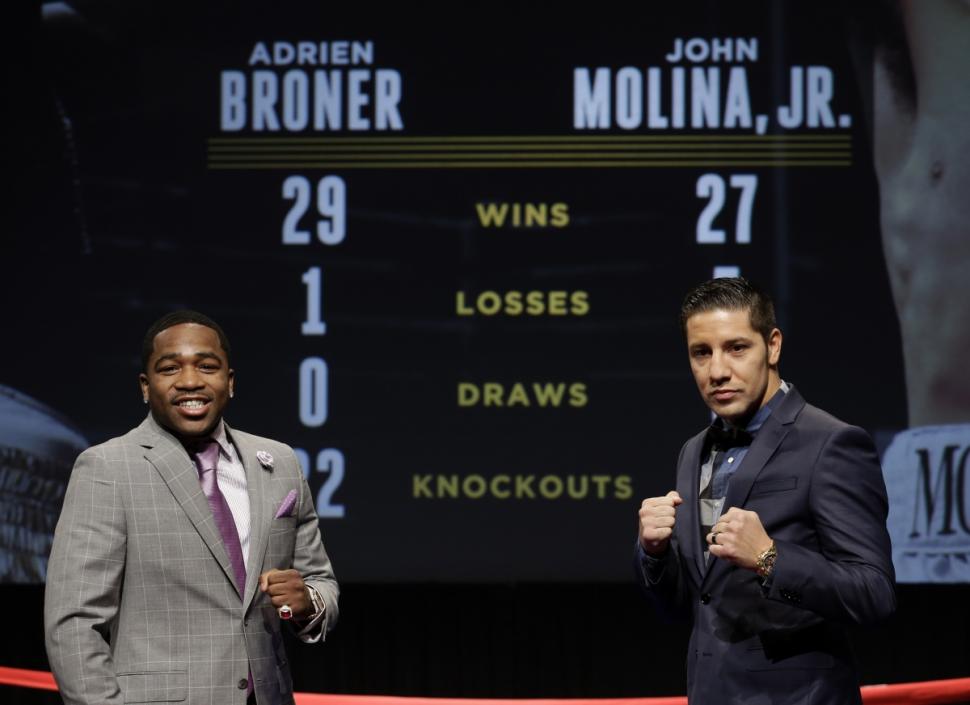 After much hearsay, assumptions and gossip, reclusive advisor Al Haymon announced his NBC deal named  "Premier Boxing Champions" which kicks off on March 7th at the MGM Grand Arena in Las Vegas, Nevada.  The first telecast which will be shown on NBC will feature WBA interim welterweight champion Keith "One Time" Thurman (24-0, 21KO) vs former champ Robert "Ghost" Guerrero (32-2-1, 18KO) in a title fight.  In the Co-feature former three-divisional champion Adrien "The Problem" Broner (29-1, 22KO) facing tough John Molina Jr (27-5, 22KO) in a special attraction twelve-rounder in the super lightweight division.
It was also announced that fighters that participate in the "Premier Boxing Champions" series will be drug-tested year around.  The series will feature a total of twenty events in 2015 with five of them on primetime Saturday nights and six on Saturday afternoons on NBC while nine on primetime on the NBC Sports Network.
Another fight that was announced for April 11th is the super lightweight unification bout between WBC and WBA champion Danny "Swift" Garcia (29-0, 17KO) against IBF champ Lamont Peterson (33-2-1, 17KO) at a site to be determined.
Even though this announcement made earlier today at a press conference in New York City answered many questions, it also brought new ones.  One that is quickly going around the social media sites is if this caliber of fights where sandbagged for this deal?  While we and Showtime, a premium cable network, were getting mismatches like Danny Garcia vs Rod Salka and the bit more competitive Lamont Peterson vs Edgar Santana back in August now NBC will get Garcia against Peterson on prime time.  Good for NBC, bad for Showtime.
Does this mean the end of Haymon on Showtime?
It just might since he has twenty events scheduled for NBC with a great number of them on Saturdays, on primetime and on the classic afternoon time slot, as well as a nearly ten on the cable channel NBC Sports Network.
The last fight ever broadcast on primetime NBC was on Saturday, May 20th, 1985, when the "Easton Assassin" Larry Holmes took a unanimous decision over Carl "The Truth" Williams in a fifteen round heavyweight title fight at the Lawlor Events Center in Reno, Nevada.
Although it is known that Al Haymon is buying the air time with the help of investors instead of NBC actually being interested in the sport as a viable ratings opportunity, the fact that the sweet science will be put in front of the biggest audience possible can only help the sport.  The three announced fights that kick off the series on paper should be full of action with some of the biggest names in the sport and with each fight weighing heavy consequences for the winner and loser.
Jon Miller, president of programming for NBC sports and NBCSN, mentioned the series will have the same production values as the NFL and the Olympics including pre and post shows for each of the telecasts.
Looks like we have something good in our hands.
---