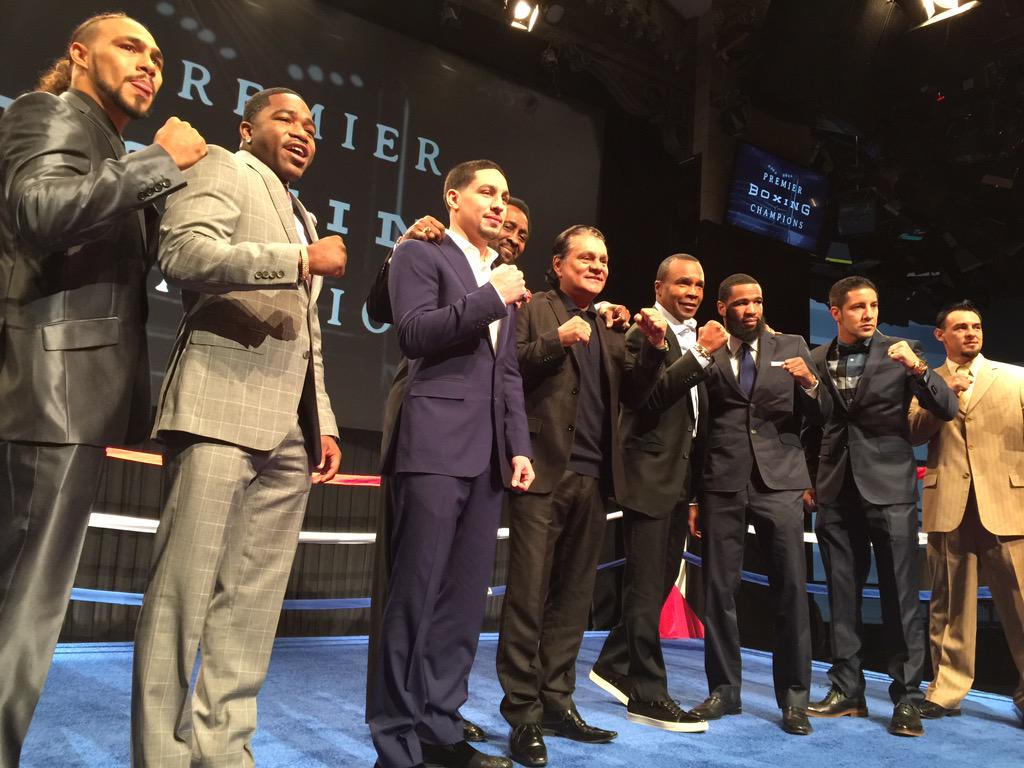 This Saturday night the boxing work will enter a new era. The Premier Boxing Champions era. For the first time in nearly fifteen years  the sweet science will take center stage on prime time on a Saturday night.  The event will be broadcast live on NBC which is the flagship deal for the PBC along with recent agreements with CBS Sports Network, Spike TV and the newly acquired urban network Bounce TV. The reclusive advisor Al Haymon is the man behind the curtain and despite some questionable match up he has put on in the past, yes I'm looking at you Garcia vs Salka, he has gone beyond what was expected and offered two exciting fights, at least on paper, for Saturday night. In the main event, undefeated WBA welterweight champion Keith "One Time" Thurman (24-0, 21KO) takes on former champion Robert "The Ghost" Guerrero (32-2-1, 18KO) while Adrien "The Problem" Broner (29-1, 22KO) faces John Molina Jr. (27-5, 22KO) in the co-feature.  The promoter on record is Gary Shaw.
Thurman didn't look his pulverizing usual self in his last fight held on the Khan-Alexander undercard against African Leonard Bundu.  The boxing world expected the usual Thurman spectacular knockout but all they got was twelve rounds of the same tedious action.  Thurman is anxious to impress once again but this time he will have a bit more formidable foe in front of him.  Guerrero is coming off a fight of the year candidate against Yoshihiro Kamegai.  Guerrero looked spectacular as he gave as good as he took and after that fiasco against Floyd Mayweather Jr a couple of years ago, looked like his old fan-friendly self.
Guerrero has so much more to lose in this fight than Thurman.  Although at thirty-one years of age not necessarily old for the sport, he is no spring chicken at what might hurt him more is his lack of action recently. After fighting twice in 2012, he only fought once in 2013 and once again in 2014 while Thurman in the same three year span has fought nine times.  If Thurman gets defeated, he lost to an experienced, war-proven warrior while if Guerrero drops the fight he might be taking on a new role in his career as a divisional gate keeper.
In the co-feature Broner will face a strong veteran in John Molina Jr with power in either fist.  Ever since his first loss to Marcos Maidana at welterweight, Broner has gone back down to junior welterweight and steam rolled over the lighter Carlos Molina and then struggled a bit with Emmanuel Taylor.  In Molina he will face a shop-worn strong fighter who might not be as technical sound as he is but is still able to pull something out of his sleeve like he did against Michael Bey.  Out-boxed for the majority of the fight, Molina Jr knocked him out in the last seconds of the fight.  Since then it hasn't gone as great with a win over human punching bag Jorge Pimentel and then two straight losses to Lucas Matthysse in a war and then to veteran Humberto "Zorrita" Soto.  A loss here will drop him from this level of the sport.
Also on the card will be former multi-divisional champion Abner Mares (28-1-1, 15KO) vs Arturo Santos (18-4, 5KO).
---