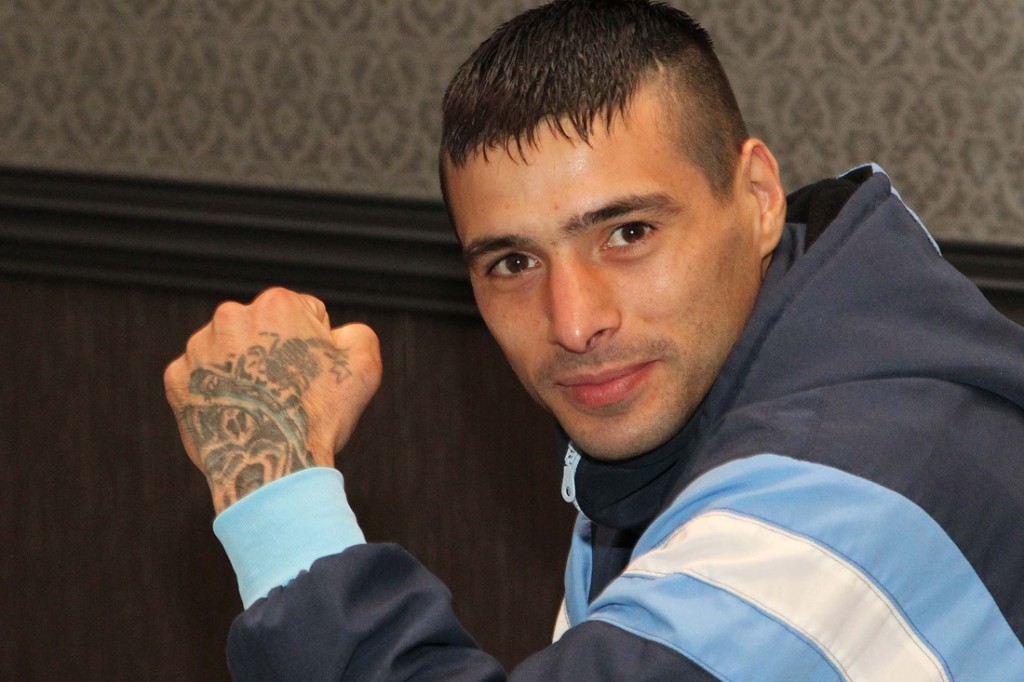 MATTHYSSE WANTS GARCIA REMATCH, BUT FIRST ITS ORTIZ
Quiet, a bit introverted and not much interested in the limelight, there might not be another fighter active in boxing today that has captured the imagination better of the boxing audience solely on his performances inside the ring than Lucas "The Machine" Matthysse.  Known for extraordinary power and relentless pressure, Matthysse has proven to be a fighter that wants to do just that, fight.  This Saturday night, he is back in the ring as the co-main event to Adrien Broner vs Emmanuel Taylor in Cincinnati.  Many fans and boxing pundits believe that Broner is being protected since his first pro loss at the fists of Marcos Maidana last December.  Since then, Broner faced the natural lightweight Carlos Molina at 140lbs on the undercard of Mayweather-Maidana I and now faces the Taylor who is expected to be over matched.
Last September under the Mayweather-Alvarez Matthysse dropped a unanimous decision to none other than the king of the light welterweight division, Danny Garcia.  The fight had been brewing for some time as Garcia built up steam by defeating former champs Nate Campbell, Kendall Holt, Erik Morales twice, Amir Khan and Zab Judah before finally facing Matthysse.  On his own journey, Matthysse steamrolled over Humberto Soto, Mike Dallas Jr and Lamont Peterson en route to facing the Philly born "Swift" Garcia.
After a competitive first third of the fight, Matthysse developed a huge swelling on his right eye from a Garcia punch that eased the way for Danny to get the unanimous decision win.  Matthysse accepted the loss and moved on despite to this day asking for the rematch.
In his first fight back last April, Matthysse was able to easily take care of John Molina Jr.  It wasn't so.  Molina Jr came to fight and quickly dropped Matthysse twice, once in the second and again in the fifth.  Matthysse came fighting and returned the favor in the eighth and the tenth finally stopping Molina Jr in that same round in one of the best fights of 2014.
Next up this Saturday night is Mexican undefeated brawler Roberto "Massa" Ortiz.  Virtually unknown, Ortiz has been toiling in Mexico for seven years amassing a thirty-five win record against no defeats and one draw.  Ortiz has stopped twenty-four of his opponents before the distance.  None of them are of the caliber of Matthysse and Ortiz will be performing outside of his native Mexico for the first time.  Back in 2013, Ortiz captured the vacant WBC Silver 140lb title and his biggest win has come over fellow Mexican Reyes Sanchez.
Not out of this world but he is young, hungry and strong.  Much like Matthysse was before he hit the big time.
So as Broner is being matched very carefully and in the eyes of many, easily, Matthysse, either because he has asked for it, his handlers have more confidence of him or a mixture of the two. Matthysse says wants he wants next is the Danny Garcia rematch and with a win over Ortiz, he will be more than ready.
Will Garcia?
---