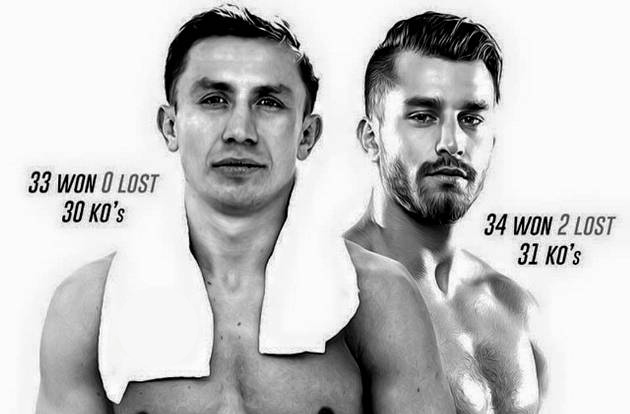 There are many running themes in boxing.  Two of the most prominent ones are that the sport is dead and the other is that other combat sports, mainly Mixed Martial Arts, are eating boxing's lunch as far as winning new fans.  This fall there are two major fights that could help resurrect the sport (although those in in the know, know that it's not dead) and win over some new fans.
The issue is that both are on Pay-Per-View.
You would think that with a minimum of nearly thirty-five million dollars for each bout, any of the last five Floyd Mayweather Jr fights would have done the job, especially the one against Saul "Canelo" Alvarez and his last one against Manny Pacquiao.  Despite both being mega media events and huge paydays for all involved, the lack of action inside the ropes didn't really move the needle towards the positive on the aforementioned issues.
The first of the two fights set for the second half of the year is the middleweight unification fight between WBA, IBO and interim WBC champion Gennady "GGG" Golovkin and IBF belt holder David Lemieux on October 17th at the legendary Madison Square Garden.  Both known as heavy-handed hitters, this is the kind of fight that hardcore fans insist their casual fan friends to not miss.  To make sure they don't, the hardcore fans can go as far as to set up a party or a bar-b-que to make sure everybody they know doesn't miss the fight.
Unfortunately, the fight is heading towards Pay-Per-View.  It is no secret that since jumping onto the world-wide boxing radar Golovkin and his team have chased that coveted big PPV fightIn Lemieux they found it.
Promoted by Golden Boy, Lemieux is well-known in his home country in Canada but since coming into his own in his last two fights on HBO he has really excited fans with his hard-charging knockout style and now we are all chomping at the bit to see what he can do against Golovkin.
.  It is rumored that Golovkin is guaranteed around 2.5 million while Lemieux one million.  For that amount, HBO could very easily up the licensing fee and make this a regular HBO fight but it is believed that Golovkin's team wants him to already make the jump.
The other fight that perhaps can make a difference is also technically in the middleweight division.  Puerto Rican Miguel Cotto will defend his WBC strap against Saul "Canelo" Alvarez on November 21st at the Mandalay Bay In Las Vegas at a catch weight of around 155-156 pounds.
There is no doubt this fight is on Pay-Per-View.
With Cotto winding down on his impressive career, the multi-time divisional champion is looking for big pay days so that he can ride into the sunset and take care of his family.  The only way he can assure himself of that is with PPV.
This fight is the latest edition of the heated Mexico vs Puerto Rico rivalry and that is why it can be a battle that can interest not only the hardcore but also the casual fans.
---