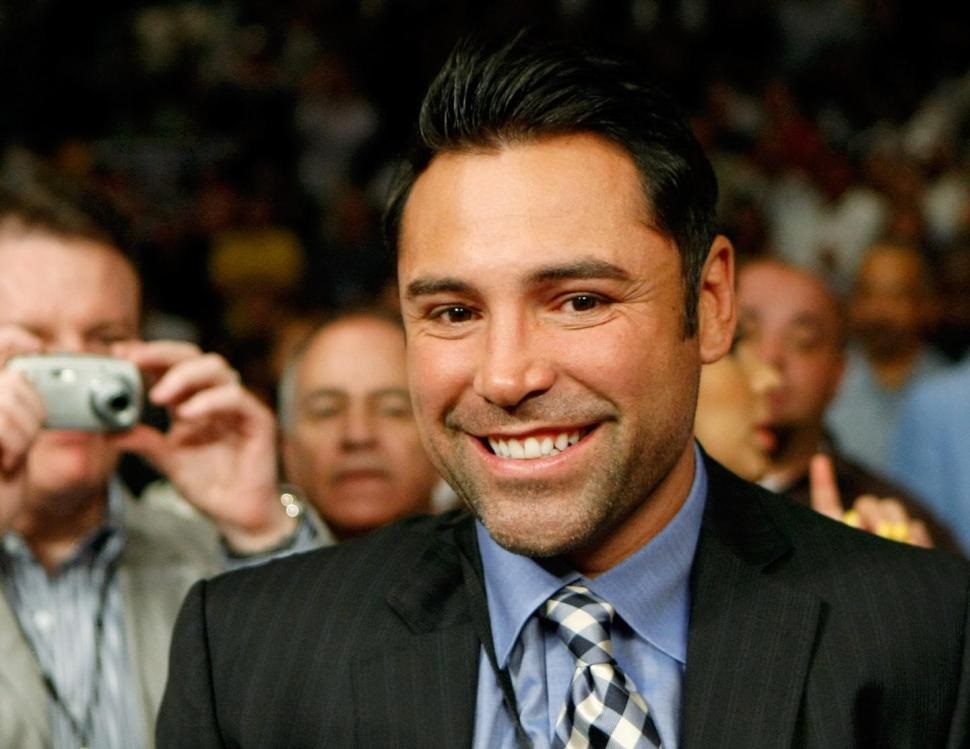 Boxing fans, we have good news and we have bad news.  The good news is that according to Oscar De La Hoya, CEO of Golden Boy Promotions, the negotiations between former super welterweight champion Saul "Canelo" Alvarez and current WBC middleweight champion Miguel Cotto are underway.  The bad news is that according to him, they are complicated.
That much was expected.
This fight has major implications for boxing, at last for 2015.  According to Golden Boy and "Canelo" Alvarez himself, they are fed up with Floyd Mayweather Jr taking over the traditional Mexican holiday boxing dates in May and September.  Usually reserved for either Mexican star fighters, ala Julio Cesar Chavez Sr or Mexican-American ones like Oscar De La Hoya, ever since De La Hoya said adios to the ring in late 2008, Mayweather Jr has taken over the dates starting with his September 2009 bout with Juan Manuel Marquez.
In no uncertain terms "Canelo" has said no mas.
De La Hoya, Cotto and "Canelo" understand that to be able to hostile takeover the next date of May of 2015, they need a very strong fight to compete with the high number of PPVs sales that Mayweather Jr has averaged for the last couple of years.  Cotto has become somewhat of a PPV staple now, that a generally strong one since he has been the "B" side plenty of times against the likes of Pacquaio and Mayweather himself, but strong enough to make an impact.  For his part "Canelo" was the "B" side of the highest selling PPV of all time last year when he faced Mayweather Jr in September 2013.  Since then he has fought twice on Pay-Per-View to ok numbers.  For both men their strong suite is the live gate with Cotto selling out his home away from Puerto Rico, Madison Square Garden in New York City, more than ten times and even headlining a fight card at Yankee Stadium.  Alvarez packed over forty thousand at the Alamodome in Texas and has done great in Las Vegas and Los Angeles.
Although De La Hoya did not mention what were the complications were in the talks, It can only be imagined that it comes down to dollars and cents.  Cotto has already said no to a potential fight with Alvarez even after being guaranteed ten million dollars.  Cotto opted to go for history and become the first Puerto Rican fighter to capture titles in four divisions and the first to capture the middleweight title when he dominated Sergio Martinez earlier this year.
It was no secret that Cotto was accused to be a diva by Martinez during the negotiations for their WBC title fight.  Despite Martinez being the champion, Cotto demanded his name to be put first in the advertisement of the fight as well as to come out second into the ring among other details.  After all the talk and posturing, during the actual fight Cotto came out first.
Team Cotto has already said that they will not give up any points to "Canelo" and that as the champion and the veteran fighter, he will fight tooth and nail for everything he deserves in the negotiations.
Looks like Oscar De La Hoya has his hands full.
---