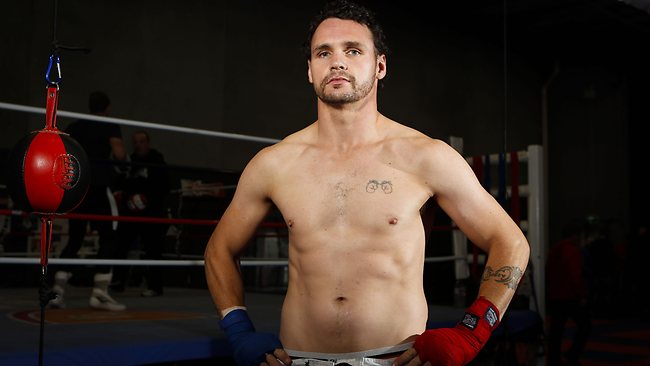 For all intents and purposes, it looks like Australian Daniel Geale will be the first man to challenge newly crowned WBC middleweight champion Miguel Cotto.  It has been a long and winding road for the Puerto Rican super star that captured the title last June with a complete domination of Sergio "Maravilla" Martinez.  It will be a whole twelve months between strapping the gold and green title around his waist and his first voluntary defense for the thirty-four year old.
After winning the title, it was almost a given that Cotto would face Saul "Canelo" Alvarez for a big enough purse that if he lost he could ride into the Puerto Rican sunset and finish off his career.  It wasn't the first time Cotto was mentioned for the Mexican super star and it was rumored that the purse offered this second time around was a bit north of the ten million offered the first time.  Cotto dragged his feet and early this year Alvarez and Golden Boy pulled the plug on the offer and decided to go against James Kirkland.
It seemed as if either Cotto was holding off to face Floyd Mayweather Jr in a rematch of their 2012 bout or that he had simply gone cuckoo for not accepting a big offer for a much more winnable fight.  Turned out that the sly fox was Cotto when it was announced that he was taking a multi-million dollar deal with new upstarts Roc Nation that not only included money for boxing but beyond including concerts in Puerto Rico and a clothing line.
Cotto still needs to fight.
Many names were bounced around between the fans, the media, HBO and Roc Nation, including Cornelius Bundrage and Erislandy Lara.  When those didn't pan out a real candidate was announced in Argentina's Jorge Sebastian Heiland.  It was said it was a mere formality even though HBO was not ecstatic about the fight.  The cable network was willing to take the unknown opponent, who in his last fight stopped Matthew Macklin, as long as Cotto agreed to face Alvarez next.  Turns out Heiland couldn't come to agreement with his representative Gaby Peñagaricano who just happens to also work with Cotto.
Now Geale has been tapped to face Cotto and it's not that bad of a fight.  Geale was stopped in three in his last fight by that monster they call triple G but other than that, he is a solid fighter.  He is coming off a win over Jarrrod Fletcher and owns two other losses, one to Darren Barker and the other to Anthony Mundine.  He avenged that Mundine loss and also has defeated the likes of Felix Sturm, Osumanu Adama, Eromosele Albert, Daniel Dawson and Roman Karmazin.
His biggest advantage?
Besides a good enough skill set and decent enough power, he is a natural middleweight.  Let's not forget that Cotto began his pro career at 140 lbs and forced Martinez to meet him at a catch weight a bit south of the middleweight limit for their fight.   No word of the details of the agreement or if there is one already but we would have to wait to see if Cotto will force the same on Geale or if Geale agrees to it.  That factor there might be the biggest plus on Geale's side and we will see if he takes advantage of it.
---