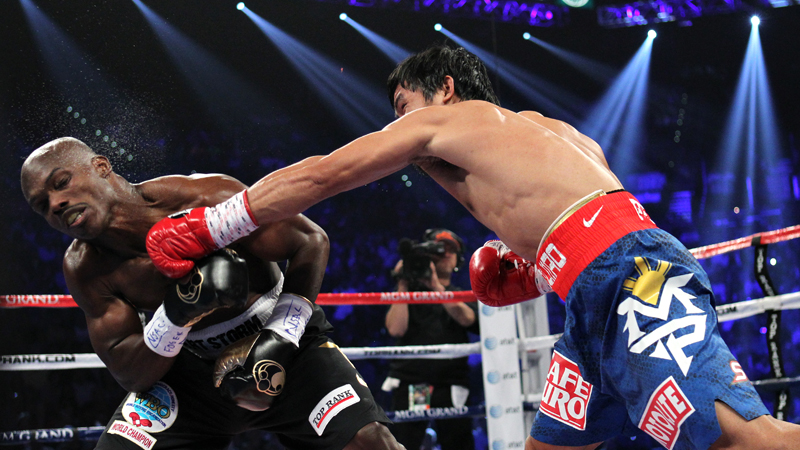 After a quiet 2013 on the PPV front with despite the biggest one in the last ten years with Mayweather vs Alvarez back in September, 2014 is now gearing up to having an overflow of pay to watch boxing events with the first in about three weeks.  Some of these fights no doubt deserve to be on a pay to play basis but some of them don't beginning with the first set for March 8th.
Former WBC super welterweight champion Saul "Canelo" Alvarez will come back from his first loss as professional and face former interim WBO champ Alfredo "Perro" Angulo in Las Vegas.  Angulo is also coming back from a loss, his at the hands of Cuban Erislandy Lara.  Many in the boxing universe feel that there is no reason why a bout between two fighters who are coming off clear losses should be in a PPV event.  Alvarez, who was only in his first against Mayweather last year, has also announced that this is his first in three he plans on participating in this year.  As far as Angulo, this PPV will be the first of his career.  If anything in typical Golden Boy Promotions fashion, who is in charge of the event, the under card is a stacked one with Leo Santa Cruz defending his WBC 122lb belt vs former champ Cristian Mijares among other high profile bouts.
Five weeks later we have Top Rank's first PPV offering of the year with the rematch between WBO welterweight champion Timothy Bradley and Manny Pacquiao.  Pacquiao is a PPV staple and the second best seller behind Floyd Mayweather Jr.  Their first bout was on Pay-Per-View and since their first encounter; Timothy Bradley has kept winning with solid outings against Ruslan Provodnikov, a slugfest named the 2013 fight of the year, and Juan Manuel Marquez.  Pacquiao fell to Juan Manuel Marquez at the end of 2012 by brutal KO but came back with a solid although conservative performance against Brandon Rios last November.  Granted the numbers for the first Bradley vs Pacquiao which Bradley won via a controversial decision as well as Pacquiao comeback fight against Rios, it is expected for the return bout might just as well out-perform their first fight as well as Bradley's fight against Juan Manuel Marquez which was also a PPV event.
Only three weeks after that we have which undoubtedly might be the biggest PPV of the year (or at least until his fall fight), Floyd Mayweather Jr vs. either Amir Khan or Marcos Maidana depending what website you believe.  Granted the Las Vegas event will be almost two months after Golden Boy's last Pay-Per-View but the Los Angeles-promotional firm must realize it does not live in a bubble.  The fact that many believe that the result of Mayweather vs. Khan or Maidana is a forgone conclusion, it can't help that the fight is only twenty-one days after one that has more intrigue or drama in Bradley-Pacquiao II.
It doesn't help that a little over two months out, we still don't know who Mayweather is facing, poll or no poll.
Tomorrow we will have Part II where we go into the summer and fall of the PPV calendar. 
---