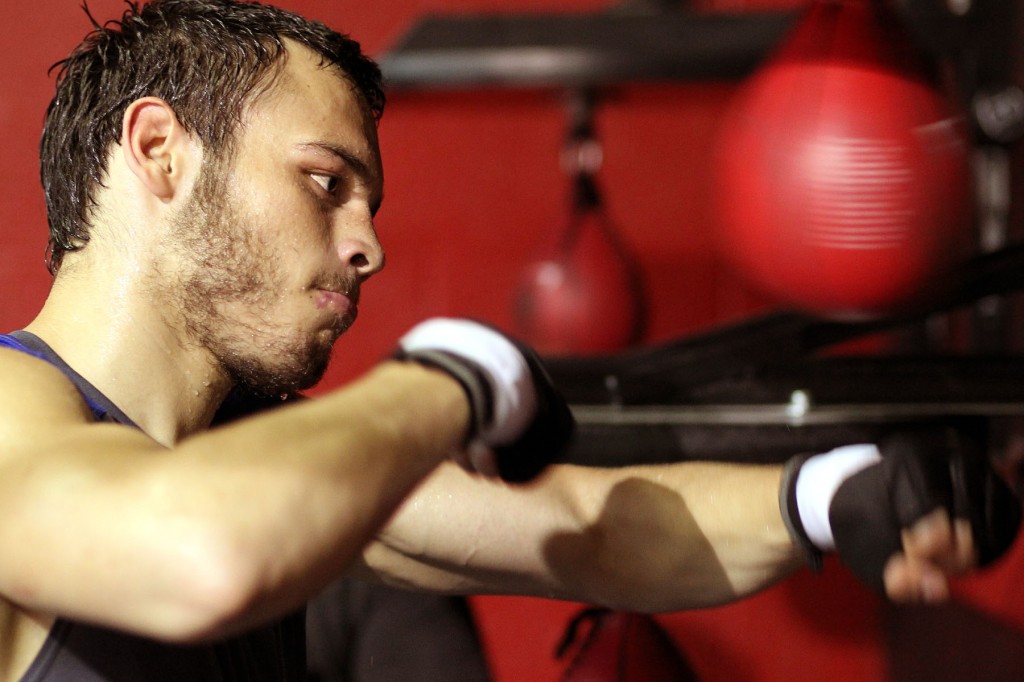 In Part I we dug into the first PPVs of 2014 culminating on the sure to be May 3rd Showtime PPV mega-event between the biggest draw in the business Floyd Mayweather Jr and either Brit Amir Khan of Marcos Maidana of Argentina.  In this Part II we will dive into the summer months and the early fall of the expected and suspected PPV schedule.
First up is the proposed match-up between four divisional world champion Juan Manuel Marquez and Mike Alvarado.  Granted this fight is not signed and it has not been announced whether it will be on HBO's Championship Boxing, Boxing After Dark or PPV.  It would be hard to believe that Marquez, who is on the tail side of a long and illustrious career, would be interested in anything but a PPV paycheck even if he is coming off a loss just like his proposed opponent in Alvarado.  The more viable match-up would be against Alvarado's conqueror, Ruslan Provodnikov, but Marquez hid behind the old "nobody knows who he is" reason for not facing the hard-nosed Russian when in fact the "Siberian Rocky" might just be too tough for Marquez's plans for the fall, the winner of Bradley vs Pacquiao.  It was rumored that the semi-main event of this night set for May 17th at the LA Forum might have been the anticipated face-off between Mikey Garcia and Yuriorkis Gamboa but Bruce Trampler, veteran matchmaker for HBO, recently stated that Garcia will come back on HBO's airwaves in June, with or without Gamboa.
One fight that might be 95% or 97.5% done depending on what side of the bed Sampson Lewkowicz woke up on this morning is the star-studded bout between returning WBC Sergio "Maravilla" Martinez and Miguel Cotto.  The HBO PPV is almost set for June 7th in New York City's Madison Square Garden.  Lewkowicz, Martinez's advisor, has said for weeks that it is only a matter of details for the fight to be made but no official announcement as of yet.
If we are to believe Saul "Canelo" Alvarez's announcement made only weeks after his loss to Mayweather last year, he is to fight three times on PPV in this 2014.  The second date he announced for the year was July 26th.  Obviously no opponent or any other details are even being thought about for this day but it will all be contingent that Alvarez beats Angulo on March 8th.  One thing that is certain is that this second date will not be against Cotto, the first choice for March, since he would be fighting Martinez only a month before.
Set to face Bryan Vera in a rematch of their controversial fight last September, it is expected for Julio Cesar Chavez Jr to perhaps return to the PPV airwaves this September as competition for the expected now traditional Mayweather Jr fall date around Mexican Independence day. A super middleweight mega-showdown between Chavez Jr and Carl Froch has been mentioned with both fighters anxious for the fight but obviously both have to clear their next fights, Chavez Jr against the aforementioned Vera and Froch in a rematch with George Groves.
As far as Mayweather Jr, all signs point that he may or may not face Khan in May which would only open the doors for Maidana in September, the most logical step.  Since nothing has been announced for May obviously anything for the weekend of September 13th is pure speculation.
Check out Part III tomorrow which takes us into the fall and the end of the year.
---