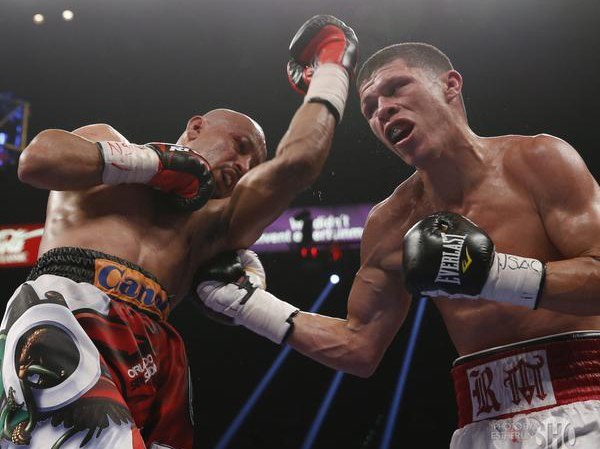 The highly anticipated rematch between WBO junior lightweight champion Roman "Rocky" Martinez (29-2-3, 17 KOs) and  four-time world champion Orlando "Siri" Salido (42-13-3, 29 KOs) definitely lived up to the hype this past Saturday. In fact to many it easily outshined the main event between Floyd Mayweather Jr. and Andre Berto. The two took turns unloading on each other throughout the fight. A vast majority of the media and fans thought that Salido had done enough to win the fight. In the end official fight result was a draw with Martinez retaining his title.
Each fighter obviously had different views on the outcome with both thinking they won. The official punch statistics had Salido landing nearly 100 more punches than Martinez. This does not necessarily translate into more winning rounds. A draw may have actually been fitting since both winning scorecards for each fighter was by the slimmest of margins. The crowd on hand enjoyed the slugfest as its not seen as much at the highest levels on that kind of stage. There may not have been an official winner but the fans seemed to have come out victorious with the performance they witnessed.
The first fight between the two took place in Puerto Rico where Martinez won in an exciting thriller and scored a pair of knockdowns. This last fight was in Las Vegas. The question now is if they should do this again and where.  It really makes a lot of since for both fighters. The 130 pound division is not very deep with big names. These two have delivered 24 of the best rounds that many have seen of late. They definitely can be a main event on a premium network like Showtime. There seems to be a number of options and scenarios. They all seem to favor a third fight between the two.
---