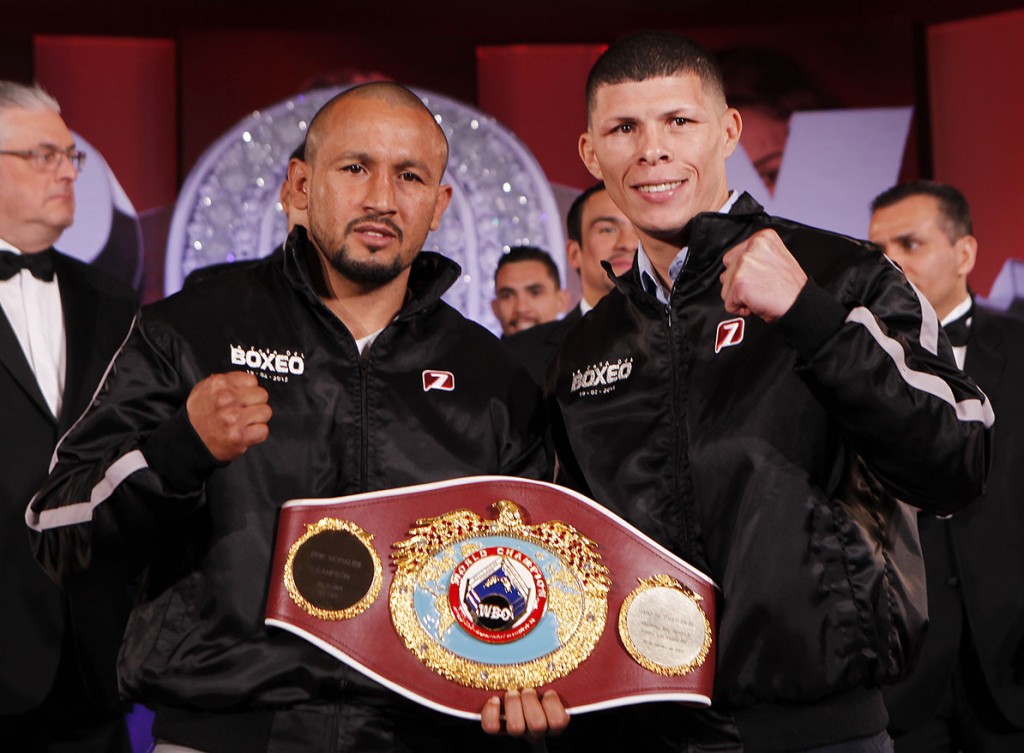 There are a number of exciting fights headed our way in the next month or so. One of those fights that hasn't really been talked about much is between WBO Super featherweight champion Orlando 'Siri' Salido and Former two-time world champion Román 'Rocky' Martínez (28-2-2, 17 KOs ). The two will clash this Saturday at the Coliseo Jose Miguel Agrelot, in San Juan, Puerto Rico. This fight could be the one that ends up the most talked about when it's all said and done.
Though the fight is being fought in Martinez' native Puerto Rico this should not be an issue at all for Salido. The Mexican Salido has never lost in Puerto Rico and won all of his fights inside the distance there. A fact that some odds makers likely are aware with Salido being a slight favorite at -145 to +105  for Martinez with some sportsbooks. Another interesting  fact is that Martinez has never been beaten in Puerto Rico as well in 18 pro fights there. This is another reason why this fight is seen by some as virtually a pick'em fight. Barring an injury or cut this fight seems destined to go into the later rounds if not the full distance. Both guys have very proven chins and decent power. Neither is considered a big one punch KO artist. They each are more of grind and wear you down type of guys.
Many are awaiting the showdown between Lucas Matthysse vs. Ruslan Provodnikov for April 18th and for good reason. Stylistically it seems like a can't miss explosive fight. The Martinez- Salido fight one week earlier measures up as well. For years fights between Mexican and Puerto Rican fighters have produced an extensive highlight reel of memorable fights. Salido seems to have embraced the role of spoiler in Puerto Rico in recent years. In 2011 he came in as an underdog and knocked out a 30-0 world champion Juan Manuel Lopez in Puerto Rico. To show it was no fluke about a year later he duplicated the feat once again in Puerto Rico stopping Lopez. Martinez' chin has proven to be much better than that of Lopez. He also seems to elevate his game to another level at home feeding off of the energy and support of the local fans. Salido is a confident world champion who will not be looking to give any ground. Martinez is hungry to become a three-time world champion and even more so to do it at home. So we have two fighters who are prepared to go right at each other without taking a step backwards. The winner of this fight seems like it will be the fans.
---