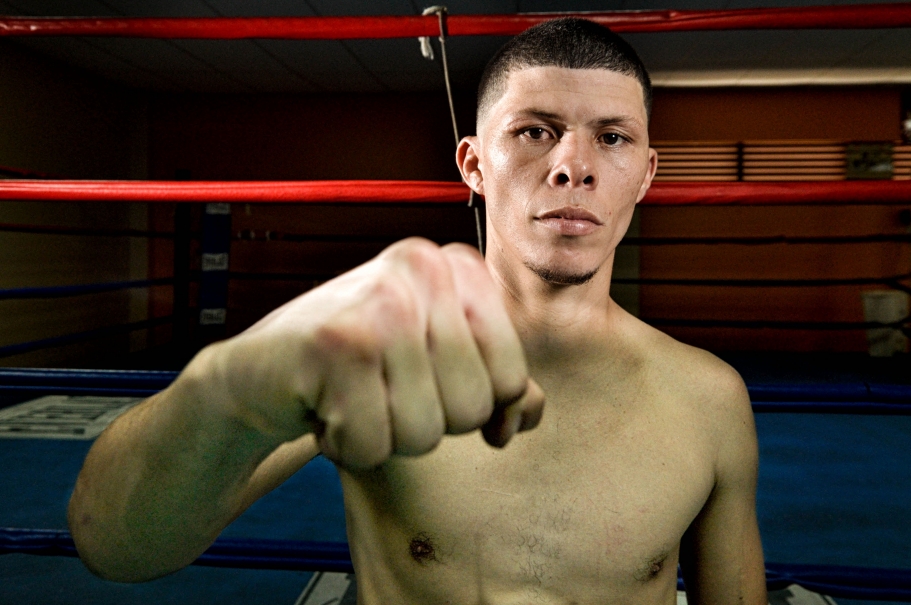 Ramon "Rocky" Martinez (28-2-2, 17 KOs) of Vega Baja, Puerto Rico will look to become a three- time world champion when he challenges current champ Orlando "Siri" Salido (42-12-2, 29 KOs) April 11th. The two will clash at the Coliseo Jose Miguel Agrelot, in San Juan, Puerto Rico. Unlike his other world title challenges this one will be at home. Emotionally this can be the extra motivational edge he needs to get the victory.
Martinez is a very underrated former 2-time world champion and a very exciting one as well. He has fought for and defended the world title in multiple countries.  He has beaten the odds a few times in recent years. In very impressive fashion he went on the road to the U.K. to win his first world title by knocking out Nicky Cook. Showing that he was a champion willing to defend his title anywhere he traveled back to the UK in his third defense to take on local Ricky Burns. Martinez dropped Burns in the first round but would go on to lose the fight and his title with a close decision. Martinez found himself back in the world title hunt once again a few years later when he faced Miguel Beltran for the vacant WBO Super Featherweight title in Las Vegas, Nevada. Martinez would go on to defeat Beltran by decision and become a world champion for the second time. Many thought Martinez would lose his title to Juan Carlos Burgos in Madison Square Garden in New York or to unbeaten Diego Magdaleno in China. Martinez beat those odds and retained his title in both fights. As a big underdog vs. unbeaten Mikey Garcia he was able to drop Garcia in round two. Garcia would get up and go on to beat Martinez for his title but Martinez again showed that he is one of the best at 130 even in defeat.
The Martinez-Salido matchup is a very intriguing one. Ironically neither guy has ever lost in Puerto Rico. That's not so strange for the native Martinez but Salido in three visits there has won by knockout in all of the fights. They share a recent common opponent in Garcia. Both were defeated by Garcia but Martinez was able to put him down. Salido was not able to do this and was dropped 4 times. Garcia did stop Martinez but it was a body shot that did the trick. Martinez iron chin held up as always. This is a big factor in the fight because this has all the makings of a grueling late rounds affair where the better whiskers could decide who sees the final bell. Salido has been down many times in recent fights but to his credit has gotten up and in most cases fared well. Rocky has the advantage there having been more steady. Martinez is a very popular fighter in Puerto Rico and they show support for him very vocally. Just like in the famed Rocky Movies hey chant in unison. Rocky Rocky Rocky Rocky. Martinez has not lost when challenging for a world title having won twice.  April 11th we shall see if he can make it three for three.
---