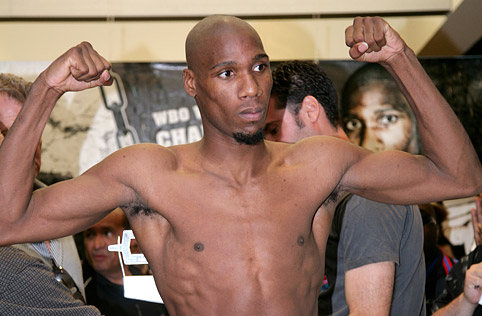 Paul Williams knows southpaws. He has a faced a bunch of them and only lost to two of them. Andy Kolle, Winky Wright and Sharmba Mitchell all got one crack at the 6'3" southpaw nicknamed "The Punisher." Williams went 3-0 with 2 knockouts against them. Only Wright, who has never been stopped, survived the distance.
Williams also knows a couple other southpaws, Carlos Quintana and Sergio Martinez. "PWill" went 2-2 with 1 KO win and one terrible KO loss.
Against Quintana, the first time, Williams was riding the wave of beating Antonio Margarito for the WBO welterweight belt. Quintana was coming off a rebuilding win following a horrible stoppage loss to Miguel Cotto. Considering Williams just knocked off the previous "Most Feared Man in Boxing," no one expected this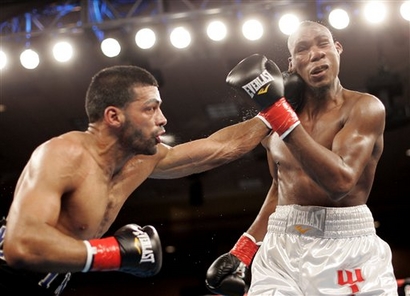 Or this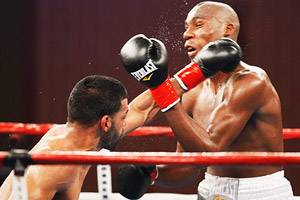 Or even this bit of foreshadowing to be happening all night long.
Williams would avenge the decision loss in just one round in the rematch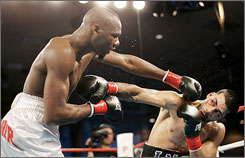 but the possibility that this giant welterweight was unbeatable had disappeared forever.
Following the rematch win in 2008, Williams would go take out Andy Kolle in one round in a random jump to middleweight. Then come down to 154 to get a vacant belt against Verno Phillips.
2009 was a year of southpaws for Williams. He started it off in April with a thorough dominant win by  decision over Winky Wright.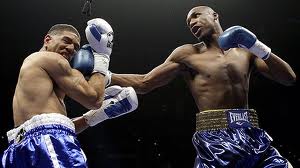 Then came the first war with Martinez. Williams had Martinez down early in the first but then in a late rally, PWill got dropped, too.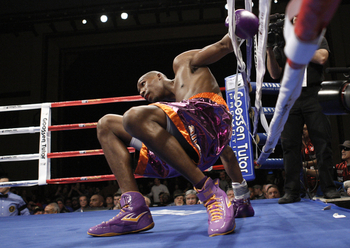 Williams came through that fight with the decision but mileage had been accrued.
Williams opened up 2010 with the weirdest ending to a fight of all time when right handed Kermit "the Frog" Cintron jumped out the ring for no good reason at all in the fourth.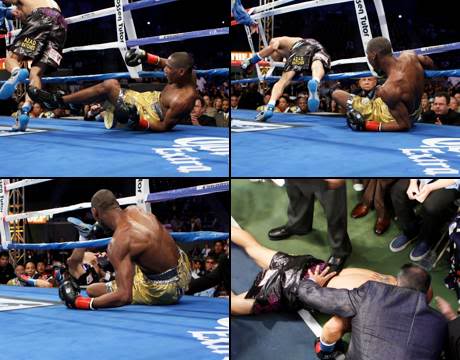 In November of last year Williams went back to a southpaw in the rematch with Martinez for the middleweight title of the world. For one round it was fairly even again until a late round rally by Martinez.
In the second round,  this happened.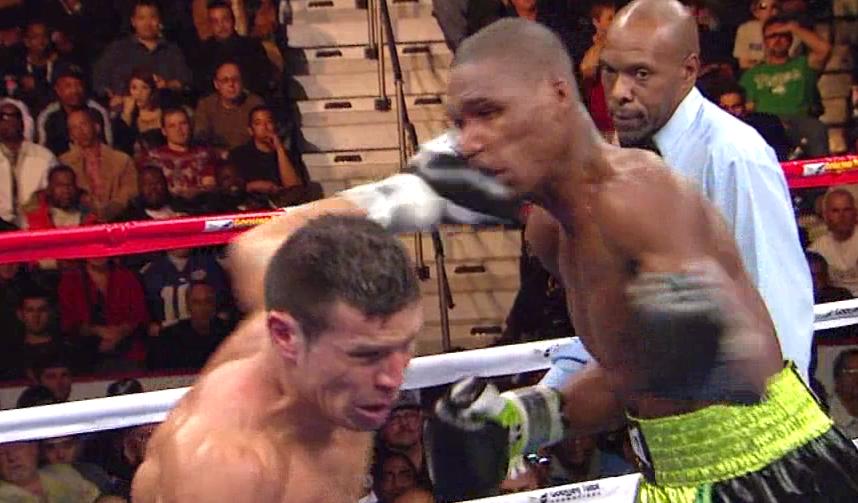 Followed by this.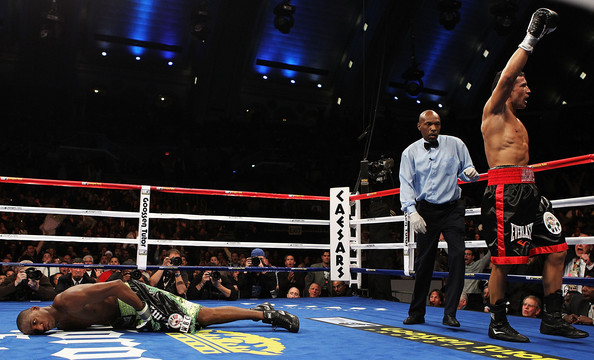 It's now been nearly a year since "The Punisher was last in the ring. Can he forget this moment? Does he even remember it beyond watching it on TV?
Saturday night he faces Erislandy Lara, a 5'9" southpaw Cuban who was a helluva amateur. He's 15-0-1 with 10 knockouts against lower level fighters and coming off a draw against journeyman Carlos Molina that looked like he lost.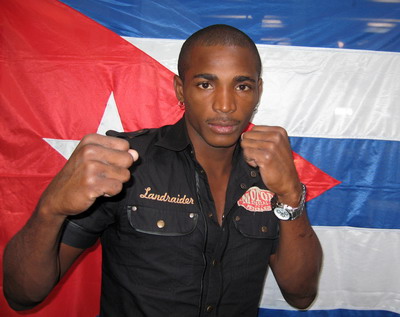 Quintana was one fight removed from a terrible beating from Cotto. Lara is coming off a bad outing with Molina. PWill is coming off the worst fight of his career and now talking about retiring soon. Does this add up to a Lara upset? I'm not so sure. Good thing I have a day to make my pick.
What say you? Can PWill rise again?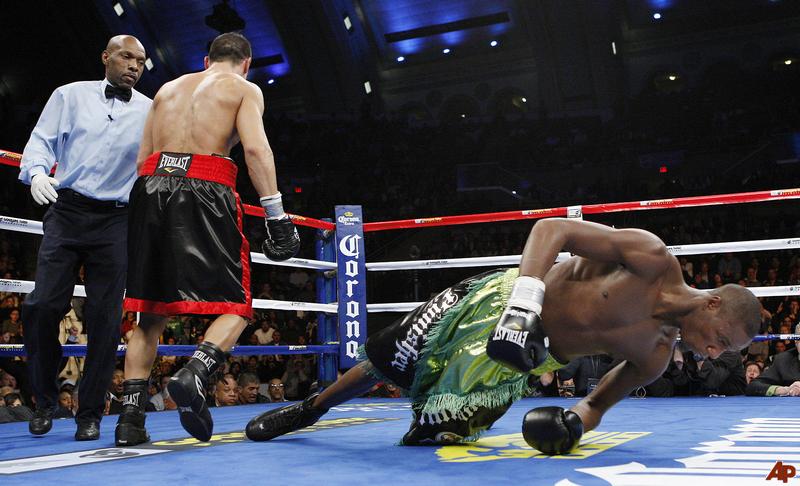 Or will this Paul Williams show up?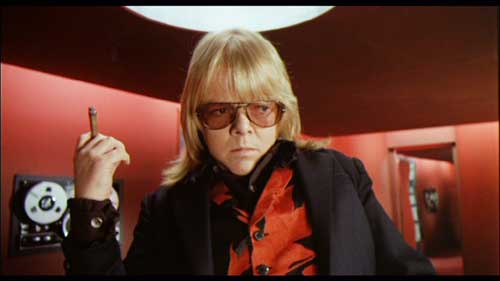 ---