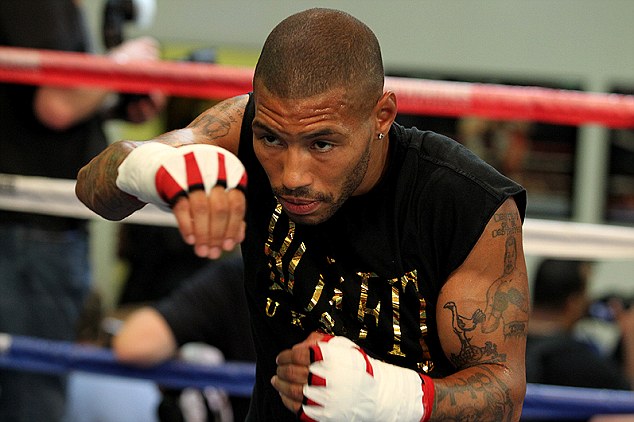 It has been an interesting journey for world ranked contender Ashley Theophane (39-6-1, 11 KOs). He is in his 13th year as a professional and will get his long awaited world title fight this Saturday. He will challenge world champion Adrian Broner (31-2, 23 KOs) of Cincinnati, Ohio. The main event bout is scheduled for 12 rounds and will take place at the DC Amory in Washington, D.C. The show will be promoted by Mayweather Promotions who promotes Theophane. The fight will be aired live on Spike TV.
The mainstream fans that know of Theophane remember his fight with an up and coming Danny Garcia back in 2010. It was a very competitive fight that saw Garcia leave with the split decision victory. It wasn't a win for Theophane but it got him some decent exposure on the heavily viewed ESPN2 Friday Night Fights. Theophane is from the United Kingdom but has trained in the USA for a number of years. He eventually was signed to Floyd Mayweather Jr.'s promotional company and has career has been a lot more promising now ahead of his world title fight this weekend.
Theophane is 35 years old but physically looks much younger. He is in excellent shape and has been getting the very best sparring possible at the Mayweather Boxing Club . Broner enters this fight as the heavy favorite which is no surprise. The surprise for many was that of Broner calling out Theophane in the ring after he won his fourth different world title in 4 different weight classes. This was odd to many as Broner and Mayweather have publicly shown a very strong friendship. The two have now been exchanging words through social media.
Theophane throughout all this has remained focused as he has a very tall order in Broner. A very favorable statistic for Theophane is the fact that he has never been stopped in his professional career. This is important as he chin will likely be tested by the hard punching Broner. Theophane knows that this might be his last chance at a world title fight this late in his career. Win or lose we can expect for Theophane to give his absolute best effort.
---