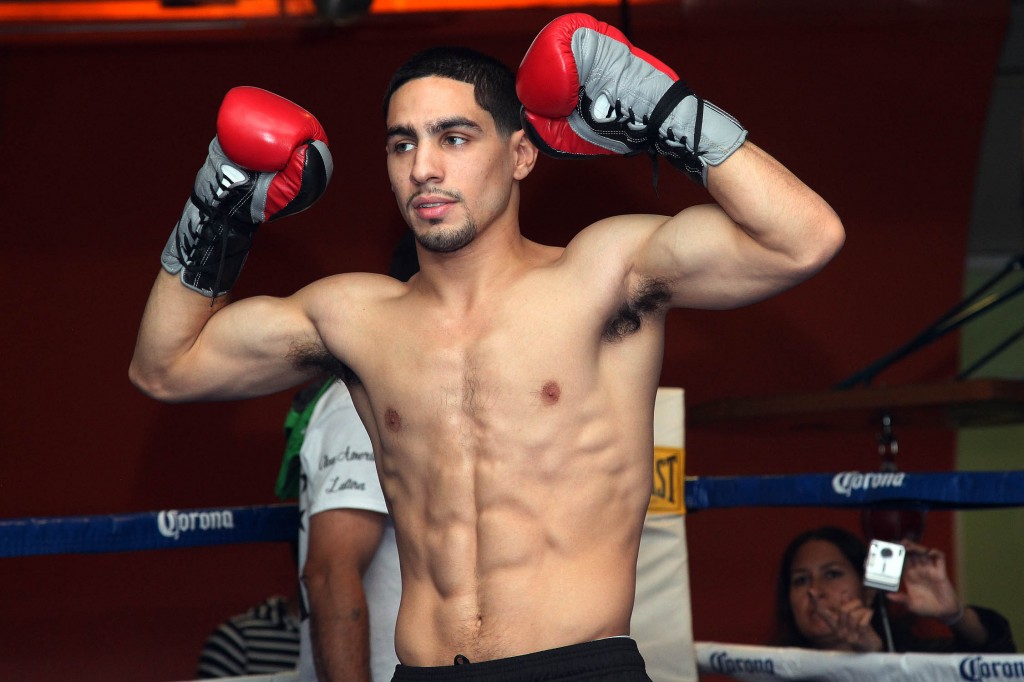 Danny Garcia does what he wants.  After his best win to date last September over the "Machine" Lucas Matthysse of Argentina, all of boxing was beating the war drums to have him be the first opponent for the "Golden Ticket" Floyd Mayweather Jr.  Instead of jumping all over the opportunity to make the biggest payday of his life, Garcia opted to stay low and keep his perfect record, not to mention his WBA and WBC titles, intact.  After a little more than five months out of the ring, Garcia returned this weekend to defend his title against B level opposition in Mauricio Herrera in Bayamon, Puerto Rico, and broadcast live on Showtime.
Herrera turned out to be more than B level.
Nobody, from the Showtime commentators and viewers to the thousands in the Puerto Rican coliseum, gave Herrera much of a shot but by the end of the twelve sweltering rounds, not only did Herrera prove he was worthy but many saw him win the fight.The active Herrera looked anything but B level as he kept a flat and listless Garcia always guessing with his unorthodox style and his constant jab not only to the head but to the mid-section.  Herrera also controlled the inside game as he clinched when in too close and displaying a smart defense against Garcia's best weapon, the left hook.
Perhaps the only few that didn't were the ones that counted the most.  Judges Alejandro Rochin and Carlos Colon both saw it 116-112 or eight rounds to four for Garcia while Gustavo Padilla turned in a scorecard of an even 114-114.  Obvious Herrera, who just signed with Golden Boy Promotions after toiling for a much smaller promoter in southern California for years, felt he won the fight and expressed that at the end while also asking for a rematch.
Herrera will get a rematch as soon as we land on Mars.  No reason why Garcia should go back and deal with a fighter who proved to be almost a kryptonite to his style for not much of a reward but another defense of his WBA and WBC titles and yet another win to his undefeated record.  Ever since this fight card was announced earlier this year it was more about selling Danny Garcia to the Puerto Rican people than a competitive fight against Mauricio Herrera.  It is no secret that Golden Boy are building Garcia into a possible future opponent for Mayweather Jr and fully understand that to have any PPV numbers that make sense, they have to have the support from either the Mexican or Puerto Rican people.
Basically, they want their very own Miguel Cotto.
Garcia mentioned in the post-fight presser that he would like to do one more fight in the light welterweight division but must jump up in his next fight since he stated that the struggle to make the weight played a part in his performance on Saturday night.  The possibilities are endless for Garcia at 147 pounds with a big fat check vs Mayweather on the horizon.
---