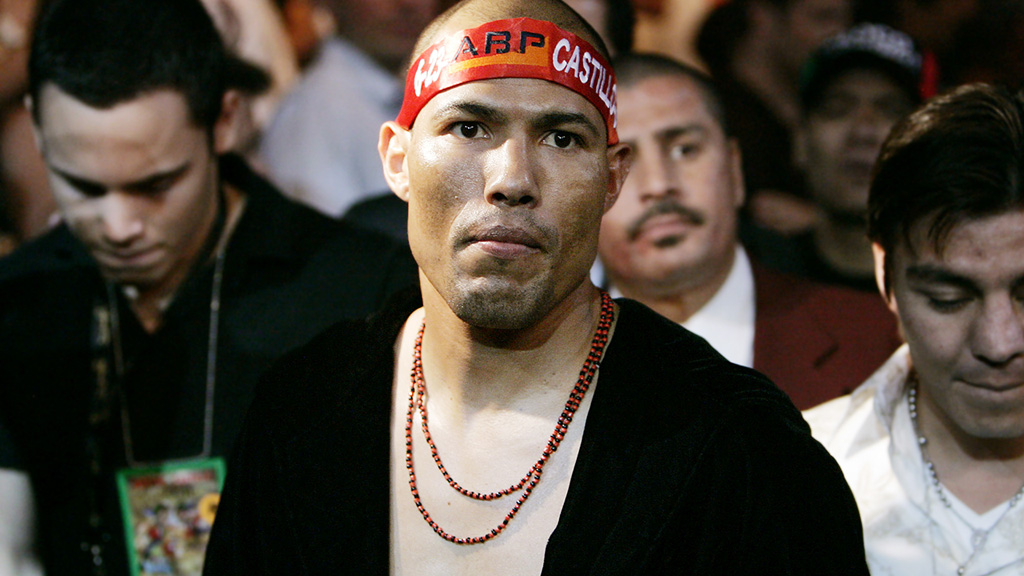 Will a left hook to the top of the head be the last punch Mexican warrior Jose Luis "Temible" Castillo?  That was the blow landed by Ruslan Provodnikov on Friday night in Moscow that finally sent Castillo down on one knee while the third man on the canvas waived off the fight.  Castillo had been down once before in the round from a barrage of punches after an earlier left hook to the head wobbled him against the ropes.  The main event marked the eightieth fight for the forty year old from Empalme, Sonora, Mexico.
Much was said prior to this fight and even more why Castillo, who has fought only an average of twice a year since his last big fight in Las Vegas in 2007, was chosen as the latest victim of the "Siberian Rocky" Ruslan Provodnikov, considered one of the toughest current fighters in the sport.  It is no secret that since the biggest fights of his career, that notorious failed trilogy against the late great Diego "Chico" Corrales, Castillo has had financial troubles.  The fact that Castillo was paid a reported six figure pay day which explains why the Mexican would take the fight.  The reason the Russian promoters gave along with Provodnikov's U.S. representative Art Pelullo of Banner Promotions was that Castillo was the most popular available fighter willing to face Provodnikov for the price.
Castillo began his career back 1990 in his adoptive hometown of Mexicali, Mexico.  For the next three years he fought all over northern Mexico before suffering his first loss when he fought for the Mexican featherweight title in 1993.  Soon he became part of the boxing landscape as one of the great Julio Cesar Chavez's chief sparring partners.  Castillo didn't really make a name for himself until 2002 when he lost a close unanimous decision to Floyd Mayweather Jr that nearly everybody saw him win on HBO. Mayweather Jr claimed a hurt shoulder and proved it in the rematch eight months later with another unanimous decision.
Three years later Castillo became part of boxing history when he waged in an all-out war with Diego Corrales in Las Vegas for WBC and WBO 135-pound titles.  The twelve round fight, which ended with Corrales stopping Castillo in the tenth round after going down to the canvas twice himself earlier in the round, is considered one of the best fights of the last twenty years if not the best fight of all time.  Despite all the good will Castillo received from that fight, he did not know how to take advantage of it.  He shamed himself in rematch coming in extremely heavy.  Castillo stopped Corrales in four.  A third fight was tried but did not come to fruition when Castillo once again came in heavy and this time Corrales decided not to fight.
Castillo's last big fight was against Ricky Hatton in '07 where he was stopped in four but by then he was a shell of his former self.  Castillo's story should have ended there but he has fought on nearly twenty more times, each time looking less than himself than the prior despite winning most of them.  It is expected that the loss against Ruslan might be his last time inside the ring but if we go by history, you can't always count on Castillo to do what is expected.
---