The Civic Center at Kissimmee, FL
Telemundo
Jose Nieves (18-2-3, 8 KOs) vs. Cuauhtemoc Vargas (15-5-1, 10 KOs)

Tito's Pick: This is a rematch of their close fight back in April at the same site.  I didn't see that fight I have to be honest. But I'm willing to bet Nieves makes it a clear win this time. Nieves by decision.
The UIC Pavilion at Chicago, IL
Telefutura
Omar Figueroa (12-0-1, 9 KOs) vs. Marcos Herrera (6-6-1, 2 KOs)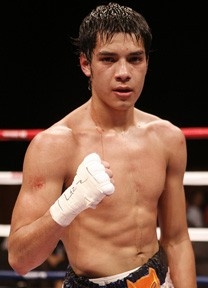 Tito's Pick: Welcome to Prospectville. This should be an easy one to pick. Herrera hasn't won a fight since last August. Since then he has lost five times. Points for being busy but nor reason to believe he will upset Figueroa. I say stoppage if the kid's power is real. Round 6.
Frankie Gomez (10-0, 8 KOs) vs. Adrian Granados (8-1-1, 5 KOs)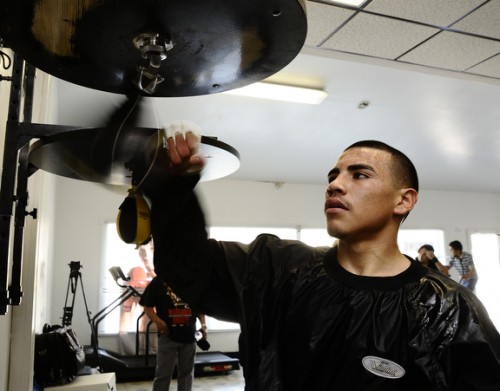 Tito's Pick: This is a really good fight. They have matched Gomez light early on but now Golden Boy is giving him a  one loss fighter who is taller, rangy and apparently has a good chin. I've read a few places this week that Gomez is in great shape and feels strong working under Abel Sanchez in Big Bear, CA. I think if he has anything of what Oscar and Co. feel he does, we're all in for a good fight tonight with Gomez pulling out a tough one by decision.
Saturday
The Messehalle in Erfurt, Germany
EPIX
Alexander Povetkin (21-0, 15 KOs) vs. Ruslan Chagaev (27-1-1, 17 KOs)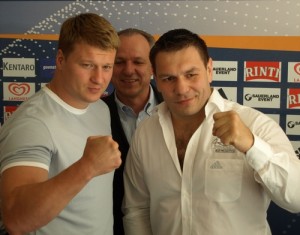 Tito's Pick: Povetkin was probably the only guy to look in shape at this weigh in though none of these men will ever be accused of looking good with their shirt off.  Chagaev looked OK but we all know he has miles on him. This is the fight that will decide if Teddy Atlas keeps his job or not. I think Povetkin is good and this fight shows us how good. He will pressure, bully, dig to the body and hopefully, listen to Teddy's broken record instructions. Povetkin by stoppage late.
Robert Helenius (15-0, 10 KOs) vs. Siarhei Liakhovich (25-3, 16 KoO)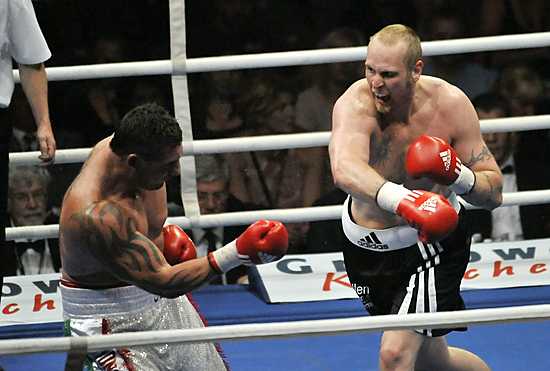 Tito's Pick: The Nordic nightmare Helenius looks like Dirk Nowitzke's freakishly larger brother. I love it. Liakhovich looked like he was hiding inside someone wearing a Liakhovich, only fatter, costume. This won't last long at all. I give it three rounds.
Auditorio Benito Juarez in Guadalajara, Mexico
FOX Espanol
Raul Garcia (30-1-1, 18 KOs) vs. Moises Fuentes (13-1, 6 KOs)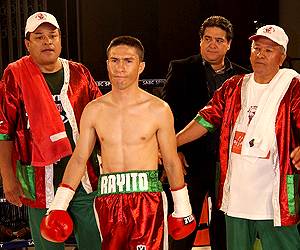 You have to love minimum weight fights. These guys are the best. I like Rayito Garcia in this one by knockout. He has 18 knockouts to Fuentes 6. I think that will be the difference. But it will be a long and fists a flyin' fight.
Ulises Solis (33-2-3, 21 KOs) vs. Jether Oliva (17-0-1, 11 KOs)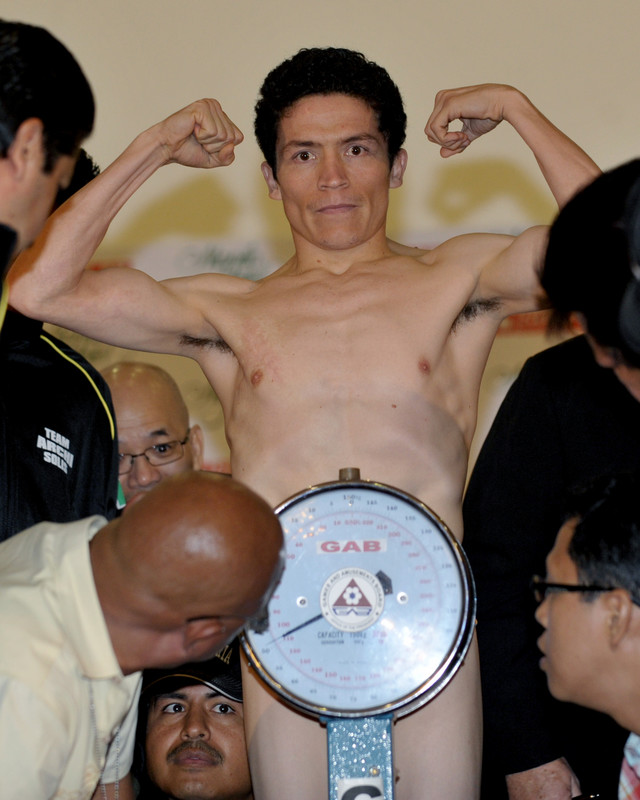 Tito's Pick: How scary is that picture? Just look at it for a second. Ok. I like Solis in this one. Its really a stay busy fight. The kid he is fighting is indeed undefeated but c'mon. He has never left the Philippines. That says a lot. Solis by knockout.
---