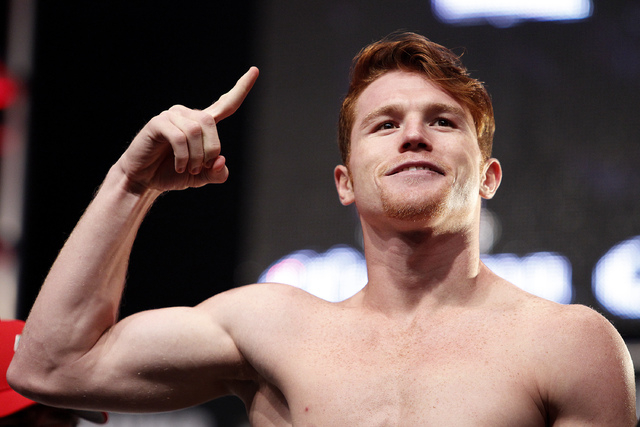 In part one; we gave a quick run-down of both the fights that have already been made for the first half of the New Year and some of the ones that have been talked about.  Now we go towards the second half of the year.  Unlike the first half, all these fights are only rumors or certain events need to happen for these fights can be made.
First on the docket is a recently talked about face-off between former middleweight champion Miguel Cotto of Puerto Rico and Mexican Juan Manuel Marquez.  The one beating the drum the loudest for this fight is none other than Cotto's trainer Freddie Roach.  Roach says he is sure Cotto can make the welterweight limit where this fight must take place.  Nacho Beristain, Marquez's trainer, says he has no problem with the match up but first Marquez must return to the gym, a place he has not stepped foot in over three months.  Marquez, who has not fought since May of 2014, has gone public with his opinion of the bout and says he is all for it but like always has his demands.  He wants Cotto to agree to a rehydration clause of 153 pounds the night of the fight.  This fight could happen but it is some ways away due to the fact both can act like divas, for lack of a better word, with their demands.
In the summer the WBA ordered for the upcoming winner between their champion Scott Quigg and IBF's Carl Frampton to defend against champion in recess Guillermo Rigondeaux.  It should be expected now with Rigondeaux with Roc Nation he would jump into a ring before that but the Cuban you never know.
It should also be expected the rematch between newly crowned WBA and WBO heavyweight champion Tyson Fury and Wladimir Klitschko would be in the second half of the year.  The rematch clause was a demand Klitschko made in the first match-up.  With a win here Fury would solidify himself as the king of the heavys while if Klitschko wins the second time around, he would prove the first loss was just a bad night.
Like it has been for years in the boxing world, September is a huge month for the sport because of the traditional Mexican Independence Day fight card in Las Vegas.  Newly minted WBC middleweight champion Saul "Canelo" Alvarez and his team have stated that now with Floyd Mayweather Jr out of the picture, they would like to take back the dates.  Golden Boy Promotions has already put a hold in May, the other important date, for Alvarez and would look to do the same in September for a possible much anticipated match up against Gennady Golovkin.  That fight might be in the air because not only is Alvarez and company insisting on a catch weight of 155 pounds but now De La Hoya has stated he will look for a ridiculous 90/10 split of the winnings in Alvarez favor.
You can't also forget the possibility of another cash grab by Mayweather Jr.  Yes, he is retired but he has retired before.  With Pacquiao announcing he would continue fighting past April for a rematch with "Money" and if they can make a fraction of what they made last May, it would certainly be worth it.
---