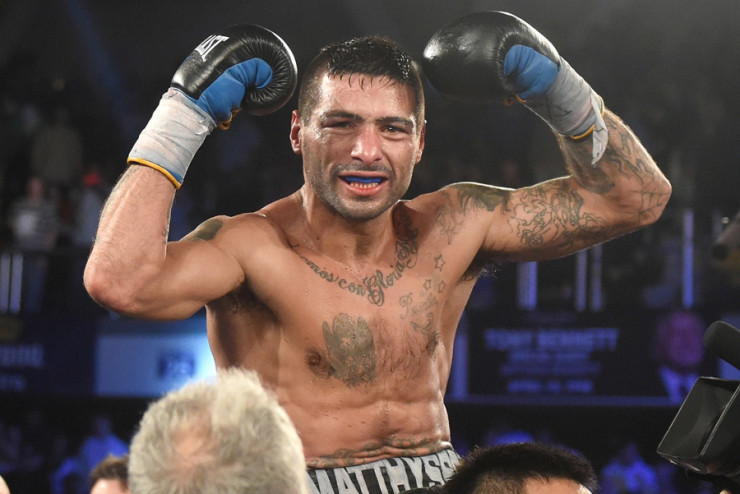 After a short hiatus to give you the end of the year awards, your weekly news blog is back. With the year gearing there is some news down the pipeline the world of boxing:
WBC Announces Tourney – They have been threatening about it for months but now the World Boxing Council has announced their unofficial tournament for the welterweight and super welterweight divisions. Mayweather Jr held titles in both divisions but with his retirement, the belts are vacant. According to the WBC, Danny Garcia and Robert Guerrero will face each other later this month for the 147lb title. Amir Khan is the mandatory contender.  Lamont Peterson will face Andre Berto in an eliminator.  Sammy Vazquez vs Aaron Martinez is a semi-eliminator.  Miguel Barrionuevo vs Azael Cosio is also a semi-eliminator.  The winners of the semi-eliminators will fight to determine a wildcard while Ray Robinson is also a wild card.  At 154 pounds Jermell Charlo will face John Jackson for the title.  Demetrius Andrade vs Charles Hatley is for the first mandatory.  Vanes Martirosyan vs Julian Williams is a semi while Ishe Smith vs Jorge Cota is the other one.  Austin Trout is a wild card.
"CANELO" Gets Belted – Earlier this week Saul "Canelo" Alvarez was presented with his diamond green and gold belt which positions him as the linear middleweight champion of the world. Presented by Mauricio Sulaiman, also at the ceremony in Mexico City were Eddie Reynoso, Jose "Chepo" Reynoso and Oscar De La Hoya. At the ceremony, Reynoso mentioned to the press they have given concessions in the past with Mayweather Jr so now they are in a position to demand, they want Golovkin to come down to 155 pounds.
JMM vs Cotto? – Trainer Freddie Roach has been beating the drum for a possible welterweight showdown between one of his star fighters Miguel Cotto against forty-two year old Mexican Juan Manuel Marquez. Marquez and his team, including trainer Nacho Beristain, say they like the fight but they want a rehydration clause. He doesn't want Cotto to go up higher than 153 pounds the night of the fight. No word from Cotto if he would agree to that but more than likely he won't.
"The Machine" Coming Back – This month Lucas Matthysse will meet with his promoter, Golden Boy Promotions, to discuss his future and more importantly his 2016. The first thing on the docket will be whether he stays at 140 pounds or if he goes up to the welterweight division. If he stays at 140, a match up against Mauricio Herrera will be sought but if he goes to 147 pounds a rematch against Ruslan Provodnikov will be tried to be made.
WBA Sets Edics – In a statement this week, the WBA or World Boxing Association, ordered the winner of Scott Quigg vs Carl Frampton on February 27th must defend against champion in recess Guillermo Rigondeaux next. Quigg is their champion so if he wins or draws, he would have to face the Cuban. Also finally the WBA will remove the retired Floyd Mayweather Jr from their rankings in the welter and super welterweight divisions.  He was their "super" champion in both weight classes.
---