Now that Bernard Hopkins has rightly gotten his No Contest, it's time to put the commissions back to work. You may not agree with this list, but if we are going to let commissions take away wins post-fight, then why not go back in time for some fights that had endings that left a little to be desired.
1. Joel Casamayor vs. Jose Armando Santa Cruz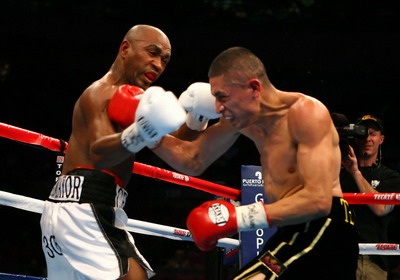 This one altered history.  Casamayor retained his linear lightweight title via a close, controversial decision that has become the gold standard of robberies. Had he won, bigger paydays in a rematch or with other fighters who wanted that title would have surely come. Instead, Santa Cruz lost the fight and went on to lose to Antonio Pitalua after this and Casamayor continued to bore people to tears as a champion.
2. Joe Calzaghe vs. Bernard Hopkins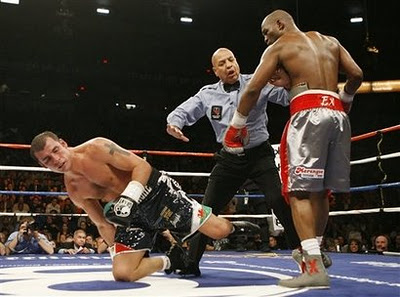 Retiring undefeated is a feat few fighters who pulled off successfully. This was a close one and a lot of peopel think it went the wrong way or should have been a draw. Had it been a draw, we might not have seen Calzaghe against Roy Jones, jr. Instead, we would have had another Hopkins fight and the old man might have shown more in the return than he did the first time. Would it have given us an exciting fight? Maybe not. But it would have given justice to a fighter, Hopkins, who used real pro punches instead of pity pat shots. A win over Calzaghe might have even given us what we all want: a Hopkins retirement.
3. Julio Cesar Chavez vs. Pernell Whitaker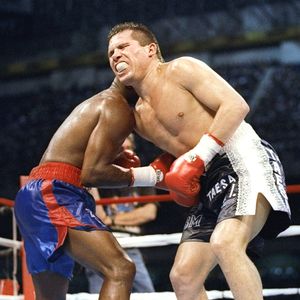 Is there a worse decision in boxing? A draw? Are you kidding me? The fight was a clinic of technical skill. The decision of a draw was a financial one in order to keep Chavez an undefeated fighter able to continue making huge money off that claim. It's been near twenty years since that fight. A proper decision is in order.
4. Oscar De La Hoya vs. Felix Trinidad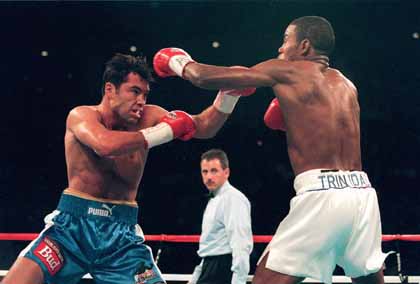 Let's be real. Trinidad didn't win this fight. He was out boxed, out worked, out classed and had his nose busted up and bleeding. forget about the running for his life argument. Oscar had it in the bag. Give the man his win.
5. Lennox Lewis vs. Evander Holyfield 1 and 2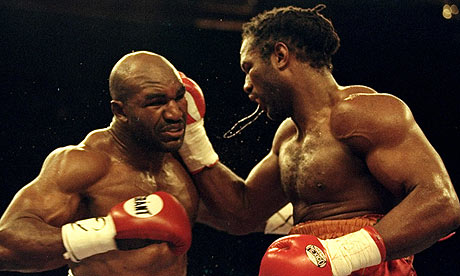 The first fight was nowhere near a draw. The second fight was more of an Evander Holyfield fight. So propose we take away the draw, give it to Lennox, and take the second fight and make it a Holyfield win. Then have Lewis come back and they go for it a third time. Winner and loser retire.
---