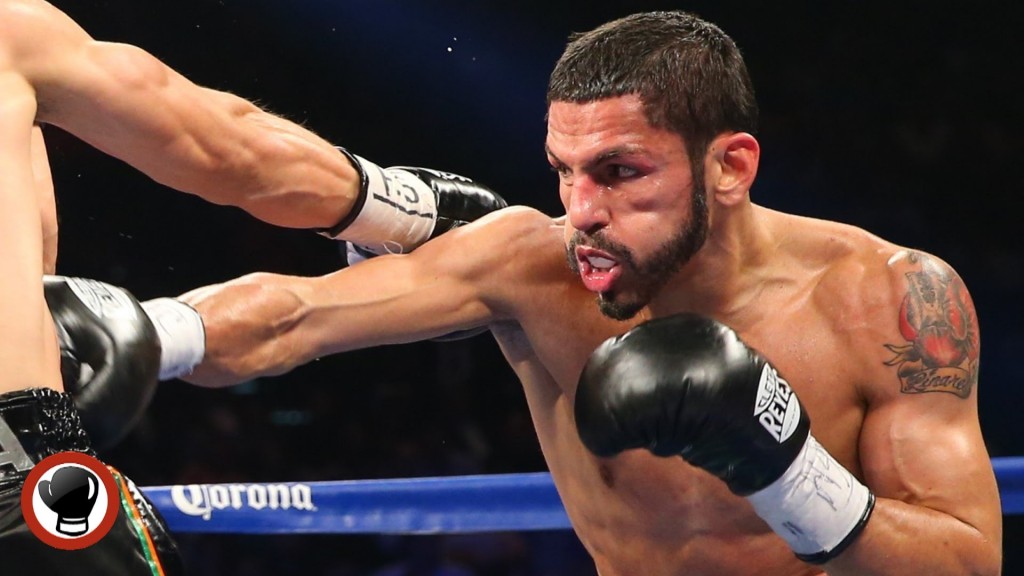 News and opinion from around the boxing world:
Close the Book on Soto – As we have reported here, former champion Humberto Soto wouldn't have any luck if it wasn't for bad luck.  After his fight with Frankie Gomez went by the wayside after Gomez came up heavy on May 9th on HBO and then Ray Beltran, his next opponent for HBO scheduled for June 27th, was suspended because of a positive test for an illegal substance in his last fight.  It was announced Jose Felix Jr would take Beltran's place but now Soto has hurt his left knee and must withdraw himself. No word now who would replace the semi-main event on TV.  Soto, who is thirty-five years old, might never get another opportunity like this.
Rios wants Juan Manuel Marquez – According to Robert Garcia, his trainer, former lightweight champion Brandon Rios would be all for facing Juan Manuel Marquez in the Mexican's legend return to the ring.  Despite talks of Rios facing IBF welterweight champ Kell Brook in late summer, it seems as if Rios would rather face Marquez in Mexico City.  Rios and Garcia might thing that Marquez is the easier out, being forty-one years old and all, but the old lion might still have something left up his sleeve, especially against a limited guy like Rios.
"The Machine" Looks to Return – After picking up a big win in his last fight against the tough as nails Ruslan Provodnikov, Lucas Matthysse wants to return in the fall.  He might fight in his native Argentina but no word if it will be for a world title.  Currently Matthysse is ranked number 2 by the WBC but Danny Garcia, the current champ, has not announced whether he will stay at the weight or move up to 147 pounds.  Garcia defeated Matthysse on the undercard of Mayweather-"Canelo".  Question here is, why until October? His last fight was in April and since Golden Boy Promotions, who handles his career, don't have many major network options, why not bring him back earlier?
Everybody Has Problem with Catch Weight except Cotto – If we are to believe current WBC middleweight champion Miguel Cotto, there might not be a fight on HBO this coming Saturday night.  Despite defending his title, Cotto forced Daniel Geale, his opponent, to agree to a catch weight 157 lbs.  Some days ago, at the WBC mandated seven day weigh in prior to the bout, Geale weighed in at 167.5 pounds so that means that he will have to shed a little over ten pounds in a week to make the weight.  Cotto weight a little less than 165 pounds.  Cotto being Cotto stated that he has been subject to catch weights, like when he fought Manny Pacquiao, and if they want to fight him, they must make the weight or else no fight.  We will see what happens on Friday.  By the way, WBC doesn't recognize catch weights for their titles so what is going to happen if Geale misses the catch weight but comes in under 160 pounds?  Does Cotto get stripped for not defending his title?
Linares Keeps Winning – After capturing titles at featherweight , Venezuelan Daniel Linares finally captured another title, this time the WBC lightweight title, after a couple of tries.  This past Saturday night he defended it against Kevin Mitchell in quite arguably the best fight of last weekend.  Linares met the canvas before stopping Mitchell in the tenth.  Now Linares says he wants to get right back on the horse and come back in September.
---