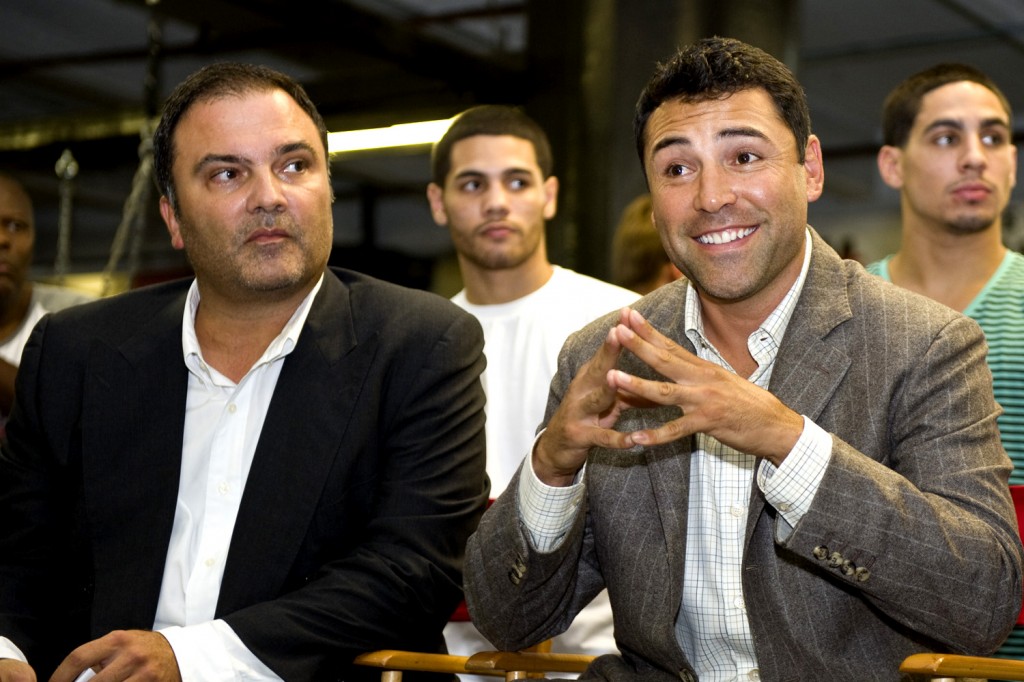 All hell broke loose in the boxing world earlier this week when former CEO of Golden Boy Promotions, Richard Schaefer, announced just that.  That in fact he was the "former" and not the current chief executive officer of the company he helped found a little over ten years ago in 2003.  In a statement released by the same PR firm as Floyd Mayweather Jr, Schafer announced that he will still hold shares of the company and will hope it succeeds without him.
If that wasn't bad enough for the Los Angeles-based firm, hours after Schaefer made his announcement Floyd Mayweather Jr, not to be left out of the busy boxing media day, had the CEO of Mayweather Promotions Leonard Ellerbe make a statement that Mayweather Jr will not fight under the Golden Boy banner if Schaefer was not at the helm.
That was a two-million dollar blow.
That was the dollar amount Mayweather, who has an exclusive contract with Showtime, would pay Golden Boy Promotions per PPV event to handle the logistics plus put up their Nevada state promotional license on the table.  That might not be the only loss that De La Hoya, presumably the new day-to-day head of the company, might suffer.
One of the biggest issues why De La Hoya and his former financial advisor Schaefer parted ways was because while the "Golden Boy" was away dealing with substance abuse, Schaefer as head of the company failed in his fiduciary duties by allowing Al Haymon to stage fights under the Golden Boy banner and on Showtime TV fight cards for fighters who did not have a contract in place with the company.
Only one with Haymon.
During an intimate media chat in Las Vegas prior to the Mayweather vs Maidana fight in early May, De La Hoya shared that at that point he did not know who of the Al Haymon-controlled fighters actually had a legal responsibility toward Golden Boy.  With Haymon advising the likes of Amir Khan, Danny Garcia, Maidana, Lucas Matthysse and Keith Thurman among many others, De La Hoya could see his stable depleted to almost nothing if Haymon decides not to continue to work with De La Hoya.
As expected, not a peep has been heard from the hermit-like Haymon.
Stephen Espinoza, executive vice-president of Showtime and in charge of the boxing program, said that in his eye Golden Boy and a Schaefer-Haymon alliance could thrive under the boxing sky.  That type of arrangement would obviously benefit Espinoza since he would not lose any of the talent he has helped develop since Golden Boy crossed the street from HBO.  Working with both sides, he would still be able to televise fights with not only the aforementioned Haymon fighters but also the likes of Saul "Canelo" Alvarez and Abner Mares among others who are under the Golden Boy banners but nothing to do with Haymon.
That leaves to be said as the boxing edition of "Days of our Lives" develops in the next couple of weeks.
Stay tuned.  I know I will.
---