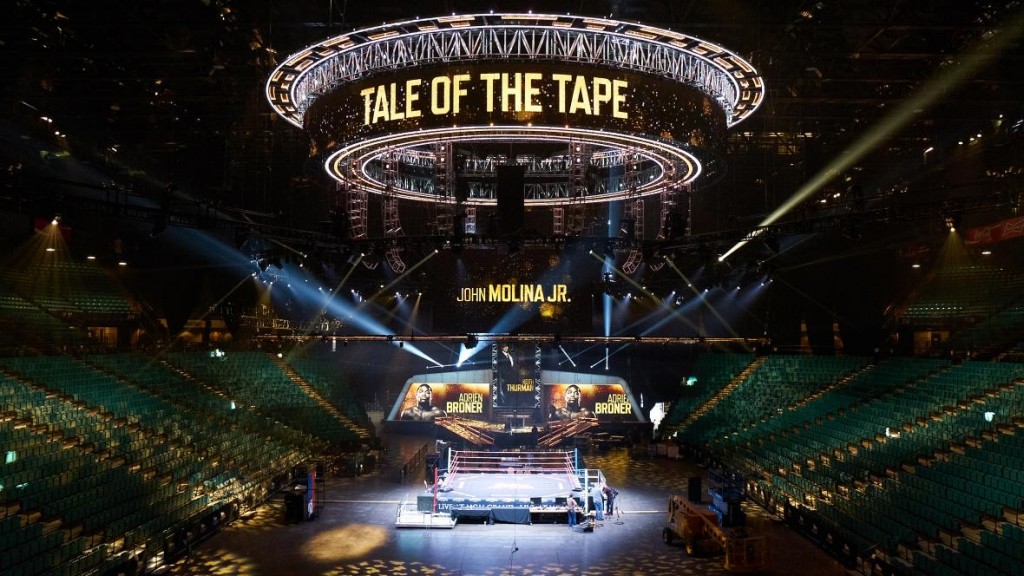 Look, boxing is not going anywhere. For years both pessimistic fans and media alike have been playing the death march for the sweet science maybe to justify their move to MMA. Boxing has been part of the United Sates consciousness and the world for more than a century although not in its heyday, at this point it's on the brink of something big. It is no secret that multi-millionaire reclusive advisor Al Haymon is buying up time on major networks as if its going out of style. 2015 is leading up to be the year where we will see more boxing on a wider variety of platforms than we have seen in years. Haymon has deals in place with NBC, ABC, CBS, Showtime, Bounce TV, Spike TV and ESPN with more than likely more to come. With non-Haymon channels HBO, UniMas, Telemundo, Azteca America, Bein Sports among others also providing boxing content, there is a serious boom going on.
Is this what we want?
When I mention the 'we', I mean boxing fans. Isn't one of the reasons why we follow the sport is because it is a niche sport? It is a sport that to really call yourself a fan you must scourge the internet for the latest news instead of just watching thirty minutes of Sportcenter every night to catch up with what is going on in Major League baseball or the NFL?
Many are under the impression that boxing needs for more casual fans to turn into more than that for the sport to survive. In a sense that should be Haymon's intention in putting boxing on network television so that not only the casual boxing fan but the casual sports fan gets a gander of why boxing is such a beautiful sport but what does that do for the rest of us? The faithful few that have been staying up late to catch the tape delay of Azteca America on a Saturday night or the ones that wake up at 3am to watch the undercard from the Cotai Arena in Macau?
It doesn't make us that special.
In our circle of friends, we are the boxing people. The person that knows more about the sport than just Floyd and Manny. Now that the mega-fight is upon us, our friends really see us as experts now that the boxing world has given sports something they can really sink its teeth into.
So want happens to us when everybody is a boxing guy?
For the first time in a long time the conversation at the water cooler has turned to boxing. It began earlier this year when it was evident that the fight that took five years in the making, Floyd Mayweather Jr vs Manny Pacquiao, is really happening. As major news outlet follow the couple months leading up to it, Bob in accounting suddenly has something to talk to you, the boxing guy, about. With fights on NBC, ABC, and CBS, already broadcast or on their way, it can only get better.
Or worse for the boxing guy because do you really want to have something in common with Bob from accounting?
---