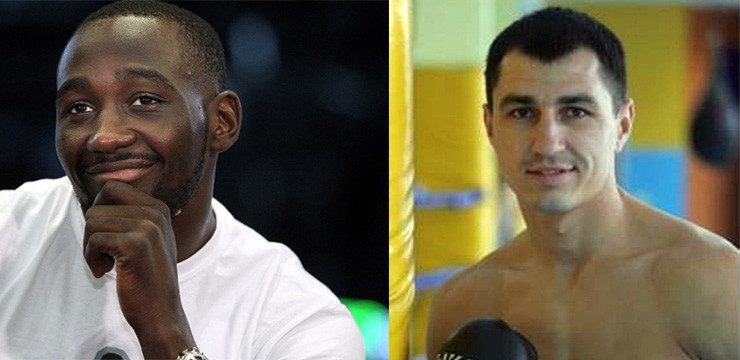 Viktor Postol (28-0, 12KOs) of the Ukraine put on a dominating performance in his knockout victory over Lucas  Matthysse (37-4, 34KOs) this past Saturday. Postol entered the fight as the underdog but quickly showed that he was a class above Matthysse overall with the better skills. Postol stopping Matthysee was the scenario least likely to happen in the eyes of most boxing experts. The majority felt that if there was going to be a knockout scored it would be by Matthysee. Postol made it clear after the fight that he wants to fight the top guy in the division who is WBO champion Terrance Crawford (26-0, 18KOs) .
The fight would be a very high skilled level fight between two fighters in their physical primes.  It's the type of fight that could be either exciting or a dull chess match. The good news is both fighters share the same promoter in Top Rank eliminating a major hurdle in getting the fight made. Crawford has an upcoming world title defense against Haitian born Canadian based Dierry Jean (29-1, 20KOs) October 24th. Crawford is heavily favored to defeat Jean but would be wise to not look past him so that no upset takes place.
If Postol vs. Crawford was to take place next then the spring of 2016 would seem logical. Postol is not a draw in the U.S. but Crawford is in his native Nebraska. There would seem to be enough money on the table to lure Postol to fight Crawford on his home turf. HBO would seem to have the budget to pay for such a fight as it could do decent ratings even though neither guy is a megastar.  This is the kind of fight that could be just what mainstream boxing needs. Two unbeaten fighters in a fight that could go either way. Fans are growing tired of going into fights knowing that one fighters is more than likely going to beat the other. This would not be the case here. Let's hope this fight happens.
---