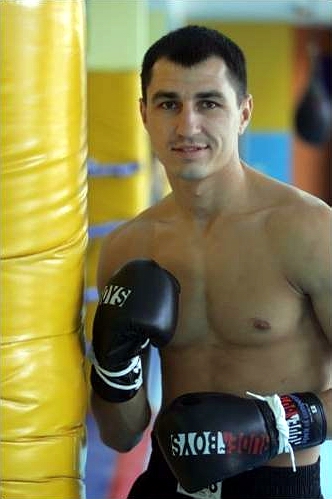 WBC #1 ranked super lightweight Viktor Postol (27-0, 11 KOs) of the Ukraine is just days away from the biggest fight of his professional career. Postol will take on WBC #2 ranked super lightweight Lucas Martin Matthysse (37-3, 34 KOs) of Argentina this Saturday. The main event bout will take place at the StuHub Center in Carson, California. HBO will air the bout live.
StuHub Center has hosted some of boxing's most exciting fights in recent years. Matthysse himself has participated in one of those such fights with his stoppage of John Molina last year. The bout was a real thriller seeing both men on the canvas multiple times in the bout.  This fight however between Postol and Matthysee could present a totally different dynamic. Postol's style of fighting couldn't be more opposite than that of Matthysse's. Postol likes to keep his opponent's at the end of his punches and limits the amount of times he engages in heated exchanges. This will be well served for Postol facing a puncher the likes of a Matthysse.
The talk leading up to the fight by many has been that of Matthysee winning his first world title. There has been a lot less mentioned of the unbeaten Postol winning his first world title in his first opportunity. Matthysee failed in his lone attempt to Danny Garcia a few years back. The fight will be on neutral territory as neither fighter has much of a fan base in the United States. The other interesting fact is that Postol is signed with powerful boxing advisor Haymon where Matthysse is signed with Golden Boy Promotions. It has been highly publicized that Golden Boy is currently suing Haymon. There are all kinds of interesting topics going on with this fight. Matthysee is a slight favorite to defeat Postol. If the odds are any indication then Postol is going to going to give Matthysse a very tough fought at the very least or possibly score the upset.
---