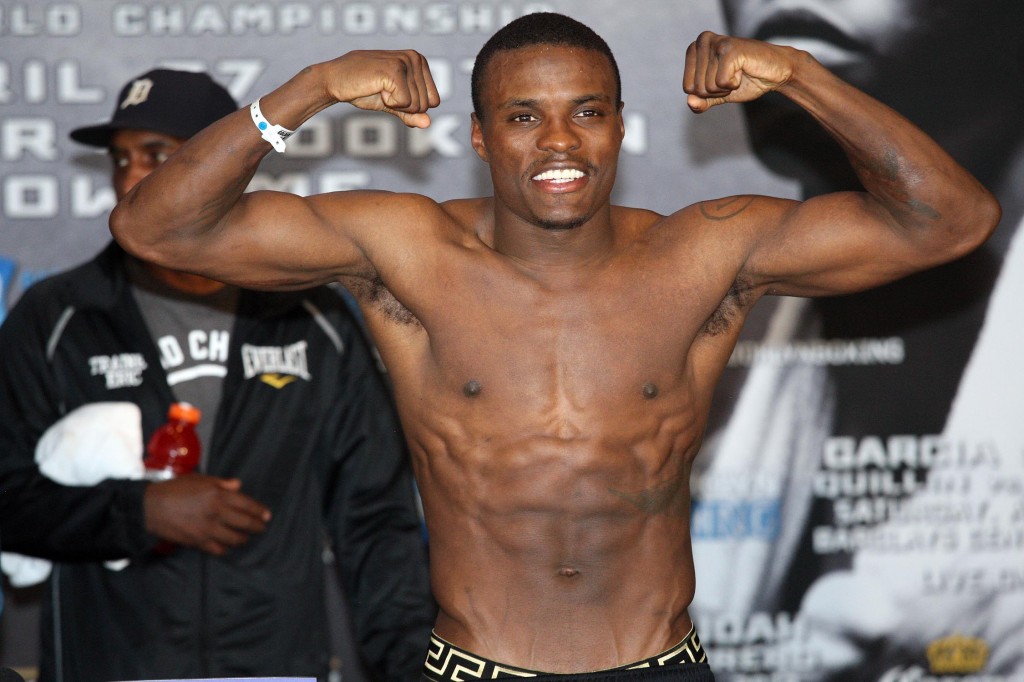 Earlier this week a WBO middleweight title fight was announced between champion Andy Lee (34-2, 24KO) against former champion Peter "Kid Chocolate" Quillin (31-0, 22KO).  The fight is rumored to be scheduled for April 11th on NBC as part of the brand-new "Premier Boxing Champions" series brought to the network by recluse advisor Al Haymon. Haymon works with Quillin.  The bout will mark Lee's first defense of the vacant title he captured by knocking out the previously undefeated Matt Korobov in six.  The same title Quillin left vacant.
Does Quillin deserve the shot?
Quillin of Brooklyn, NY, originally grabbed the WBO piece of the middleweight crown back in late 2012 with a unanimous decision over Hassan N'Dam N'Jikam.  Quillin looked like a monster sending N''Jikam down six times, twice in rounds 4, 6 and 12.  In the next year and a half Quillin defended the title three times with stoppages of Fernando Guerrero and Gabriel Rosado and a unanimous decision over Lukas Konecny.  After that is when the WBO ruled that Quillin needed to defend against his mandatory challenger Matt Korobov.
That is when things got interesting.
With Quillin working at that time with Golden Boy Promotions and Korobov under the Top Rank banner, no agreement was made between the two and the fight was called to a purse bid.  Surprisingly the winners of the purse bid weren't either Golden Boy or Top Rank by Roc Nation led by hip-hop mogul Jay-Z with a winning offer of a little bit over 1.9 million dollars.  As the champ at the time Quillin was to get $1.4M of that amount but under the advice of Al Haymon, Quillin not only passed on the money but also vacated the title.
Mike Lee promptly stepped in and with a thundering right hand captured the title.  Now Quillin wants it back.  First step aside money had to be paid to the undefeated mandatory challenger Billy Joe Saunders from the UK to allow for Quillin to take his place as the next man up.  The deal must have been a lucrative one since Lee had stated from his post-fight interview to only a couple of weeks ago that he was looking to make his first defense in his home country of Ireland.  Now it looks like the fight will be stateside on the under card of Danny Garcia versus Lamont Peterson.
But back to the original question, does Quillin deserve a second chance at the title?  There was a time that a champion only lost his title in the ring.  If he ever received another opportunity to capture it again, it was only after getting back in line and toiling in the trenches, winning his fight, did he get another shot at glory.  Looks like in the age of Al Haymon, all you need is a powerful advisor with deep pockets.
The final questions, would Quillin be looking for the same opportunity if Korobov was the champion? Or was it more of an issue of Roc Nation being involved that Haymon, who has issues with Jay-Z and his wife Beyonce, was not going to accept?
---