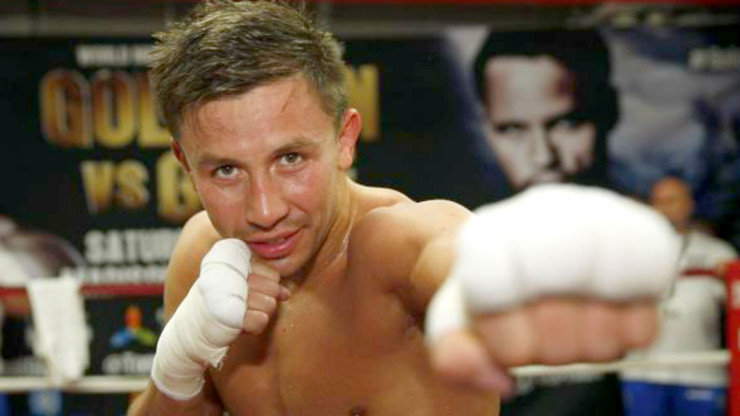 In this the last installment of our 2015 awards, we come to the most coveted by those that lace up the gloves, Fighter of the Year.  Even though there are no seasons in boxing, you can measure a fighter's success by what he did in the last calendar year.  Many, if not all, elite level or world-class fighters only perform twice a year if that.  It is hard to gauge success with only two opportunities that bring us to our first nominee.
Floyd Mayweather Jr fought twice in 2015.  In May in the most anticipated fight in the last twenty years against Manny Pacquiao and in September against Andre Berto.  Maybe if he would have only fought Pacquiao, then "Money" might have deserved to win this award but in beating Andre Berto and the fiasco the Mayweather-Pacquiao was before and after, much of it because of him, voids him out of the top spot.
One of the bright stars of the year was Roman "Chocolatito" Gonzalez.  He actually fought three times in 2015.  The first though was against unknown Valentin Leon who he stopped in three rounds.  The unheralded Leon had a record of 38-29-3, 21KO when he faced Gonzalez.  Next up was over the hill Edgar Sosa who he stopped in two on HBO.  In October, Gonzalez went nine rounds in a great performance against the game Brian Viloria.  A great fight, a great performance but his work in 2015 doesn't a fighter of the year make.
Saul "Canelo" Alvarez performed twice this year.  The first was an impressive candidate for knockout of the year against James Kirkland.  The second was his controversial win over Miguel Cotto last November to capture his second title in as many divisions, the WBC middleweight title.  Kirkland had not seen action in eighteen months and Kirkland was without Anne Wolfe.  Alvarez was impressive in capturing the title against Cotto but it wasn't enough to take the top spot.
Brit Tyson Fury might have scored the most impressive win of the year and if he can do it again in the rematch, he changed the landscape of the sport.  With his unanimous decision over Wladimir Klitschko to capture the WBO, WBA and IBF titles makes a strong case for the fighter of the year award but the campaign Gennady "GGG" Golovkin put together might have edged him out.
Golovkin in his three fights, and eleventh round TKO of Martin Murray, sixth round stoppage of Willie Monroe Jr and eighth round bludgeoning of David Lemieux, showed something new in his arsenal.  The most impressive unveiling was his boxing skills in the David Lemieux fight where he unified the IBF middleweight title to his WBA and interim WBC straps.  It was expected for the fight to be two locomotives on a collision course that would have played right in to Lemieux's fists.  A war was the only chance Lemieux had to land a big punch and win the fight.  Golovkin switched it up and decided to box more than we had seen before and ended up giving the fans what they wanted, a knockout, perhaps a little later than expected.  Golovkin proved that there are more facets to his game than just the brutal knockout we had seen prior and by adding a new strap to his trophy case is why he takes the Fighter of the Year honors.
---