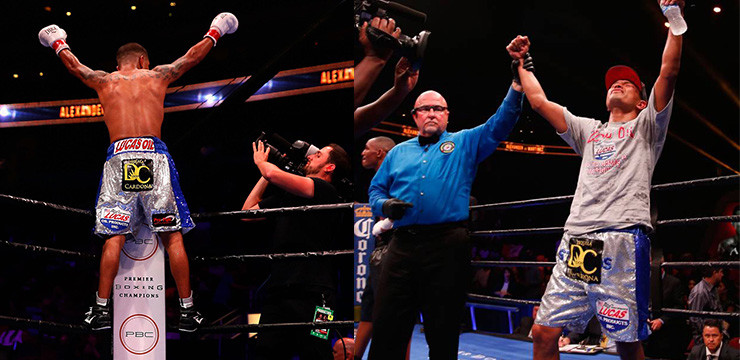 Last week we chose the topic of who you think wins the rematch between newly crowned heavyweight champion of the world Tyson Fury and Wlad Klitschko. Fury ended Klitschko's more than 11 year unbeaten streak with a dull but clear victory. Klitschko could not solve the Fury defensive puzzle almost all night long. When Klitschko did manage to land Fury just shook it off. The judges had it right in the end all scoring it for Fury. The overall consensus feedback we got was that Klitschko will reverse things this time around and come out victorious.
The 2015 boxing year is very near its end. There are still some fights left on the calendar but the major ones have all happened. This now leads us to our debate of which fighter's victory in 2015 deserves to be upset of the year. This can be a bit tricky because a fight featuring bigger names and on a premium network tends to garner more attention. There are statistically bigger upsets per the sportsbook's odds that can be overlooked.
A candidate that comes to mind right away is the unbeaten newly crowned heavyweight champion of the world Tyson Fury. His upset of Wlad Klitschko for sure rates to be near the top of the list if not the upset of the year.  The fight was also aired live on HBO and replayed the very same night. Then you have another fight between former world champion Devon Alexander and veteran Aaron Martinez. Alexander was a 50 to 1 favorite to defeat Martinez. The bout was aired on ESPN on a Wednesday night.  Totally different viewing markets for sure but this should not take away from what Martinez did. He beat a two division world champion who is still in his prime.
There are many more upsets to be considered for 2015. We just gave you two that stood out. Please give us your choice for the 2015 upset of the year and why. Please keep in mind that a more high profile fight doesn't necessarily beat out a fight that wasn't fought on a major stage. It's more the quality of the fighter who was upset.
---