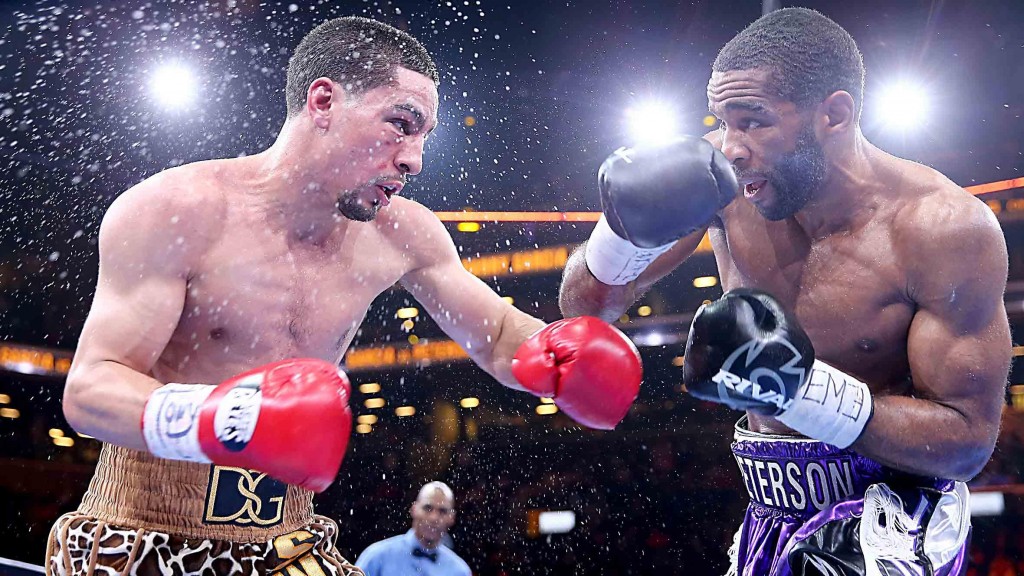 This past Saturday WBC super lightweight champion Danny Garcia  (30-0, 17 KOs) defeated IBF Junior welterweight champion Lamont Peterson (33-3-1, 17 KOs) by a 12 round majority decision at the Barclays Center, in Brooklyn, New York. Both fighters entered as world champions but neither were defending their titles.  Instead they fought at an agreed upon catchweight of 143lbs.  The first half of the fight saw Garcia pretty much stalking Peterson though not connected much.  The second half of the fight was an entirely different story as the fighters' did a major role reversal. The outcome was a very hot topic over the weekend throughout the social medias.
Official judges scoring is a topic debated often by fighters, media, and fans.  Alot of times emotions comes into play and it can make any logical reasoning seem impossible. The majority on the social media networks and viewers were not pleased that Garcia won by majority decision. Garcia had a badly swollen eye and Peterson closed the last 5 rounds of the fight very strongly. Forgotten in all this was the first 7 rounds of the fight. Where the second half of the fight was very entertaining. The first half was forgettable. Which is a major contributor to the outrage on the official decision of the fight. Boring as it may have been those rounds still have to be scored by the judges. Though Garcia wasn't landing much in those rounds he was the aggressor albeit not too effective. Peterson on the other hand totally looked the part it would seem.  He was moving nicely and appeared to be outboxing Garcia. Key phrase is appeared to be outboxing Garcia. In essence Peterson was flicking out rather weak jabs.  There seemed no real intent to land them at all.  This would have allowed a fresh Garcia a chance to counter him with power shots prior to him pulling that jab . After 7 rounds of this action or lack of, all three judges had Garcia up 6 rounds to 1 over Peterson. Though he and his team didn't know it at the time Peterson would basically have to win all of the remaining rounds to even get a draw. Peterson came close to pulling this off but two judges had him losing 1 of the last 5 rounds which enabled Garcia to edge him on the scorecards for the victory.
The strategy by Peterson and his team was actually not a bad idea.  It totally caught Garcia  off guard. Peterson rocked Garcia a number of times down the stretch. Garcia had obvious trouble with his swollen eye courtesy of the fists of Peterson. Garcia also had to hold on various times to get through some difficult moments near the final rounds of the fight.  Unfortunately there were  no knockdowns or clear 10-8 rounds to be scored in Peterson's favor. In essence Peterson ran out of rounds to successfully execute his game plan. So much focus was on how Peterson closed the show but not so much on how he opened it. Whether Garcia himself felt he deserved the decision is irrelevant as he isn't a judge. The final rounds of a fight are easily remembered especially if it's the most exciting part of the fight. It's just as important to remember all the rounds have to be scored in a fight for the judges  to come to a sound final decision.
---