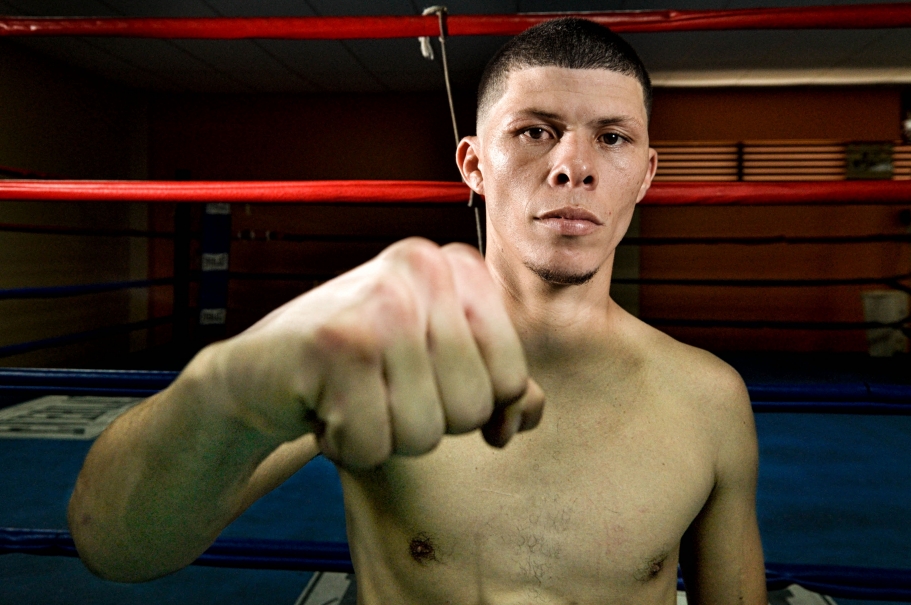 This Saturday Puerto Rico will be waiving their flags and sitting at the edge of their seats watching one of their own in one tough fight. No, it is not WBC/WBA light welterweight champion Danny "Swift" Garcia, who fights IBF champ Lamont Peterson in a non-unification fight on NBC as part of the "Premier Boxing Champions", but Roman "Rocky" Martinez who challenges current WBO super featherweight champion Orlando "Siri" Salido from the Coliseo Jose Miguel Agrelot in San Juan, Puerto Rico.  The fight will be on an independent PPV, independent because it is not tied on to either HBO or Showtime and is generated from the island by promoter PR Best Boxing.  It will also be shown in Mexico by the Azteca channel.
Unfortunately promotion for the latest installment of the next chapter of the Mexico vs Puerto Rico rivalry has almost been non-existent or it has felt that way since the PBC will be on the same night and it's not just any PBC fight but the best on paper so far that Al Haymon and company have presented yet as part of this new experiment.
Quite possibly the best fight on paper featuring a Puerto Rican is the Salido vs Martinez fight but the fight from the Barclays Center featuring Garcia and Peterson fighting at a contracted 143 pounds doesn't fall much behind.
Salido's story is that of the classic Mexican brawler who after toiling for more than half of his life, traveling to opponent's backyards and losing tough close decisions, finally makes good and earns a world title and becomes a fan favorite.  This is not Salido's first run having held the featherweight title not too long ago but losing it at the scales but still defeating the current champion Vasyl Lomachenko. Now at 130-pounds, Salido is known for leaving it all on the line, just like he did in his last fight, the 2014 fight of the year against Terdsak Kokietgym in Tijuana.  Both fighters went down multiple times but Salido was the tougher than the two and outlasted Kokietgym enough to land a deadly combination and stopping his opponent in eleven rounds.  On the other hand, Martinez is no slouch and is known to fight more like a Mexican, coming forward with non-stop aggression, than his more stylistic Puerto Rican compatriots.
The more technical fight of the two will be held at the Barclays Center in Brooklyn, New York, between 2 out of the three current divisional champions.  The bad news is that they will not be fighting for their titles? Is that a first? Two current champions facing each other but neither of their titles on the line?
Garcia might have the advantage in speed and power but Peterson might be the slightly better boxer of the two, or at least the more disciplined of the two when throwing his punches.  It is a real pick 'em fight although the boxing world might see Garcia as the favorite because of his power and the way Peterson was cold-cocked by Matthysse back in May of 2013, only two fights ago.  Since then he has faced B-level type of opponents in Dierry Jean and Edgar Santana and this will be his first foray back into the big leagues.
---