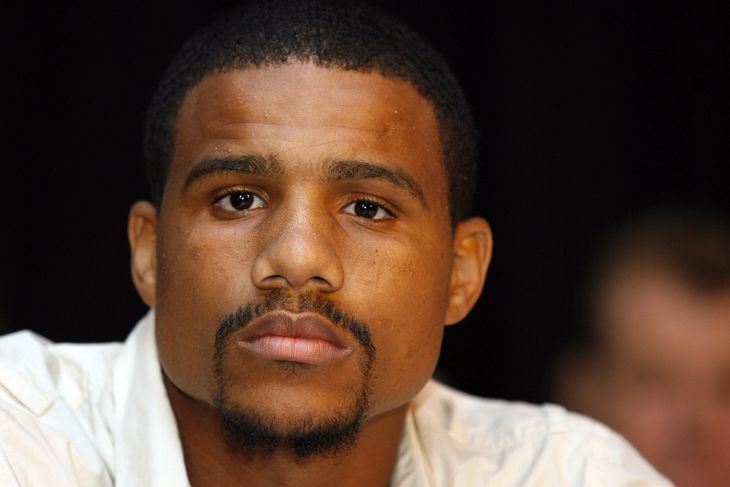 Andre "The Matrix" Dirrell (24-1, 16KOs) is on the cusp of again challenging for a world title. This time it will be for a vacant world title and likely on U.S. soil. Dirrell who is #2 ranked by the IBF will face the IBF #1 contender James DeGeale (24-1, 16KOs) of the UK. When the parties were unable to reach an agreement the IBF ordered a purse bid. Warriors Boxing who works closely with Dirrell's advisor Al Haymon beat out Degale's promoter Matchroom Boxing for the rights to host the fight. The purse will be split 50/50.
It's hard to believe that it has been nearly 6 years since Dirrell challenged Carl Froch for his WBC Super Middleweight title. The fight took place in Nottingham, Nottinghamshire, United Kingdom where Froch was born and raised. It was the first round of the famed Super Six super middleweight tournament aired on Showtime Championship Boxing. It wasn't a pretty fight but it did appear had the fight been at a neutral side that Dirrell may have gotten the nod. Instead he dropped a disputed split decision to Froch. It was not only a let down for not winning the world title but it was also Dirrell's first loss as a pro. He would return for his next fight in the tournament vs unbeaten Arthur
Abraham 5 months later. Dirrell got off to a promising start dropping Abraham for the first time in his career in round 4. Dirrell seemed on his way to a unanimous decision when disaster struck in round 11.  Dirrell slipped and fell on the wet canvas and while down Abraham connected a hard blow to his head. Abraham was disqualified and dealt his first loss but the damage was already done. Dirrell would be out of the ring for 21 months due to neurological injuries sustained in his fight with Abraham.
In a suprise move Dirrell would leave Al Haymon and sign to SMS Promotions which is headed by famed rapper 50 cent. This didn't fair well at all for Dirrell as he was very inactive and didn't advance his career at all. In the end he would come back to Haymon where he has been active and now back with a chance to win the world title. He has a tough challenge ahead of him in DeGale who is a former Olympic Gold Medalist.  DeGale is a southpaw like Dirrell and also able to switch to righty much like Dirrell can. The fight appears to be an even fight. Should it parallel with that of the Froch- Direll fight then perhaps Dirrell would earn the decision this time around with the fight at worst on neutral territory. The first go round in his career for Dirrell wasn't bad losing just once but seemed incomplete. Let's see if the Sequel is better.
---