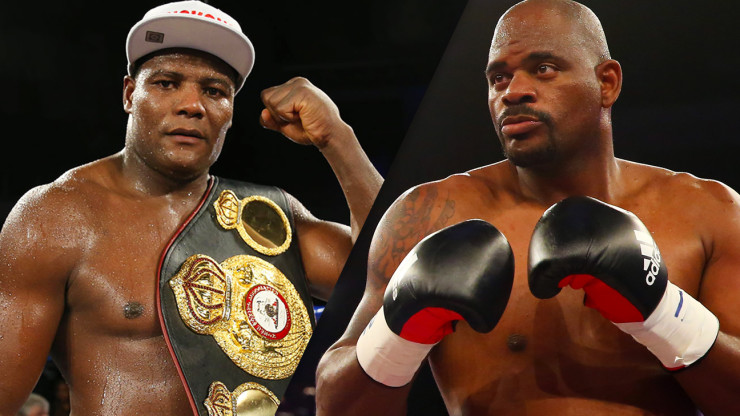 Unbeaten WBA interim heavyweight world champion Luis "The Real King Kong" Ortiz (24-0, 21 KOs) has had his March 5th HBO date set for some time now. The problem has been there was no opponent for Ortiz. The reasons varied from opponents asking for an amount money over the budget or just not wanting to fight Ortiz at all. A lot of this may have had to do with Ortiz' last fight this past December. He thoroughly dominated former world title challenger Bryant "By-By" Jennings in route to knocking him out. The bout was aired live on HBO so many viewers and fans got there first look at Ortiz against his toughest challenge as a professional.
The fight is less than a month away now and things were looking grim on finding an opponent. That was until the announcement yesterday that the search was over. Former two-time heavyweight world title challenger Tony "The Tiger" Thompson (40-6, 27 KOs) has stepped up to the challenge. Many were not happy with the selection of Thompson as the opponent but there really wasnt much of a choice if Ortiz was to indeed fight March 5th. Ironically this fight will end up being a hometown fight for Thompson with the venue being the DC Armory, in Thompson's resident Washington, District of Columbia. This will be Thompson's first time fighting in Washington D.C. in 16 years as a pro. How fitting it will be for him to fight for a world title at home.
Thompson has not been seen much on the mainstream premium networks for quite some time. Many of his fights the last few years have been in Europe. His last fight was against world ranked Malik Scott where he lost a decision. Thompson dropped Scott late in the fight but was unable to finish him. Thompson for sure was not the first choice but he may turn out to be the one who gives Ortiz' his toughest challenge to date. Scott is the exact opposite of Ortiz being a slick boxer with no pop. Ortiz can box for sure but he uses it more to setup his powershots. Thompson has never been one to back down but instead seeks out the toughest fights. This is no exception as Ortiz is considered by many one of the top 2 or 3 heavyweights in the world. Thompson is 44 to Ortiz' 36 but Thompson does not seem to be slowing down. His few losses of late have been to fighters who have just been better than him on that night. Physically both fighters seem to matchup evenly. Ortiz has had more time to get ready conditioning wise but will have about the same time as Thompson to prepare for a southpaw. This is the kind of fight that has the potential to surprise a lot of people with the performance of both fighters to produce an exciting fight.
---