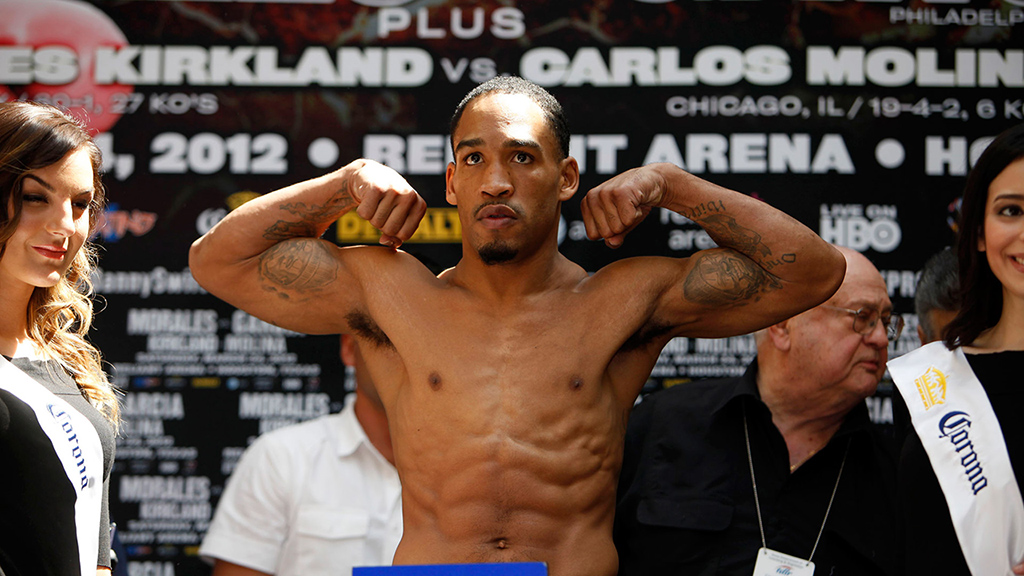 Much has been said of Saul "Canelo" Alvarez.  The twenty-four year old Mexican super star has become one of the biggest stars on either side of the border since coming into the limelight not too long ago.  With his ever growing fame, it is not so surprising that "Canelo" Alvarez can lift not only his status with boxing fans before, during and after every fight but much of the time his opponents.  After fighting Alvarez, Austin "No Doubt" Trout, Alfredo "Perro" Angulo and Erislandy Lara have enjoyed of bigger persona after getting a ring with the fighter from Guadalajara, Mexico.
Recently after a much coveted fight against Miguel Cotto has gone through the wayside, it has been announced that Saul Alvarez will face Austin, Texas' James "Mandingo Warrior" Kirkland tentatively on Saturday, May 2nd, in either San Antonio, Texas, or Las Vegas, Nevada.
So who is James Kirkland?
The thirty-year-old southpaw amassed an impressive 134-12 amateur record en route to capturing Silver Gloves titles four years in a row but was defeated in the National Golden Gloves via a controversial decision.  Kirkland went pro in August of 2001 with a TKO over Maurice Chalmers.
Trained by the tough former female fighter Ann Wolfe, Kirkland is known for an ultra-aggressive style in which he swarms his opponent with a barrage of power punches to the body and head.  Unfortunately Kirkland is also known for his illegal antics outside of the ring.  After committing an armed robbery in 2003, Kirkland spent thirty years in prison and was put on probation.  In early 2009 Kirkland was stopped for a traffic violation but a gun found in his possession was got him back in prison for violating his parole.  He was sentenced to twenty-four months but only did twelve months plus several more in a halfway house after release.  In June of 2013 Kirkland was arrested again, this time for assault.
For a time Kirkland was considered one of the up and coming super welterweights in the sport and one of the most exciting fighters in the sport but recently with his legal troubles plus his constant changing of trainers and long breaks from the ring, that has changed.  His last year of constant activity was 2011 when he climbed into the ring six times.  In April of that year Kirkland suffered his only loss when he was stopped by feather-fisted Nobuhiro Ishida in the first round.  He did close the year with his the signature win of his career when after going down in the first round, he rebounded and stopped the aforementioned Alfredo Angulo in six in his last fight of that year.  In 2012 he only fought once.  Kirkland barely walked away with a win when Carlos Molina was disqualified in a controversial move after his corner climbed into the ring after a knockdown.  After the fight in a typical Kirkland fashion, he claimed he was drugged prior to the fight excusing his less than sub-par performance.
In 2013 Kirkland fought only one again, this time annihilating the previously undefeated Glen Tapia in six rounds.  Legal trouble kept Kirkland out of the ring in 2014 and the proposed Alvarez fight will be his first fight in thirteen months.
---