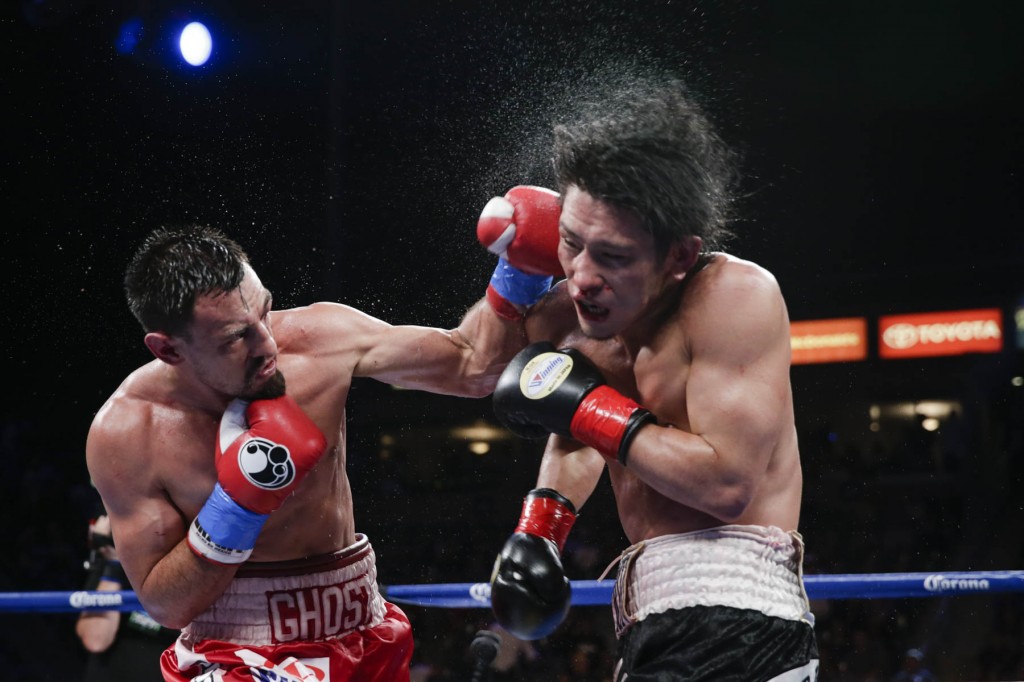 With 2014 coming to an end it is time for everybody in the boxing business to give their take of what were the best fights of the year.  Here at Boxing 360, we are no exception.  For all intents and purposes 2014 has not been the best year out of this decade for fight fans but we were still treated to a handful of exciting bouts that we list here.  Enjoy!
5. Chris Algieri (20-1, 8KO) vs Ruslan Provodnikov (24-3, 17KO), Barclays Center, Brooklyn, New York, June 14th. Before this fight not many people knew who Algieri was.  After everybody knew.  Algieri got up from the canvas twice in the second and overcame a huge swelling of his left eye to out-box the "Siberian Rocky" for the remainder of the ten rounds.  Algieri used his reach and his superior footwork to move around Provodnikov and land hard right hands.  Provodnikov tried to do what he does best and get on the inside but Algieri was too quick and too long and what about to keep him at bay with long punches.  At the end scores were 114-112 twice and an inexplicably 117-109 for Provodnikov.  With the win Algieri got the golden ticket when he took Ruslan's place in a fight against Manny Pacquiao in November of this year.  Algieri was dropped six times en route to a lopsided unanimous decision loss.  Provodnikov came back from the loss with a fight back home in Moscow with a fifth round stoppage of shot Jose Luis Castillo in early December.
4. Robert Guerrero (32-2, 18KO) vs Yoshihiro Kamegai (24-2-1, 21KO), Stub Hub Center, Carson, California, June 21st.  After a year of inactivity following his loss to Floyd Mayweather Jr it was expected for Guerrero to come back against an opponent who would fall in with the program.  Japanese Kamegai didn't get the memo.  Kamegai not only stood toe-to-toe with Guerrero but gave it back as good as he got it.  Although everybody expected for Guerrero to use his superior technical skill along with his southpaw stance to make it an easy night for himself while he waited for either a bigger name opponent or a title fight, instead the "Ghost" opted to give the fans a treat and brawl it out with his kamikaze opponent.  For his troubles Guerrero ended up with a shut left eye while Kamegai was the recipient of a non-stop bleeding nose.  The fight was a four –fisted affair with both throwing bombs nearly for the whole duration of the fight with Guerrero landing the harder and more precise punches.  With that Guerrero took the unanimous decision with scores of 117-111 twice and 116-112.  Since that fight Guerrero has not again stepped into a ring but in now classic Guerrero style his PR team has began to ask for a fight against Marcos "Chino" Maidana.  As far as as Kamegai, he got back in the win column a week ago when he stopped unknown Oscar Godoy in for rounds at the MGM Grand Arena on the undercard of Khan-Alexander.
---